Egyptian govt websites briefly hacked: official
Hossam al-Qawish said that the situation was fully under control thanks to the technical team
The official website of the Egyptian presidency went offline on Thursday after being hacked by an anonymous group for a short period, the Cabinet spokesperson told Al Arabiya News.
"A group of individuals attempted on Thursday to hack our websites but their attempt was unsuccessful," Hossam al-Qawish, told Al Arabiya News adding that "the hackers did not hack any of the major systems."
"Only the main page was hacked for a few minutes but the hackers could not obtain any secret data or information," he said.
Qawish added that the situation was "fully under control thanks to the technical team" and that the website had been temporarily closed.
The website of the Cabinet Decision Support Center (IDSC), the Egyptian cabinet's official think tank, was also hacked and closed following the incident.
Anonymous Rabaa
Shortly after the incident, a group called Anonymous Rabaa claimed responsibility for the cyber-attacks, according to state-owned newspaper Ahram Online.
"It will not be the first or last [hacking attempt]. Our strikes will continue against government websites," Anonymous Rabaa said through a video posted on Youtube.
The group added: "Where are the rights of those who were killed in Sinai or the rights of the police officers that were killed in explosions; where are the rights of those who died in 25 January or those who died in Rabaa or at the Presidential Palace clashes of 2013? Why do you insist on dividing us when we should be one hand?"
Anonymous Rabaa posted screenshots of the two webpages failing to load along with video footages showing the hacking procedures.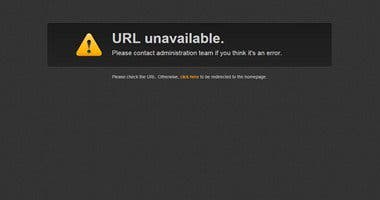 The group, which said it is not affiliated with the Muslim Brotherhood - Egypt's banned Islamist movement - claimed to be a defender of the rights of the people killed in the Rabaa Square massacre.
In 2013, a sit-in at Rabaa square, in which people were protesting at the overthrow of Mursi, ended with the killing of hundreds when security forces cleared the area by force.
Egypt has defended its actions against protesters, saying they were given opportunities to disperse peacefully, and blamed Brotherhood militants for the violence.
Commenting on the identity of the group, Qawish said: "We do not have any information about the hackers so far."
"However the technical team should be able to know more about the group."
Cairo's airport
The cyber-attack is not the first of its kind in Egypt.
In August, the website of Cairo's airport was briefly closed after it was accessed by pro-Muslim Brotherhood hackers on the anniversary of the 2013 dispersal of Rabaa sit-in.
The homepage of the website was replaced with an image of the four-fingered Rabaa sign and a statement saying "the revolution continues."
Egyptian President Abdelfattah al-Sisi has repeatedly portrayed the Brotherhood as a terrorist group that poses an existential threat to Egypt.
His government has led a broad crackdown on Islamists that has included the imprisonment of ousted president Mohamed Mursi.