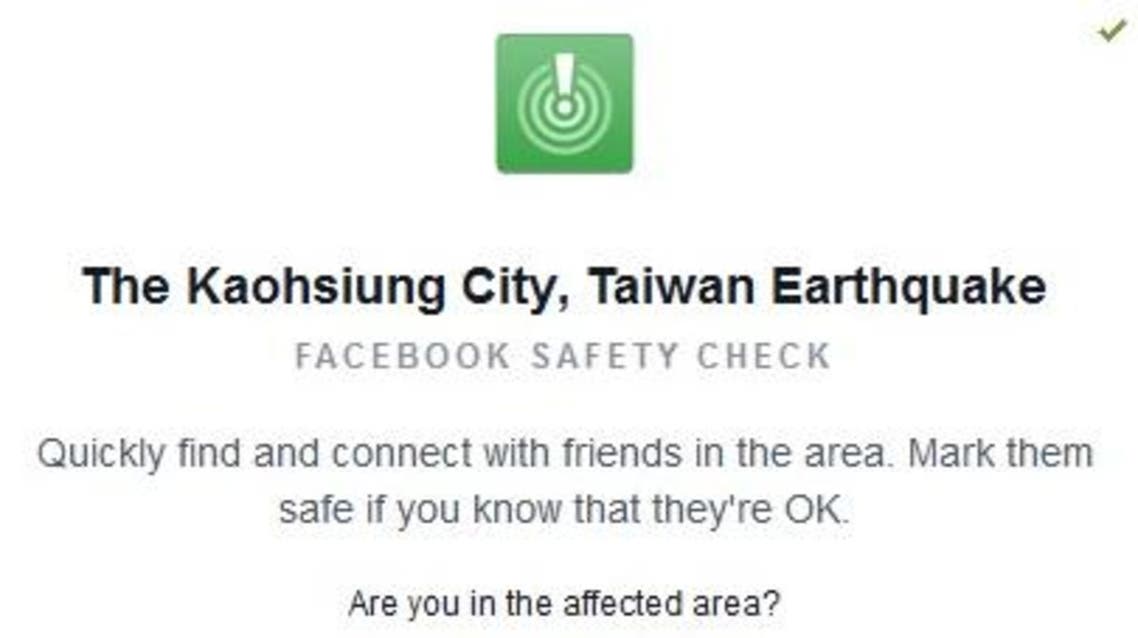 Facebook activates 'safety check' for Taiwan
Facebook has activated its 'safety check' feature for Taiwan after a 6.4-magnitude earthquake hit southern part of the island
Facebook has activated its 'safety check' feature for Taiwan that allows users to let their friends and loved ones know they're safe after a 6.4-magnitude earthquake hit southern Taiwan early on Saturday.
Facebook chairman and CEO Mark Zuckerberg says in a posting, "My thoughts are with everyone in Taiwan and across our global community affected by this disaster."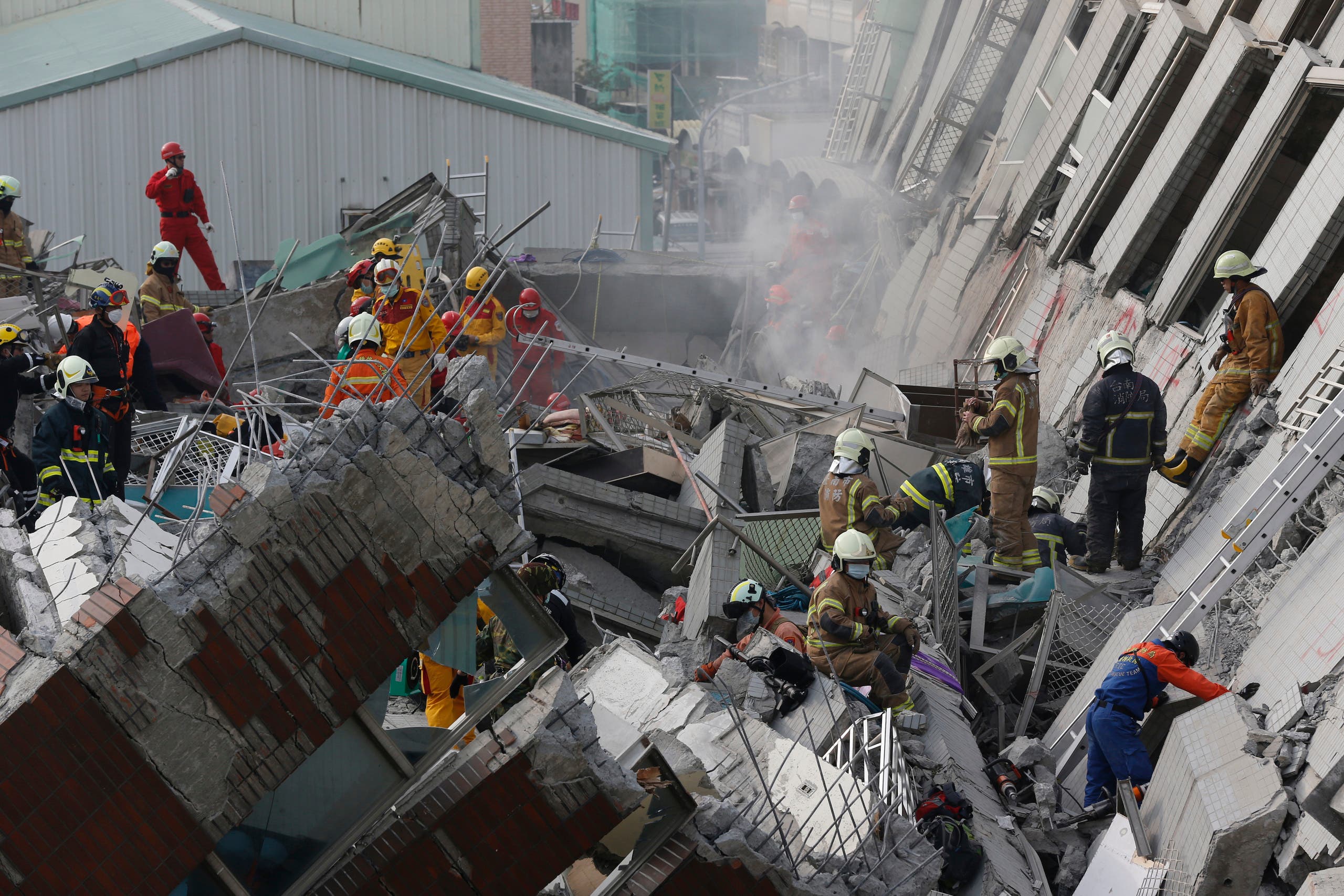 The Tainan city emergency response center says the death toll in Saturday's quake has risen to five.
The center still lists 155 people as injured, but there have been reports that the number has climbed to 318 people hospitalized.
Taiwan's official news agency says 34 people were pulled from a 16-story residential high rise that collapsed in the southern Taiwanese city of Tainan.
(With The Associated Press)