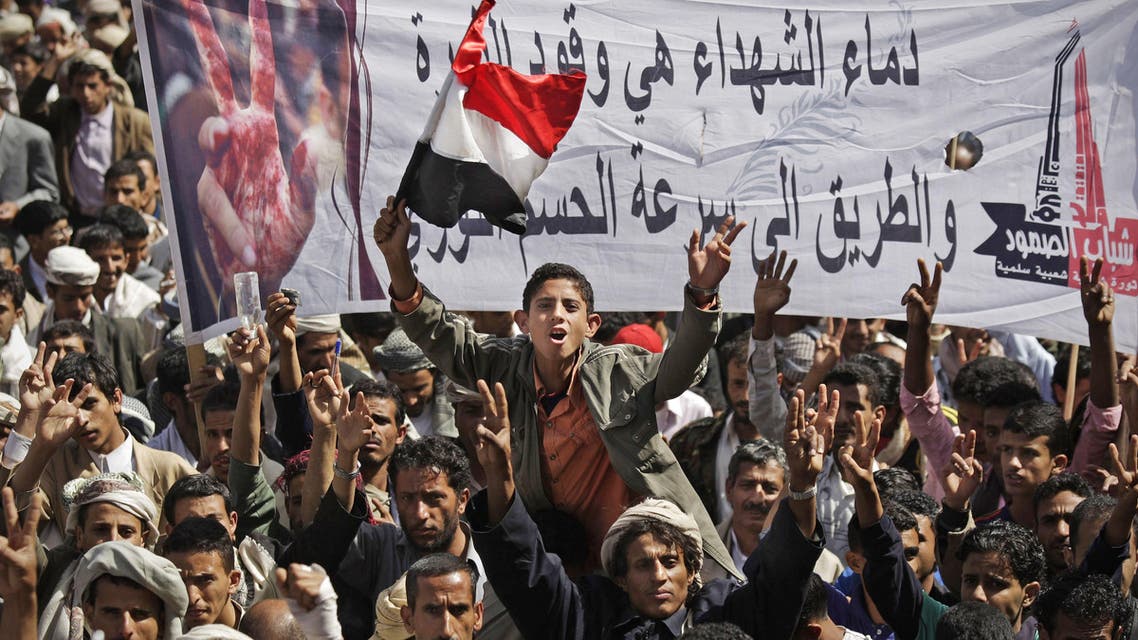 Twitter users mark five years since the Yemeni revolution
Users tweeted tributes to those who were killed during the uprising and called for Houthi militias and forces allied to Saleh to step down
Twitter users on Thursday marked the five year anniversary of the 2011 Yemen uprising against former leader Ali Abdullah Saleh.
Using the hashtag #Feb11YemenRevo, users tweeted tributes to those who were killed during the uprising and called for Iranian-backed Houthi militias and forces allied to Saleh to step down.
Yemen's revolution – one of the many uprisings that broke out across the Arab World in the first few months of 2011 – erupted over widespread dissatisfaction at corruption, poverty, unemployment and the government's unpopular move to change the constitution.
Before long, the demands of protestors escalated, leading to mass calls for Saleh to quit. After months of chaos, Saleh resigned as president, a position he had held for over two decades, in a deal brokered by the six-member Gulf Cooperation Council.
Since Yemen's revolution, the country was plunged into fresh political turmoil that led to the over throwing of the Yemeni government by Houthi militias in Sep. 2014. In March 2015, Saudi led a coalition of allies in a bid to restore the internationally-recognize government of President Abdrabbu Mansour Hadi to power.