This app lets Iranians know 'where the morality police are located'
An Iranian team of app developers have created a mobile application that points out where the country's infamous morality police are
An Iranian team of anonymous app developers have created a mobile application that points out where the country's infamous morality police are in order to avoid them, the BBC reported recently.
Known as 'Ershad', meaning guidance, the patrols are deployed across the country in order to catch any violators of Iran's Islamic code of conduct.
"Why do we have to be humiliated for our most obvious right which is the right to wear what we want? Social media networks and websites are full of footage and photos of innocent women who have been beaten up and dragged on the ground by the Ershad patrol agents," The app's developers wrote on their webpage.
Named 'Gershad' (probably meaning get around Ershad, instead of facing them), the app will use crowdsourced information that will allow citizens to point out where the next 'Ershad' checkpoint is.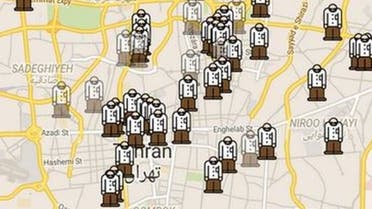 The responses have been mixed, however.
"This is a good and interesting idea. I just hope that the security level is also high so that no one can track down the person who reported the location of Ershad", one of the comments on Iranian social media read.
"I don't agree with what Ershad patrol does. But with Gershad, they are disturbing the police activities. What if there is an app asking everyone to show the traffic police's location - the result will be car accidents", said another.
An Iranian cleric also tweeted: "God has ordered us to encourage people to do good, and forbid them from doing wrong, and the way to do it is not the morality police. But the way to solve the morality police issue is not this app either. I am worried about the impact of this work in the future."
The morality police's list of powers range from issuing warnings for wearing too much make up to prosecuting offenders who don Western-influenced clothing.