Google Doodle video features 25 Egyptians on Women's Day
25 Egyptian women joined Google to mark this year's International Women's Day
25 Egyptian women joined Google to mark this year's International Women's Day by voicing their hopes and dreams in a short clip filmed near the country's iconic Pyramids.
Google's Doodle video shows the women standing in front of the camera with the Giza Pyramids in the background discussing what their hopes and dreams for their futures.
The clip starts off by featuring Egyptian celebrity Donia Samir Ghanem, who said her dream was to see every woman and girl a "star in her field."
Cairo was selected along with 12 other iconic cities around the world marking International Women's Day with Google.
Al Arabiya English spoke to some of the women featured in the video, who gave us a glimpse of their dreams and shared the challenges they face in trying to fulfill them.
"One day I will be the first female president of Egypt," said Merna El Bari, a 22-year-old Egyptian university student, who appeared in the video.
She told Al Arabiya English that becoming the president of Egypt was a childhood dream that she was keen to turn to a reality.
"It's a determined dream of mine, I have been dreaming about it since I was a kid. I plan for it to be a goal one day."
Bari said on this year's International Women's Day she wished Egypt would be more welcoming towards women in leading positions, a notion that remains a challenge in a country where the appointment of several female ministers is still received with some level of surprise.
"Like many other societies, Egypt has a patriarchal system. Some societal groups believe it is not acceptable for a woman to assume the position of a head of state."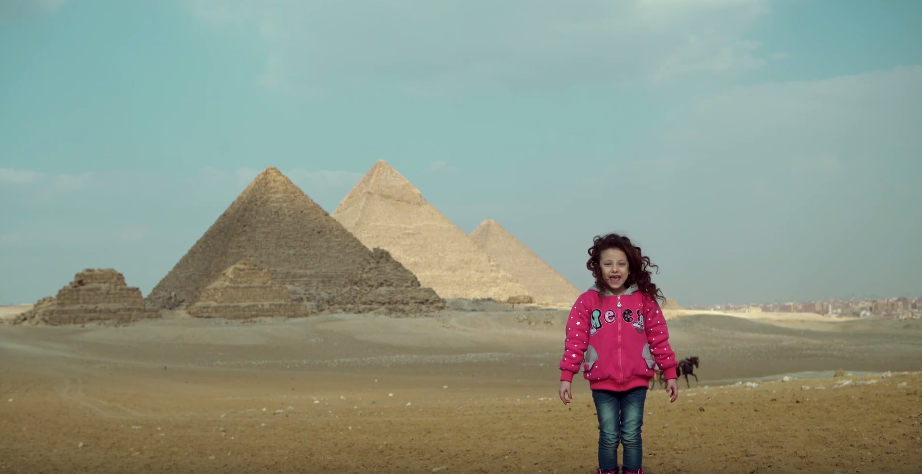 Yasmine Zeid, 24, was also featured in the video saying she wishes to travel around the world.
Speaking to Al Arabiya English, Zeid said: "I wish to travel into the wild, quit the corporate world and explore nature."
Zeid, who works for a volunteer-based institution that fights sexual harassment in Egypt, spoke of how she wished borders between countries would vanish and allow people to travel and explore diversity.
While traveling around the world sounds like a costly experience, Zeid said that would not be the only concern for many Egyptian women.
"The patriarchal society we are living in puts limitations on us to travel and explore the world."
The first International Women's Day was held in 1911 and is celebrated annually on 8 March with thousands of events across the world.