Hijack-for-love drama brings Egyptian humor, miseries to social media
Egyptians take to twitter, Facebook to make fun of the ease with which the hijacker managed to land in Europe
The hijack drama that unfolded onboard EgyptAir's Flight MS 181 on Tuesday had the twitterati buzzing with their comical takes, which quickly turned into a commentary on the state of affairs inside Egypt.
Some tweets made fun of the relative ease with which the alleged hijacker, Seif el-Din Mustafa, a fellow Egyptian, managed to land in Europe, when it is not so easy for others to do so using more conventional manners.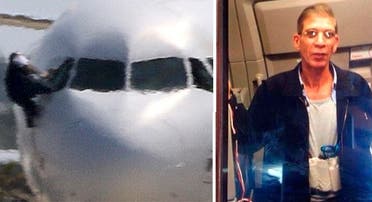 "I wish I was with them", was an Arabic hashtag trending on Twitter, was quickly picked up and became a top trending topic in the country. Mustafa is in custody, accused of hijacking the flight headed to Egypt's Alexandria, which ended up at Cyprus' Larnaca airport instead.
He managed to do this by allegedly threatening the crew with a suicide vest, which turned out to be fake.
Other social media users, including non-Egyptians, started exchanging messages calling the incident a case of "love in the air", when it became clear that the hijacking had a romantic angle attached to it.
Besides exposing some Egyptians' perpetual desire to escape their woes in the country, this incident also raised questions on the state of security, especially aviation security, in the country.