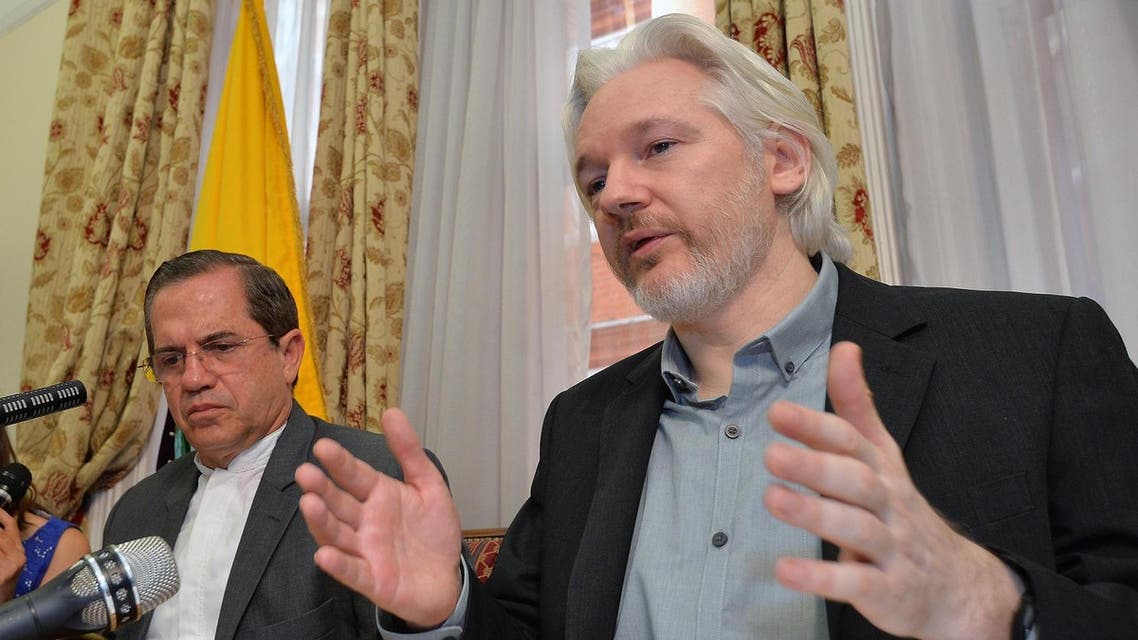 Assange could leave Ecuador embassy this year
The Wikileaks founder has been living in the Ecuadoran embassy since 2012, where Ecuador has granted him political asylum
Julian Assange, the Wikileaks founder holed up in Ecuador's London embassy, could leave his refuge before the end of this year, a high-profile former Spanish judge who leads his legal team told AFP on Wednesday.
"We hope and we want and we believe that we will manage that," lawyer Baltasar Garzon said on the sidelines of a conference on justice and war crimes in Guatemala.
He did not give details on why he thought Assange's departure from the embassy was forthcoming, or under what conditions an exit would occur.
Garzon added that he believed Assange's "right to asylum is being violated" by Britain's insistence on arresting the fugitive Australian to hand him over to Swedish authorities for questioning related to a 2010 rape allegation.
Assange, 44, has been living in the Ecuadoran embassy since 2012. Ecuador has granted him political asylum.
Assange denies the rape charge and says he fears Sweden would send him to the United States, where he is the target of a secret US grand jury investigation linked to his website's divulging classified US military documents and diplomatic cables.
A UN panel this year concluded that Assange was being forced by Britain and Sweden to live in arbitrary detention in violation of his human rights. Britain has rejected that as "ridiculous."
Garzon said Assange's legal team was continuing to highlight the "situation of arbitrariness and deprivation of rights" suffered by their client as a result of him "defending the right of access to information."