American Muslims have condemned the massacre in an Orlando gay night club in which 50 people were killed.
Omar S Mateen, a US citizen originally from Afghanistan, drove to the Pulse nightclub, walked in and began shooting. As news began to break of the attack, speculation suggested the inevitable Islamic links.
This speculation was later strengthened when news broke that Mateen had called 911 and swore allegiance to ISIS shortly before the attack. And then ISIS claimed responsibility for the attacks. The Council on American Islamic Realtions (CAIR) were fast to condemn the killings.
CAIR-Florida's Orlando Regional Coordinator Rasha Mubarak said in a statement: "We condemn this monstrous attack and offer our heartfelt condolences to the families and loved ones of all those killed or injured. The Muslim community joins our fellow Americans in repudiating anyone or any group that would claim to justify or excuse such an appalling act of violence."
Much of the international press have described the attack as "the worse mass shooting in US history," and the worse terror attack on US soil since the 9/11 attacks.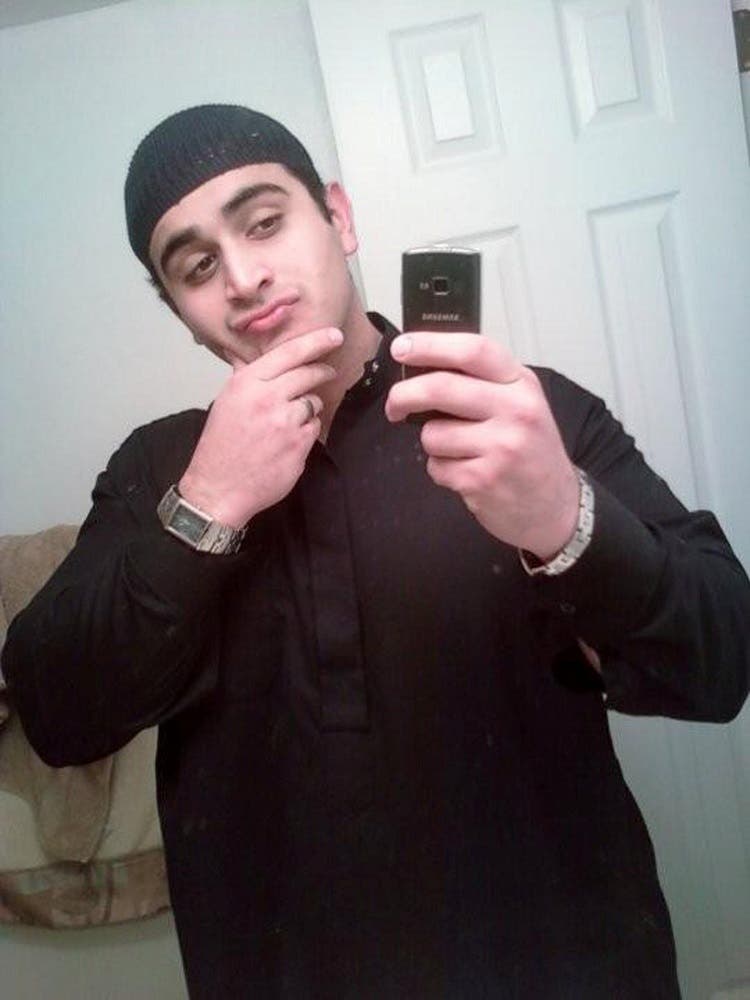 Website Orlando.com went on to describe the macabre scene, quoting US Rep Alan Grayson as saying: "There's blood everywhere."
The New York Times gave a detailed report of what happened, suggesting that Mateen parked his van outside the Pulse night club before 2am.
Quoting John Mina, the Orlando police chief, the timeline went on to suggest that the killer then entered the club a few minutes later with an AR-15-type assault rifle, a handgun and ammunition and opened fire. Inside the club it is understood panic broke out as people fled to wherever they thought they could hide.
Many of the world's press reported on the last text messages of one of the victims who had fled into the nightclub's toilets to hide from the gunman.
UK newspaper the Daily Mail reported on Mina Justice who waited outside the club trying to contact her son Eddie, 30. In a chilling succession of text messages Eddie told his mother that he has run into a bathroom with other club goers to hide. He wrote to her: 'he's coming.'
She told the press that her son's 'next text said: "He has us, and he's in here with us"'. The devastated mother said that was the last text she had received.
USA Today went on to describe a three hour standoff that followed. The newspaper's website explained that "A bomb squad was called in, and before 5am officers conducted a controlled detonation.
Police used an armored vehicle to break through a wall at the nightclub, then SWAT team members exchanged gunfire with the suspect." It was during this shootout that the suspect was killed, the report added.
NBC News said the attack "ripped a giant hole in America's heart in general". As the news has continued to break on the massacre, many have taken to social media to react.
US actor Ike Barinholtz tweeted "Thinking about those in Orlando. What a disgusting, outrageous tragedy".
Thinking about those in Orlando. What a disgusting, outrageous tragedy

— Ike Barinholtz (@ikebarinholtz) June 12, 2016
Hussam Ayloush, CAIR executive director in Los Angeles tweeted: "Outraged, disgusted by senseless #OrlandoShooting. I pray for the victims & their loved ones."
Washington DC-based Syrian human rights activist Kenan Rahmani tweeted: "My faith teaches me to defend the oppressed, & that those who kill innocents have killed all mankind. Omar Mateen, #YouAintNoMuslimBruv."
My faith teaches me to defend the oppressed, & that those who kill innocents have killed all mankind. Omar Mateen, #YouAintNoMuslimBruv.

— Kenan كنان (@KenanRahmani) June 12, 2016
And Texas-based Syrian-American writer, Shiyam Galyon, wrote on her Facebook page: "I stand in solidarity with Orlando. I am horrified by the thought of what happened, and pray that LGBTQIA people recieve love and feel a broader sense of community today and tomorrow."
UK-based Syrian human rights activist Idrees Ahmad, slammed the attacks in his Facebook post which read: "This act of terrorism against defenseless people is cowardly, ugly, and diabolical. What a tragedy that at a time when fascists are threatening all minorities, member of one minority should show the same murderous bigotry toward another minority."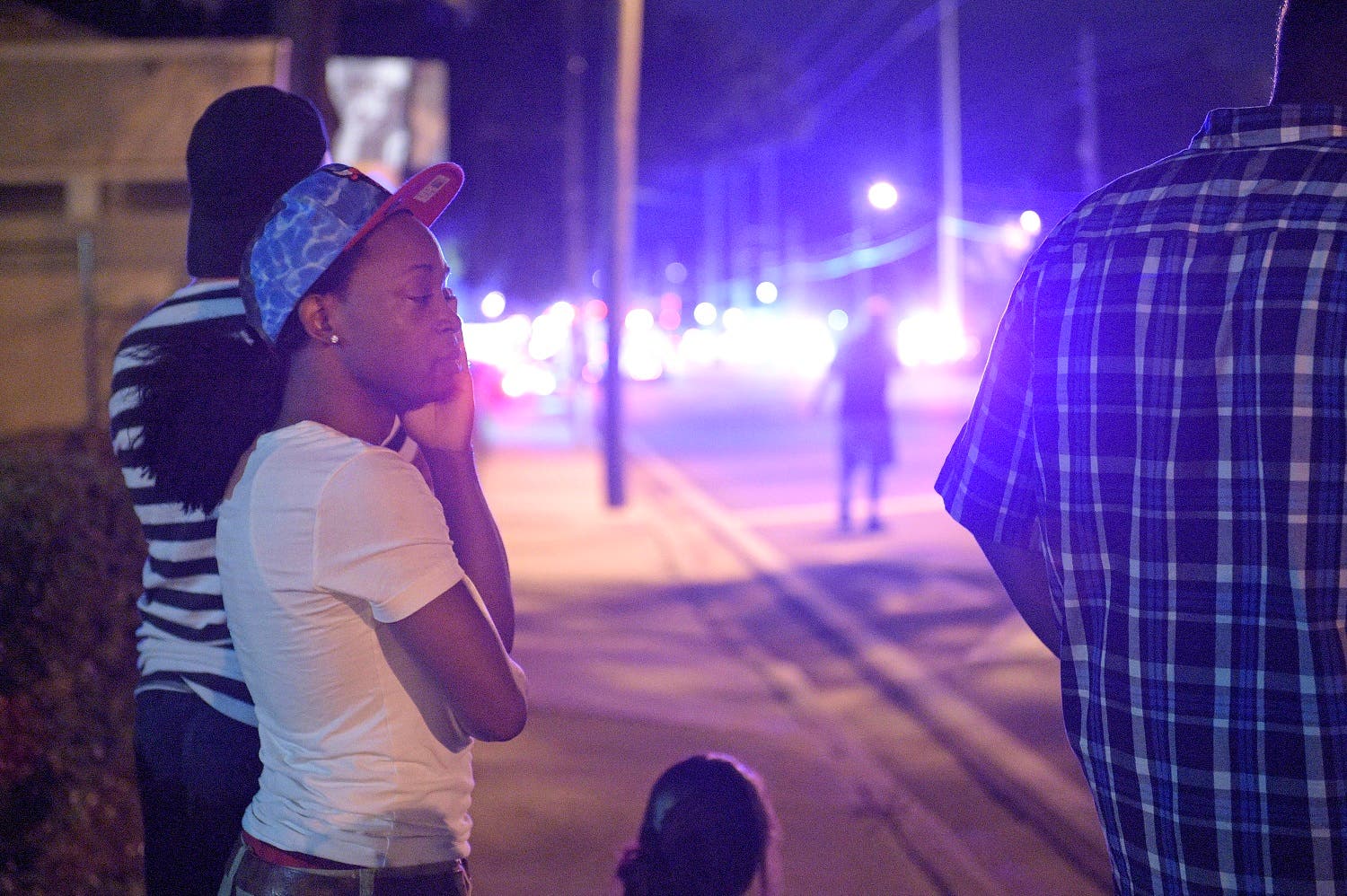 Television's ABC News highlighted the devastation of the local gay community, taking the line that they were 'struggling to comprehend [the] nightclub shooting'. While British website The Independent cited CAIR on its call for American Muslims to give blood for those injured in the shootings.
Meanwhile London's Evening Standard reported that a vigil would be held in the British capital in honor of those killed.
The newspaper's website quoted Chair of Pride in London Michael Salter-Church, who recalled the attacks against London's gay community in 1999, that left many dead and even more with devastating injuries.
He told the newspaper: "This has happened before in our own city. It was only in 1999 that communities in Brixton, the East End and in Soho, at the Admiral Duncan, were targeted with lives lost and changed forever."
And he added: "It's vital this horrific attack is not used to drive a wedge between communities here in the UK. We must all focus on what binds us rather than what separates us and stand in unity."

(Additonal reporting by Leila Alwan)