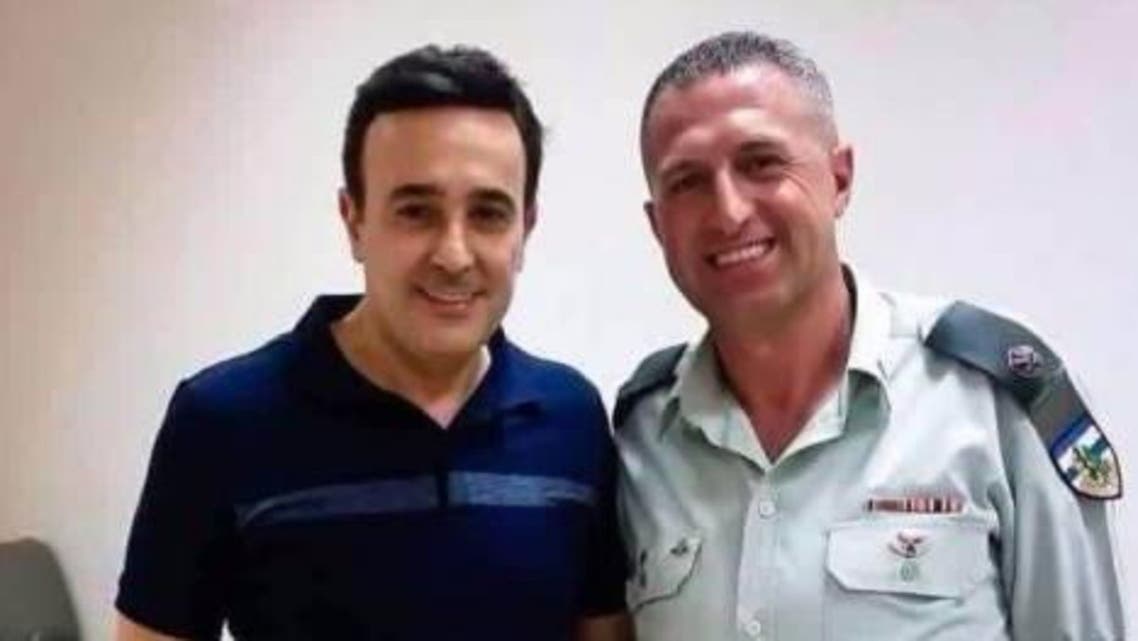 Tunisian singer's photo with Israeli border officer sparks online anger
Saber Rabei said that he had 'spontaneously accepted to take a photo with him out of good intentions without realizing he was an Israeli officer'
A photo showing Tunisian singer Saber Rebai and an Israeli officer circulated on Monday on social networking websites sparked much controversy with many accusing the artist of normalizing ties with Israel.

While some voiced their doubts on whether the photo was fabricated, others said it was deliberately leaked by Israel and specifically by the officer at the Karama border crossing where Rebai was entering from Jordan to a Palestinian to hold a concert.

Rebai's press office issued a statement reiterating the singer's support to the Palestinian cause and people and said the singer did take the photo with the officer who spoke in Arabic and identified himself as Hadi.
The statement added that Rebai had "spontaneously accepted to take a photo with him out of good intentions and without realizing some details which later turned out to be very important."

Some of these details are the fact that the officer is wearing an Israeli uniform and that the crossing border is controlled by Israeli forces.