Racing legend Michael Schumacher opens social media account
The German Formula 1 champion now has his own Facebook and Instagram accounts, while recovering from a serious head injury sustained three years
Michael Schumacher's official publicity team launched a new Facebook page and Instagram account for the racing legend.
The launch marks 22 years since he won his first of seven F1 titles on November, 1994, German daily The Local reported.
His team explained that this would be a they can connect Schumacher with his fans, by share moments from his career with fans in a more public way through Facebook and Instagram.
"This page will be our meeting place to collect and exchange memories and to celebrate Michael's many achievements, established as a thank you gesture to all you wonderful fans," the Facebook page's administrators write in a post.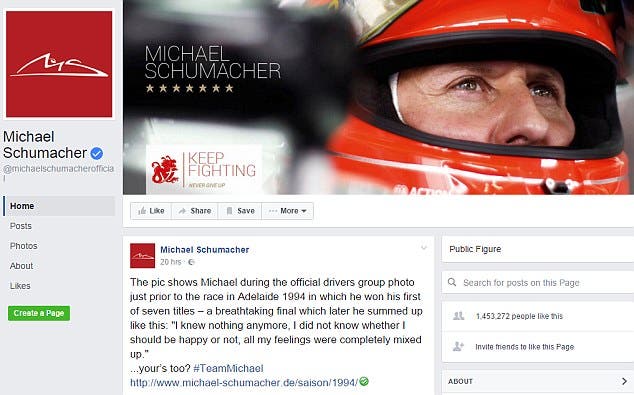 Already the page has gained nearly 1.5 million likes, while the Instagram account has more than 75,000 followers.