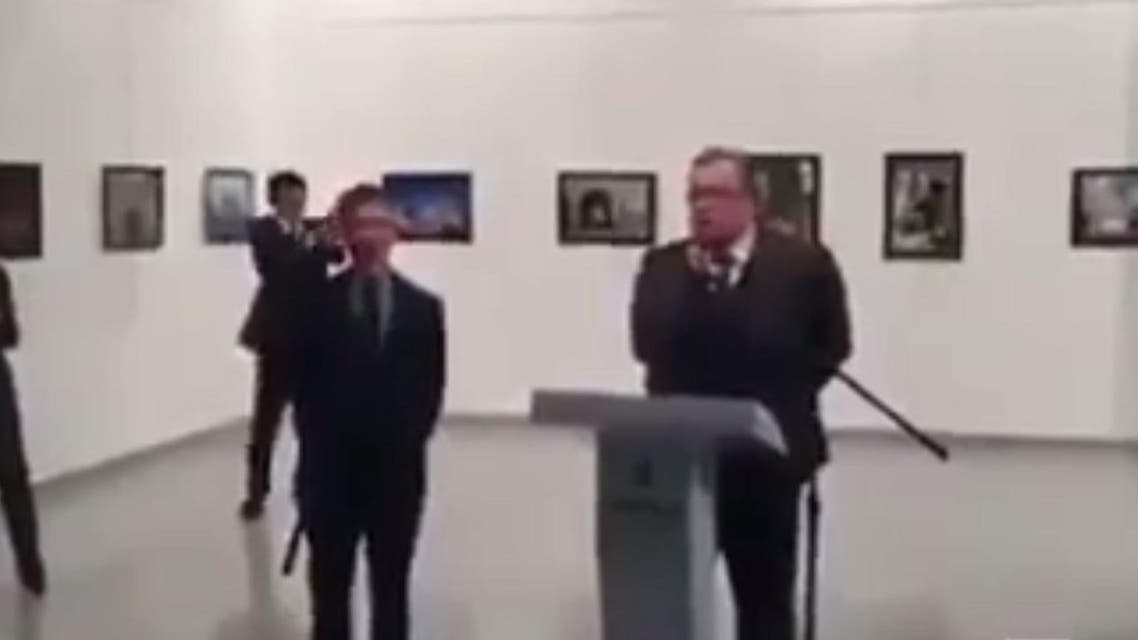 New video emerges of Russian envoy shooting
The video shows the shooter pacing behind ambassador Andrey Karlov as the Russian envoy delivers a speech
A new video has emerged showing the moment before the Russian ambassador to Turkey was gunned down.
The video, published by Turkish Dogan News agency, shows the shooter – known as Mevlut Mert Aydintas – pacing behind ambassador Andrey Karlov as the Russian envoy delivers a speech at an art gallery on Monday.
The gunman is seen taking his gun out of his jacket, aims at the ambassador and fires his gun.
Read also: Russian ambassador shot dead in Ankara