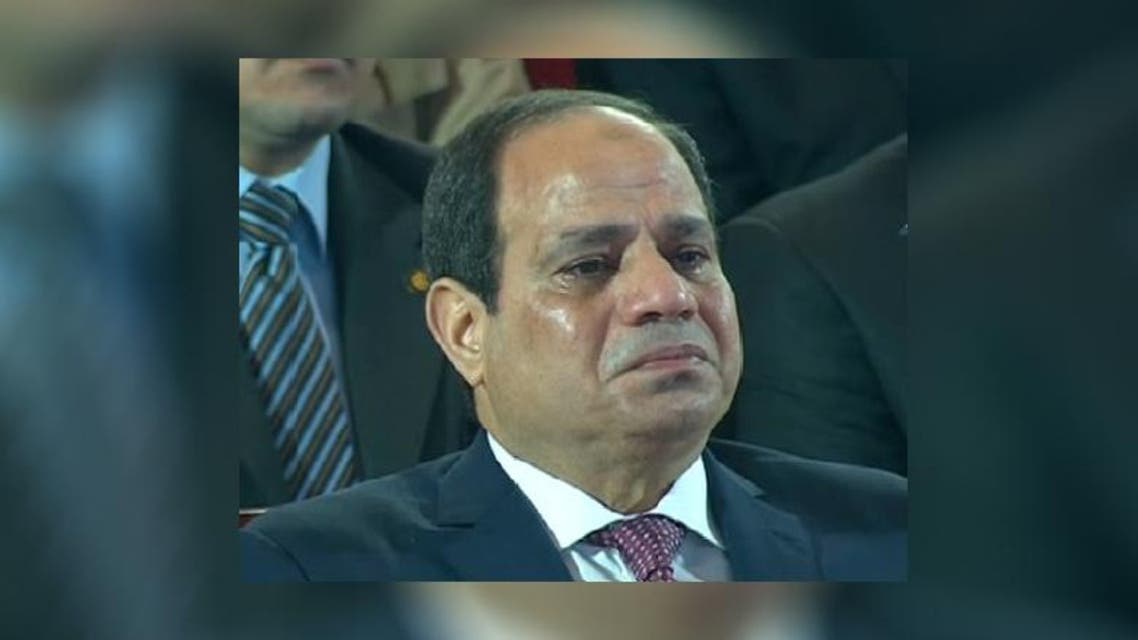 VIDEO: Sisi sheds tears on live TV as mother pays tribute for slain soldier son
Sisi was attending the armed forces' 24th intellectual seminar titled Counter-terrorism: a Nation's Will
Egypt's President Abdel-Fattah El-Sisi broke into tears as he heard the mother of a slain soldier pay tribute to her son during a conference Thursday.
The president shed tears as he watched a pre-recorded video of the mother of Lieutenant Mohammed Abdo paying tribute to her son after he was killed in Sheikh Zuweid, North Sinai.
Sisi was attending the armed forces' 24th intellectual seminar titled Counter-terrorism: a Nation's Will. He also delivered a speech on the country's efforts to combat terrorism.

The seminar was also attended by Egypt's prime minister, parliament speaker and military commanders.