Security sources in Egypt are reportedly monitoring the admins of a suspicious Facebook page, which appears to be created by supposed Satanic worshippers, and has claimed in a post to be behind the deadly church attacks that rocked Egypt this week.

The Facebook page called "Underground" has been attracting a number of young people using encrypted messages, one of which suggested that "Lucifer" - another name for Satan - has been behind the recent attacks.
In one post, they shared pictures of the church attacks, with comments saying "We have shed a lot of blood... Lucifer is hungry for more".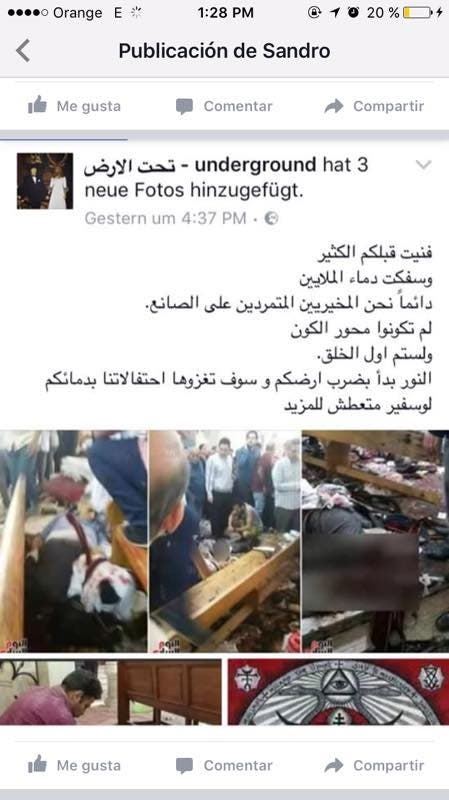 A report on Al-Watan newspaper quoted a security source saying they were monitoring closely those behind the page.