Daughters of enforced disappearance victim in Iran challenge Khamenei on Twitter
Following a tweet from the account of Iran's Supreme Leader Ali Khamenei announcing that, on the occasion of the month of Ramadan, he will be donate 313 million tomans ($85,000) to charity to free prisoners in need," the daughters of an Iranian Ahwazi Arab man challenged him by asking questions about the fate of their father, Yousef Silavi, one of many victims of enforced disappearance in Iran since 2009.

After this announcement, Human Rights Activist Shima Silavi, daughter of the 58-year-old abducted Ahwazi Arab, responded to the Iranian supreme leader on Twitter by tweeting: "So Ramadan is the month, you release people with money problems? Which month you release #political prisoners? I'll come back that month"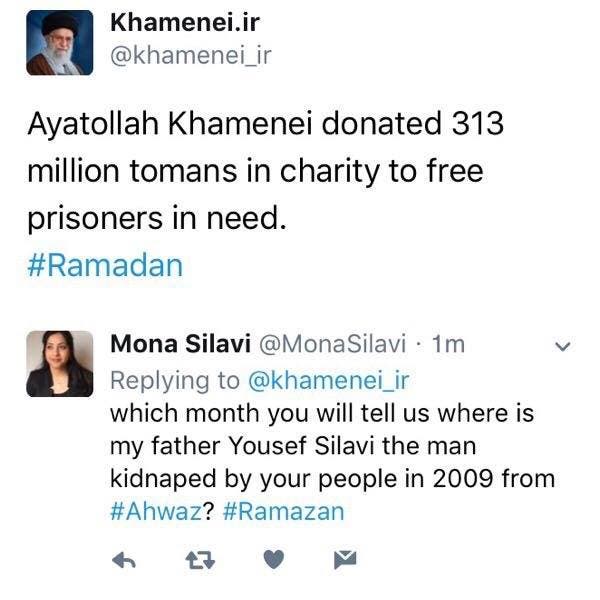 Mona Silavi, the other daughter of Yousef Silavi, supported her sister by also tweeting "which month you will tell us where is my father Yousef Silavi the man kidnaped by your people in 2009 from #Ahwaz?
In regards to potential responses of supreme leader Shima told Al Arabiya, "No one either expects nor wants a reply, he used social media (which by the way is banned in Iran) to clean up his disgusting image, we should use it to expose his true image."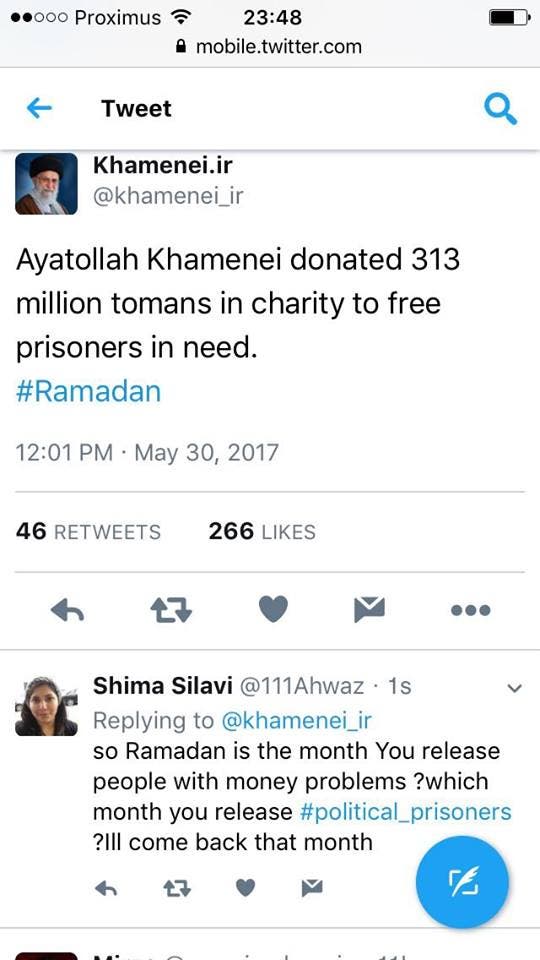 Silavi called on all activists to ask similar questions to reveal the true image of the supreme leader of Iran on various social media.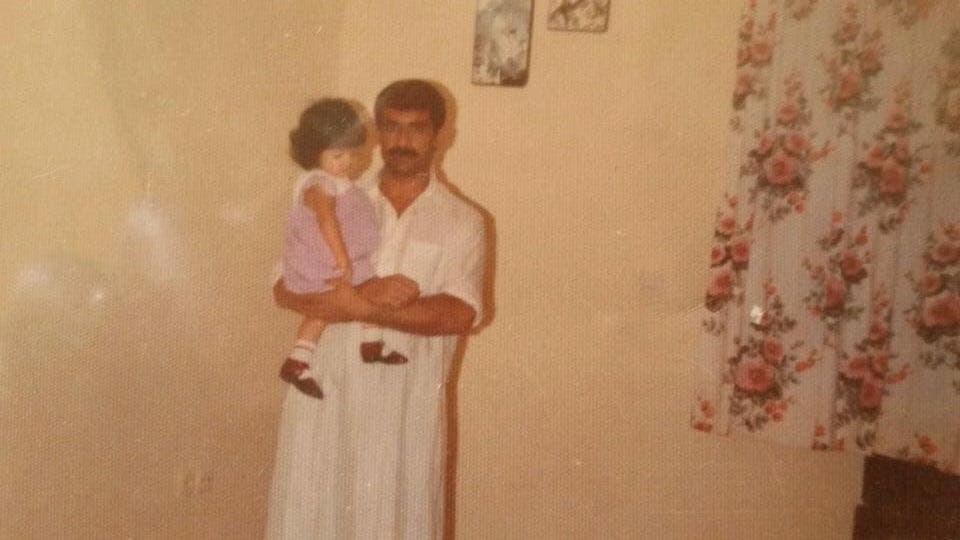 After Mona Silavi, Yousef's elder daughter, who was a volunteer interpreter for the Ahwazi refugees in UNHCR-Damascus refused to cooperate with the Iranian embassy in Syria, Yousef Silavi was abducted by the Iranian security forces from his house in Ahwaz. Since then, all attempts by the Silavi family and human rights organizations to find any information about the fate of Yousef Silavi have not succeeded.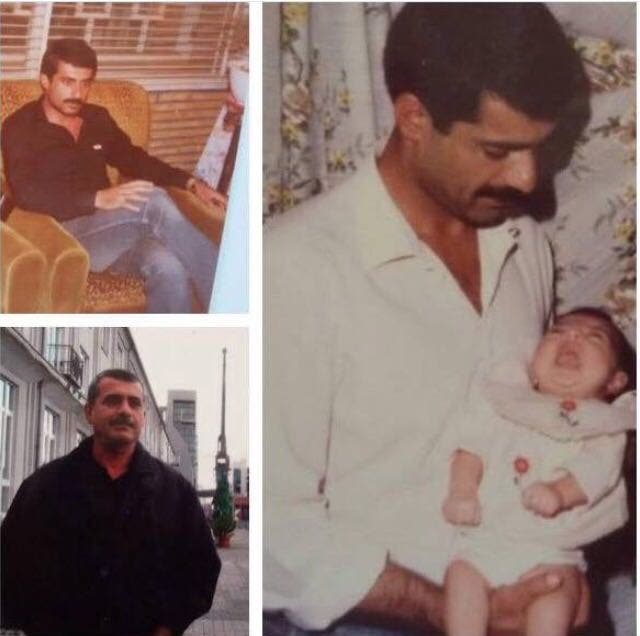 Amnesty International and Amnesty Belgium both launched urgent action and petitions asking Iranian authorities to disclose the fate and whereabouts of Mr. Silavi. In addition, he is registered in UNWGEID (Working Group on Enforced or Involuntary Disappearances) but the Iranian government refused to present any information to the UN working group.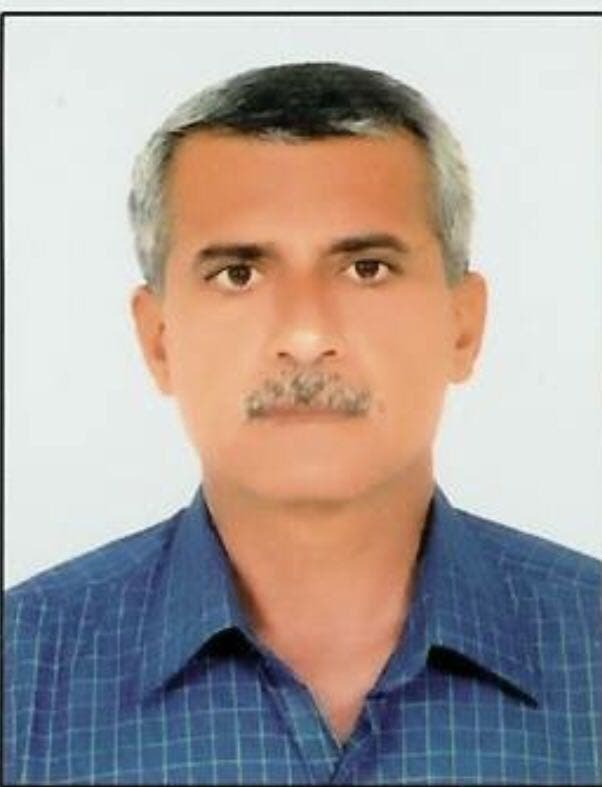 By the efforts of Yousef Silavi's daughters in the international community and by exposing the Iranian policy of politically motivated enforced disappearances, Yousef Silavi has become the symbol of the enforced disappearance victims in Iran.