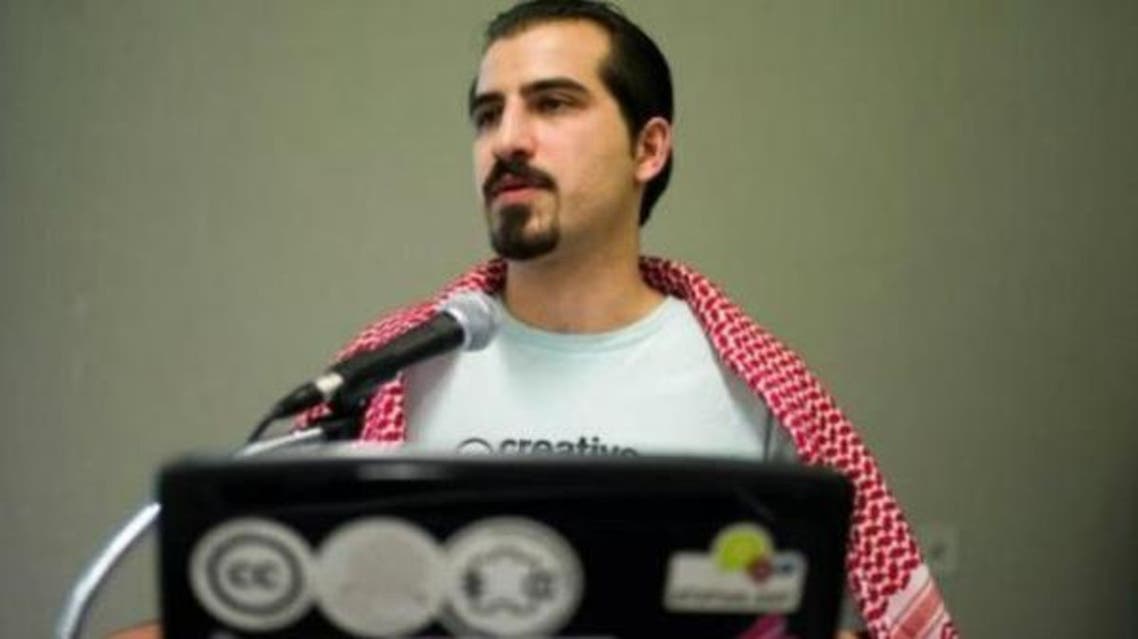 Wife of Palestinian-Syrian activist confirms his execution in Facebook post
The wife of a well-known Syrian activist, who was also a programmer, has described the circumstances of her husband's death in a Facebook post after confirming that he was executed by the Bashar al-Assad regime in Damascus.
Noura Ghazi Safadi, wife of the Syrian-Palestinian programmer Bassel Khartbail Safadi, said that she confirmed the news of the death sentence and execution of her husband days after he was transferred from Adra prison in October 2015. "His end was worthy of a hero like him," she said.
"Thank you, you killed my darling ... Thank you, because of you I was the bride of the revolution and because of you I became a widow ... O loss of Syria, loss of Palestine, my loss," she added in her Facebook post.
Also read: Bodies of Syrian detainees in Arsal show signs of torture
Safadi was born in 1981 and was known for his exploits in his field across the country. He was also known for his contribution toward many technical and creative projects. Bashar al-Assad's intelligence agencies arrested him alongside other activists on March 15, 2012.
"We are saddened to confirm the news of the execution of activist Basel Khartabil Safadi in 2015 in Syria, may his soul rest in peace," Amnesty International said following the announcement of his execution.
Execution without trial
Relatives and friends of Bassel Safadi have accused the Syrian regime of carrying out summary executions without trial.
Sources confirmed to the Syrian Observatory for Human Rights that Safadi was martyred at the location where he was arrested, after being detained for more than five years. According to the details available, Safadi was arrested in mid-March 2012, when he was working as a programmer and technical developer at the time.
According to the Observatory, information regarding him was also obtained from within the security system, most notably the Air Intelligence and State Security Services and in Sidnaya Military Prison. Sources claim that at least 60,000 detainees have been killed inside prisons such as Sidanya during the last five years.
Also read: Lebanese military rejects claims of abuse of Syrians
The deaths have occurred either as a result of physical torture or deprivation of food and medicine. Observatory has so far documented deaths of 14,708 civilians. The toll include 118 children, under the age of 18, and 57 female citizens over the age of 18.
The figures are from the beginning of the Syrian revolution in mid-March 2011 to August 2, 2017. The Syrian Authority have handed over some of the bodies to their families.
Relatives' miseries
Meanwhile, in some cases relatives were told that their children had died inside detention centers. Similarly, the relatives of the rest of the martyrs, who died as a result of torture in detention camps, were forced to sign permits that stipulated that they were killed by opposition fighters.
The Observatory also received data that indicates that there were many cases where citizens died because of torture detention centers. Their parents and their families are also forbidden to declare their death for fear of security prosecution and detention.
The Syrian Observatory for Human Rights has urged the international community and organizations such as the UN to act immediately and pressurize the regime to release the remaining 200,000 prisoners. They also emphasized the need for a special court to convict the murderers.
This article is also available in Arabic.