ArqamFC, the Cairo based startup offering data related services to clubs, media platforms, agents, and footballers, has recently added Saudi competitions to the tournaments it statistically covers.
In pursuit of fostering new connections with Saudi football fans, ArqamFC signed partnership deals with some of the biggest Saudi fan accounts like @MnbrAlhilal & @Alittihad_Saudi.
Mohamed Osama, the chief content officer of ArqamFC told Al Arabiya that these partnerships will aid in efforts to spread the stat culture among the Saudi fans and accelerate its brand exposure during ArqamFC's first season covering Saudi football.
"There are many sports sites in the MENA region, however, ArqamFC have cemented itself as the number one source for statistics in Egypt while hoping to do the same in Saudi Arabia, " Osama added.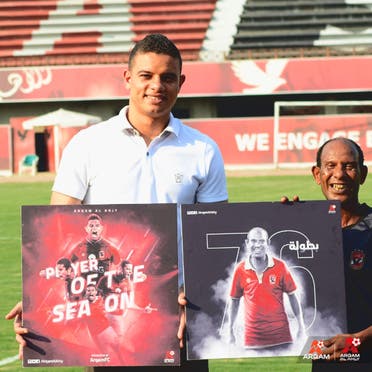 Not only are statistics given after games, but they are then used to interact with fans and players alike to look back at the games.
The startup ArqamFC also presents Arqam Hour, a sub-platform where fans can ask through Twitter any statistic related questions about the games and specialized teams respond, fostering an interaction unlike other sites.
At the end of the Egyptian Premier League season, the site used its database of data from the league to highlight the team of the season.
During visits to Egypt's Al Ahly Club, each of the players received their Arqam11 card and took pictures with them.
The gesture strengthened an already present relationship with the players, which as an effect increased the company's credibility with fans.
The startup's team of young sports enthusiasts covered all Egyptian competitions last season and multiple African ones including the African Cup of Nations, CAF Champions League and the Africa U-20 Cup of Nations. 


ArqamFC social media accounts of popular clubs in competitions include @ArqamAlAhly and @ArqamElZamalek in Egypt.
They have recreated this connection with Dawri Jameel fans by introducing @ArqamAlIttihad, @ArqamAlAhli, @ArqamAlHilal and @ArqamAlNassr.
ArqamFC is close to hitting a total of half a million followers across their social media platforms. With the latest additions, the startup is expected to grow at a much higher rate in the future.