A Syrian woman who broadcasted her apparent suicide live on Facebook on Tuesday has shocked the social media community.
The woman, Razan, who works with a relief organization in the Turkish city of Gaziantep, appeared on Facebook Live on Tuesday evening atop her four storey building before she jumped.
The 40-minute suicide video recorded the last moments of her life showing the woman, according to one of her friends, throwing herself from the roof of the building.
Police cars and ambulance vehicles were seen arriving at the scene in the last minutes of the broadcast.
According to a post by one of the viewers, Razan did not immediately die from the fall. The post stated that she was alive when she reached hospital but later succumbed to her injuries.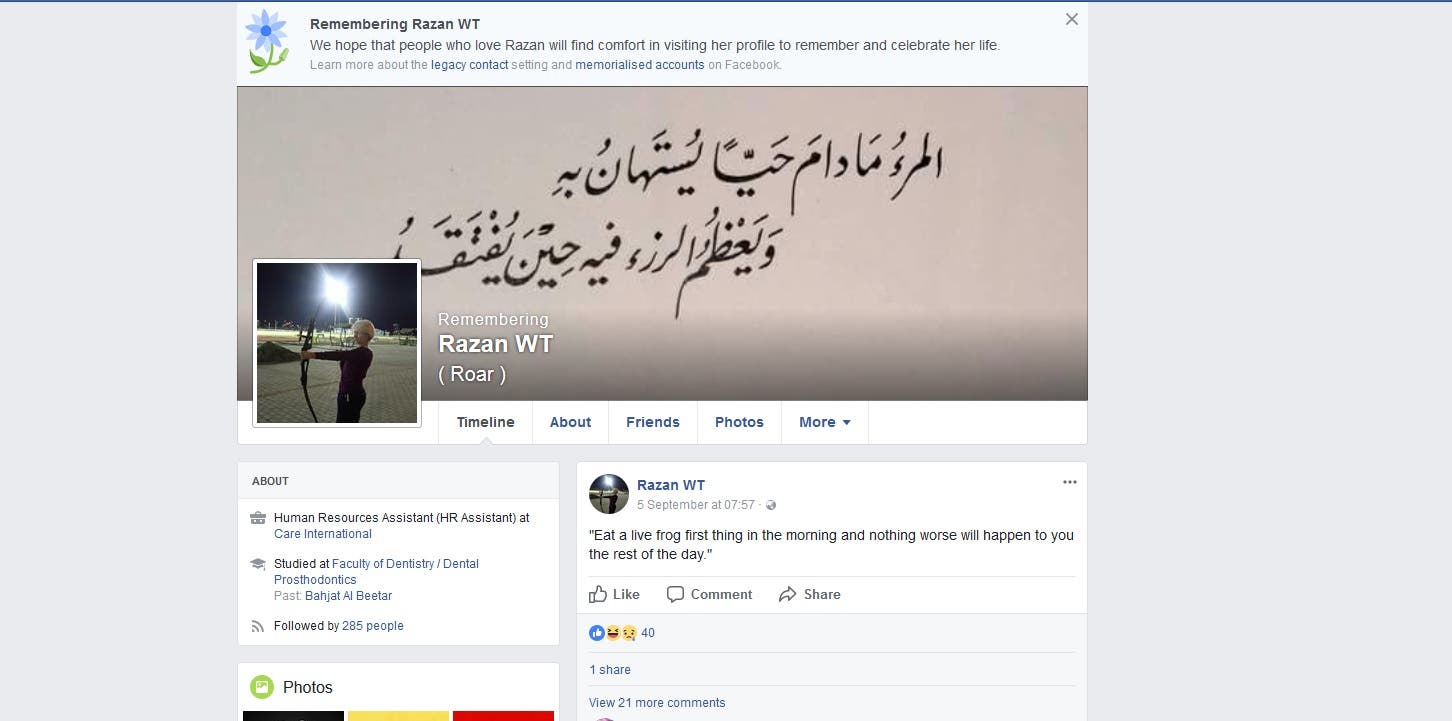 Her friends, who mourned her by changing their Facebook profile pictures to Black, said she had been suffering from psychological stress recently, nevertheless her suicide was shocking to them.
A person who identified himself as one of her relatives denied her death online.
The Turkish police have not denied or confirmed the suicide of Razan.
Her last Facebook post, hours before her apparent suicide, was a quote from 18th century French writer Nicolas Chamfort: eat a live frog every morning, and nothing worse will happen to you the rest of the day.