While the Kingdom of Saudi Arabia celebrated its National Day with fervor, there was admiration and acknowledgement from the digital world with Google and Snapchat joining in and adding a splash of green to the day.
Google Doodle provided historic perspective in its description: "The 23rd of September is celebrated in Saudi Arabia as National Day, commemorating the country's unification by King Abdul Aziz Al Saud in 1932."
The doodle itself highlighted the kingdom's rich cultural heritage through the lens of national dress, while wishing "Saudis everywhere a happy National Day!"
IN PICTURES: How Saudi Arabia celebrated its 87th national day
The description went into the details in an very informative way:
"The white 'thobe' and black 'abaya' symbolize everyday Saudi life. But venture out a bit further and you'll find treasures and color galore...
Ceremonial attire in Hijaz in Western Saudi Arabia is white. Women embellish their robes with gold thread (zari), splashes of color adorn the men's headpieces and belts.
The ardha, a traditional Saudi sword dance, originates from Najd in central Saudi Arabia, and is performed by men in long embroidered overcoats called 'dagla'. Women here decorate their clothes with colorful patchwork and beadwork, and wear tasseled face veils.
People in the Southern regions of Jizan and Asir complement their geometrically patterned, multi-colored robes with bright floral headpieces.
Weaving the kingdom's history and customs into the threads of traditional dress is indeed a beautiful medium to preserve Saudi heritage for generations to come."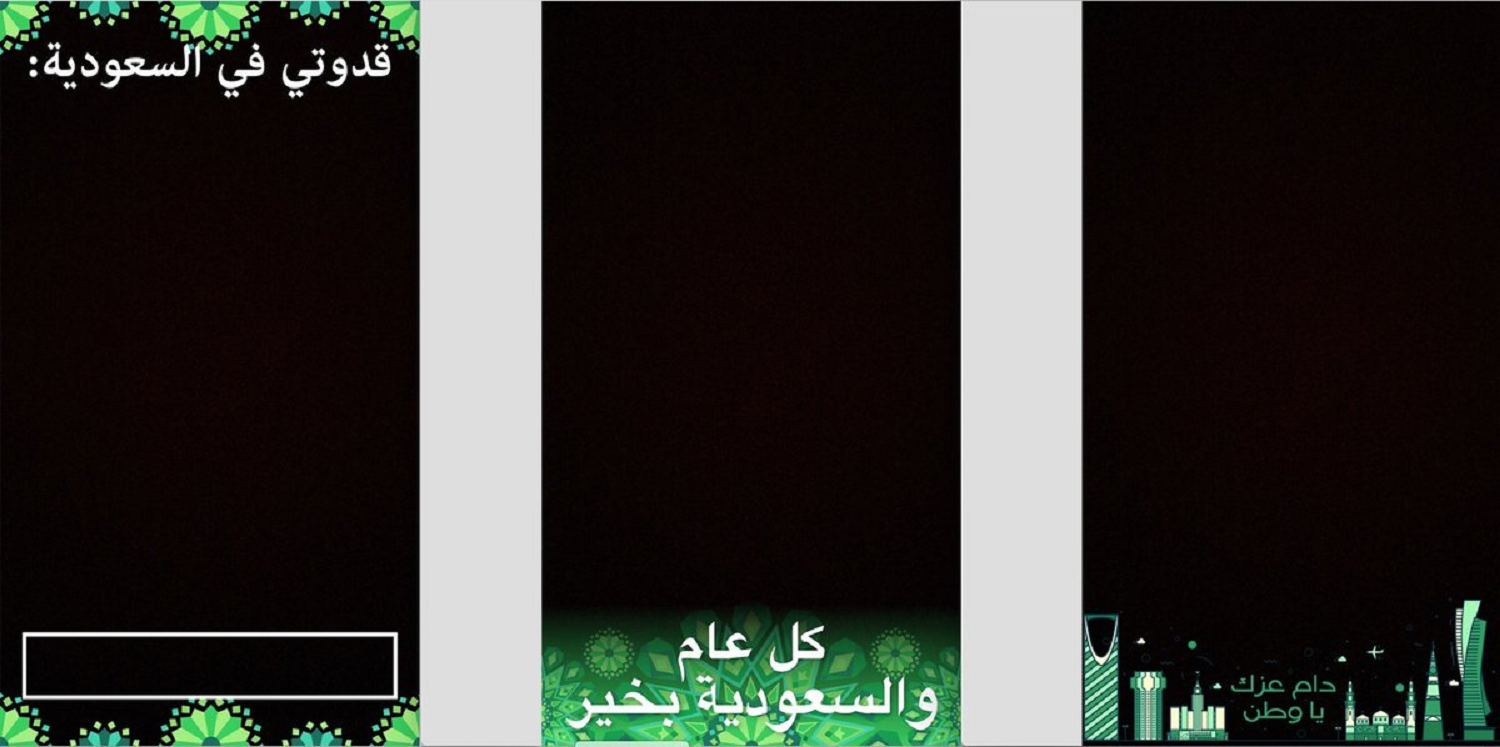 On the other hand, the popular smartphone application Snapchat offered what it does best – a series of filters for Saudi citizens to depict their enthusiasm and love for their Kingdom in a very creative way.