Feelings of both grief and anger took over Moroccans who shared their views on social media after 15 women died in a stampede while receiving food aid in the area of Sidi Boulaem in the province of Essaouira.
Many Moroccans said that there were many criticisms levied against the government for what they said was continued neglect of the poor, many of whom are starving in remote villages across the North African country. They said they hold no one else but their state institutions responsible for the tragedy.
The incident took place on Sunday when a local charity was distributing aid to poor families, leading to overcrowding resulting in a rush among women. The stampede led to the death of at least 15 women and left dozens of others injured, according to official statements.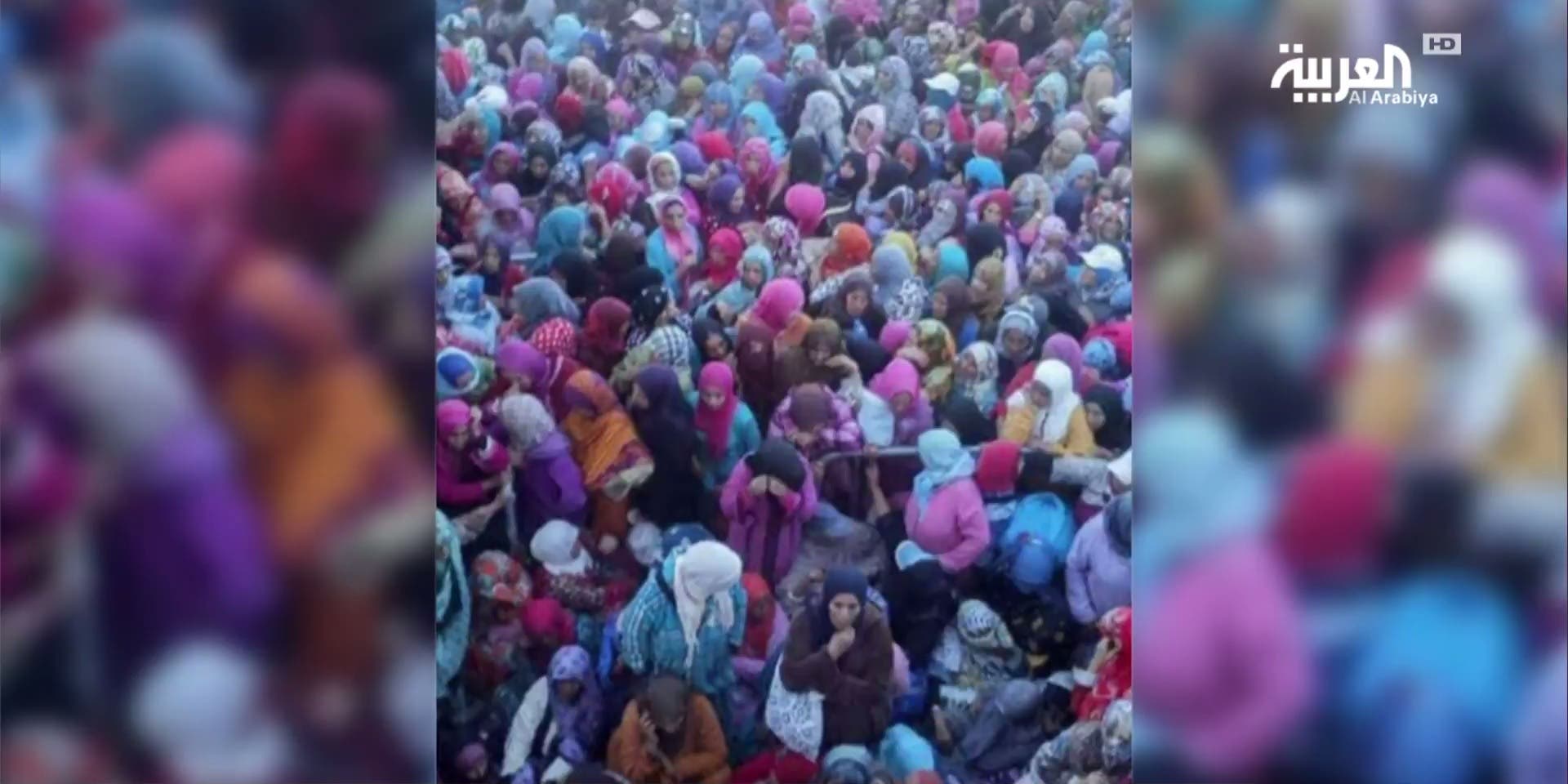 Abdullah al-Khudari, the head of the Moroccan Center for Human Rights, said: "The death of 15 citizens for a bag of flour, a bottle of oil and a box of sugar which doesn't exceed 100 dirhams is considered a crime against dignity," adding that it is "begging to death". Khudari demanded an investigation into the incident in order to identify the party responsible for the tragedy.
Many of the activists have dubbed the victims as "martyrs of poverty" and went so far as to compare images of the stampede to those of Moroccans a week ago when they celebrated after launching a satellite.
Activist Noureddine Bouhila said that the satellite launched by Morocco recently was "a pilot operation that showed us the first picture of women wearing ragged clothes, with their malnutrition dead faces, pushing each other for a mere grocery bag that is worth less than 15 dollars".
For his part, journalist A'ad Al-Shukrani stated that the scenes which trended on the media and social websites "summarize the suffering of ordinary people, bear the painful reality of a group that has remained far from the eyes of the societal institutions and show how the development plans is just ink on papers."