How a Yemeni man's love for science got him 16 million followers on Facebook
Hashem al-Ghaili, a Yemeni man based in Berlin, had a mission when he started his science page on Facebook in 2009: to make science accessible to everyone regardless of their age or background.
Al-Ghaili told BBC that his father wanted him to be a farmer when he grew up, but he always had a passion for science, which started when he was young and began to read children's science magazines.
A molecular biologist by trade, al-Ghaili expanded his skills to include video production and began making short, concise videos about science topics from biology to technology to nature.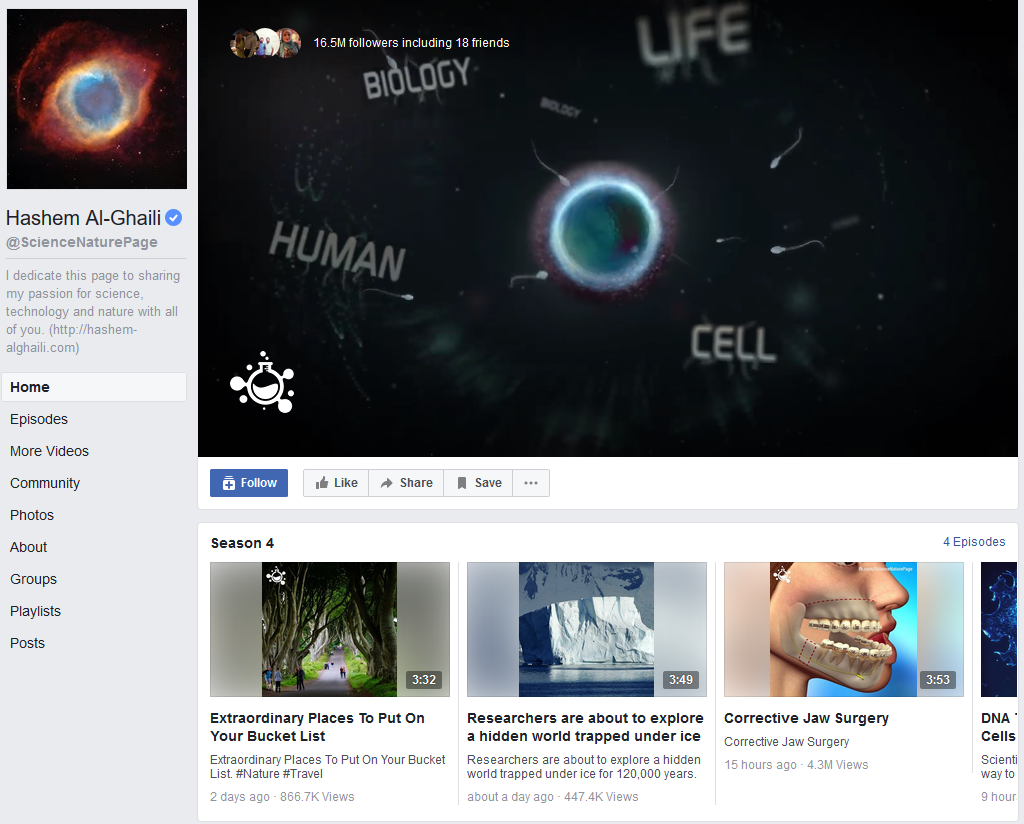 According to BBC, his page gained over 16 million followers in less than three years.
"It didn't really take off until 2015 when Facebook introduced videos and I focused on producing more videos and that's when the page really got a huge push in terms of engagement and views, and follower," al-Ghaili told BBC.
Al-Ghaili focuses on sharing quality content to help society catch up with modern science. In addition to being a science influencer, he is also a speaker and works in digital marketing to help other businesses grow.