An Arab female writer from Algeria tops literature figures from the region with most followers on social media platforms.
Though Arabic literature has been around for more than 15 centuries now, today some of its famous modern writers are today giving it presence on social media.
Algerian writer Ahlem Mosteghanemi, who has been called "the world's best-known arabophone woman novelist", has more than 12 million followers on Facebook and 1.2 million on Twitter.
Her ability to write and express herself freely in Arabic, on subjects such as women's rights and romance.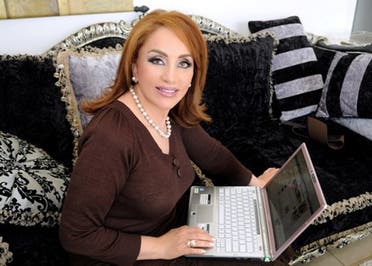 Born in 1953 in exile to father who was an Algerian liberation fighter and was jailed in France for taking part in protests in 1945, it is believed that her experiences as his daughter has shaped her vision and inspired her liberated writing style.
Well-known Syrian poet, diplomat and publisher Nizam Qabbani is one of the most influential voices in the history of Arabic literature. Though he passed way in 1998, the poet's Twitter account has 3.45 million followers on Twitter.
Qabbani has praised the works of Mosteghanemi, saying that one of her novels had stunned him.
Syrian female writer Ghada al-Samman has produced over 40 works in a variety of genres, including journalism, poetry, short stories, and novels. The Damascene writer has 1.4 million followers on Facebook and 1.1 million on Twitter.
Mahmoud Darwish, regarded as the Palestinian national poet, has 1.24 million followers on Twitter though he passed away in 2008.