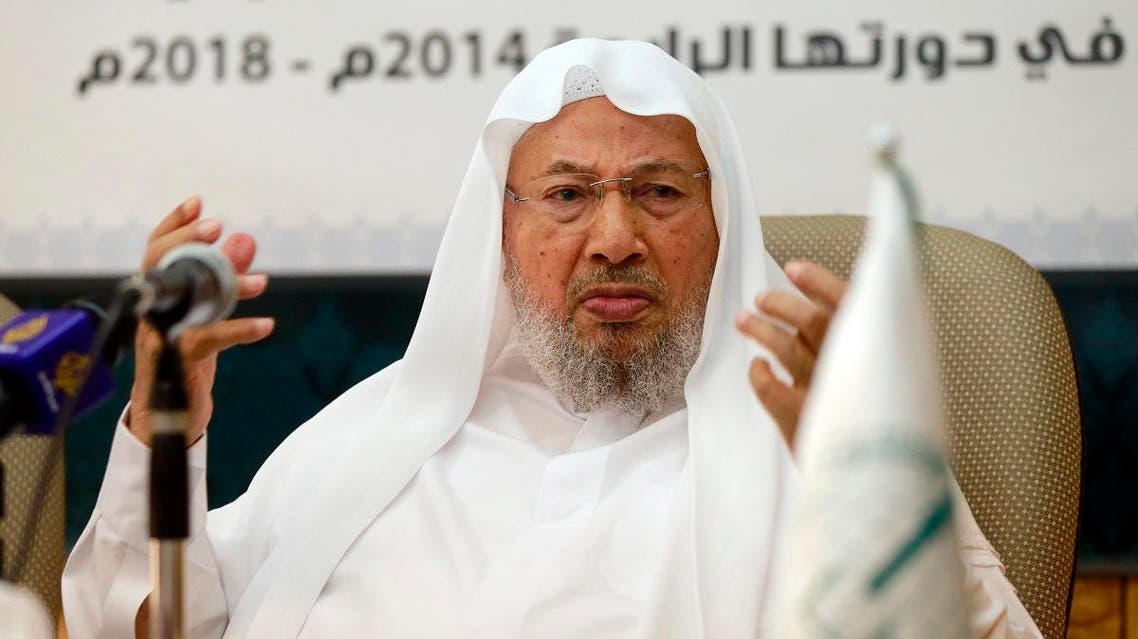 Google bans Muslim app containing anti-Semitic rhetoric written by Qaradawi
Google has removed an app with an introduction written by Muslim Brotherhood spiritual leader Yusuf al-Qaradawi for containing anti-Semitic rhetoric.
The app, called Euro Fatwa App, was launched by the European Council for Fatwa and Research (ECFR) in Dublin for the purpose of guiding "European Muslims to adhere to the regulations and manners of Islam."
In the application's introduction, Qaradawi cites his previous fatwas, some of which make derogatory references to Jews.
Qaradawi has been banned from entry into France and the UK in 2012 after he had advocated for suicide bomb attacks against Israelis. He has also been labeled as a terrorist by Saudi Arabia, the UAE, Bahrain and Egypt since 2017 for his support of the Muslim Brotherhood.
At the end of April, the White House announced that the Trump administration is working to designate the Muslim Brotherhood as a foreign terrorist organization.
The Qatar-based Qaradawi was also refused entry into Ireland in 2011. The ECFR, a private Islamic foundation that he heads, is based in Dublin. His US visa was also revoked in 2009.