In the latest scandal exposing its anti-Semitic editorial policies, Qatari state-funded broadcaster Al Jazeera suspended two journalists on Sunday over a controversial video they produced claiming the extent of the Holocaust was being misrepresented by Jews.
Social media users have pointed out that this anti-Semitic policy has been ongoing since the channel's inception.
In 2015, Al Jazeera published an episode titled "Holocaust: Zionist fabrication and Arab failure", which also contained narrative denying the Holocaust.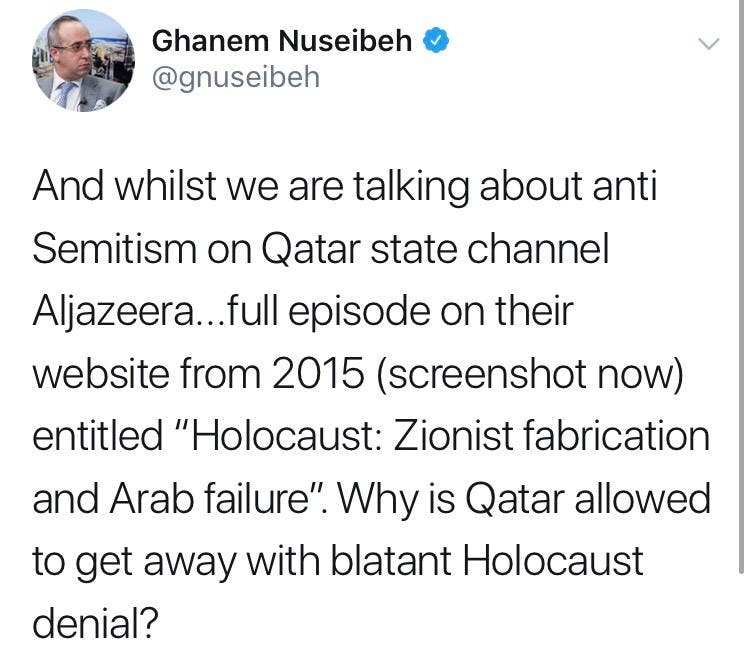 On May, 2017, a tweet from the network's official English account was accompanied by an anti-Semitic meme that sparked controversy, and was later removed.
On Sunday, a Twitter verified user that identifies as an Arabic AJ+ blogger and engager, Marah Elwadia, tweeted anti-Semitic remarks in Arabic accompanied by a fake Hitler quote that said: "I could have burned all the Jews in the world, but I left the rest so the world knows why I burned them."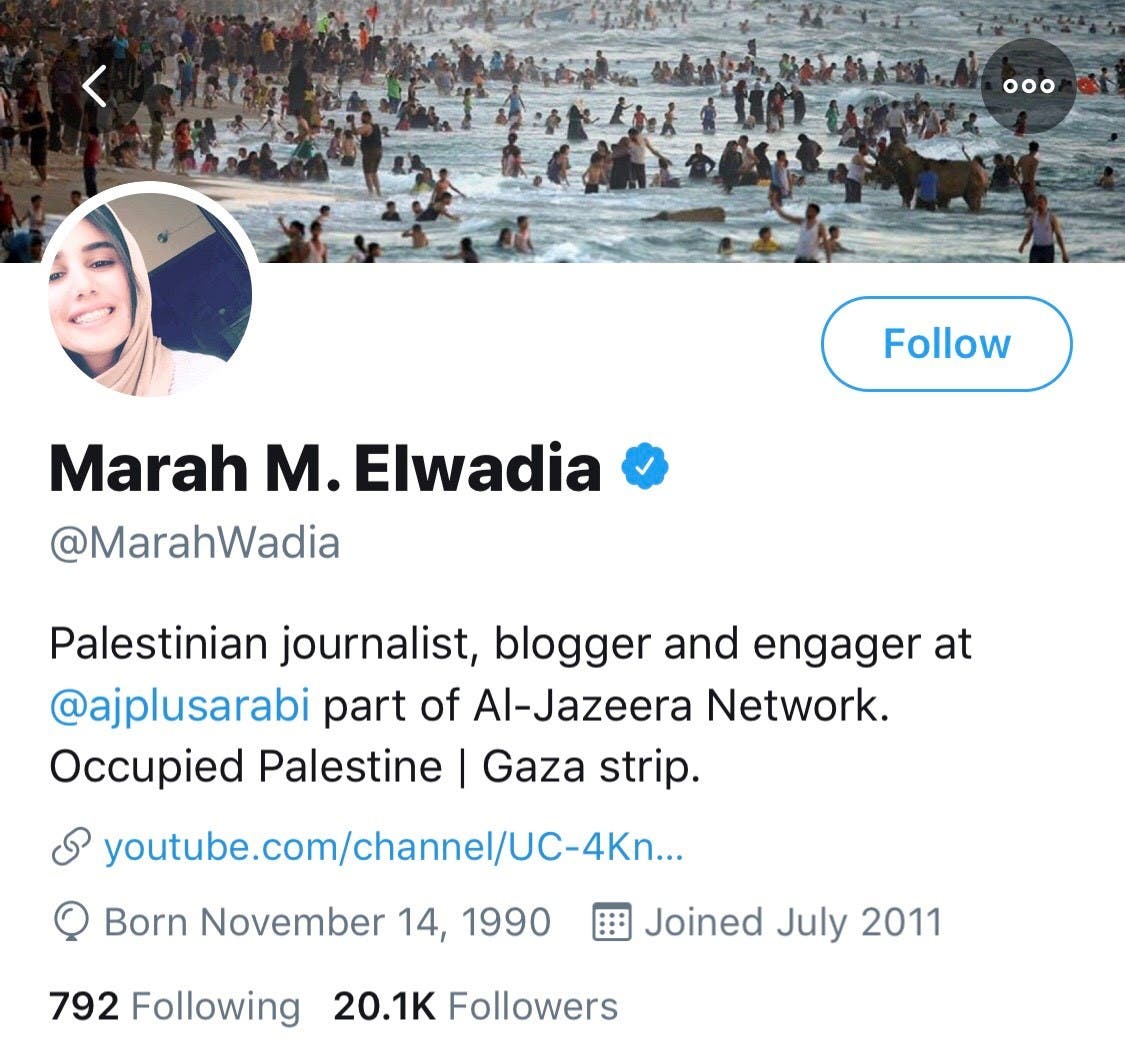 Elwadia has since deleted her Twitter account.
"Al Jazeera suspended two employees as a form of damage control. They seem to be sacrificing junior journalists to distract from a bigger problem which is the culture of anti-Semitism and promoting hate speech that Al Jazeera Arabic has had for many years," one Saudi analyst said.