Gamers are flocking to create and spread their own virtual deadly plagues as fears over the deadly coronavirus spread worldwide.
Popular video game Plague Inc., which allows players to create and mutate a pathogen in an effort to destroy the world with a lethal plague, has received a record-high number of players since the coronavirus outbreak in December, the game's developing studio Ndemic Creations said in a statement.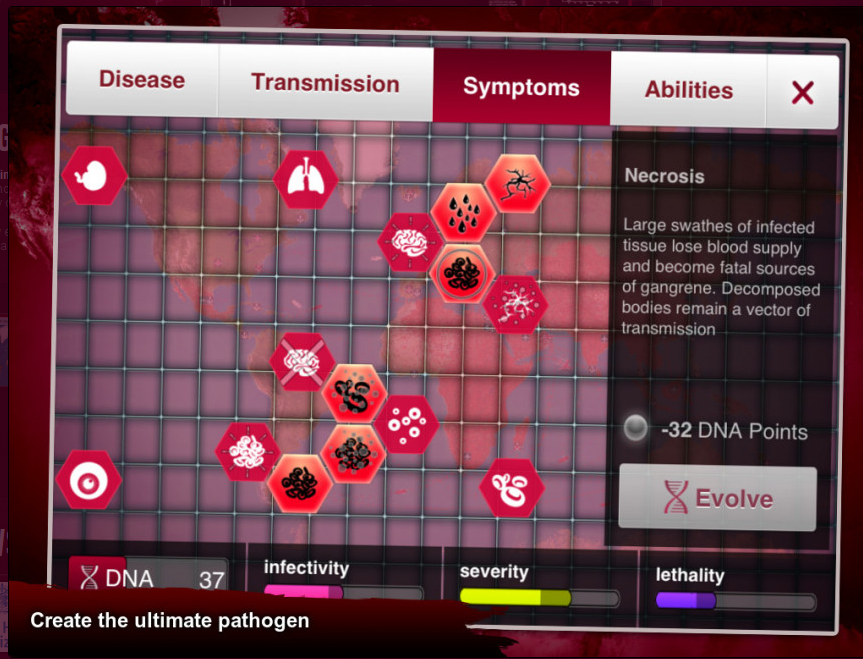 The virus, which has caused 56 deaths and nearly 2,000 infections, is believed to have started in a market that sells wild animals as food in the Chinese city of Wuhan. Markets in China commonly trade exotic animals, such as snakes and bats, for food or ingredients in traditional medicines.
While authorities worldwide have expressed alarm about the spread of coronavirus and have taken precautionary measures at to screen passengers at airports traveling from China, it seems many others have been inspired to create their own on Plague Inc.
To simulate the severity and trajectory of the disease accurately, the game uses an epidemic model with a complex and realistic set of variables that mimic the patterns of real-life plagues.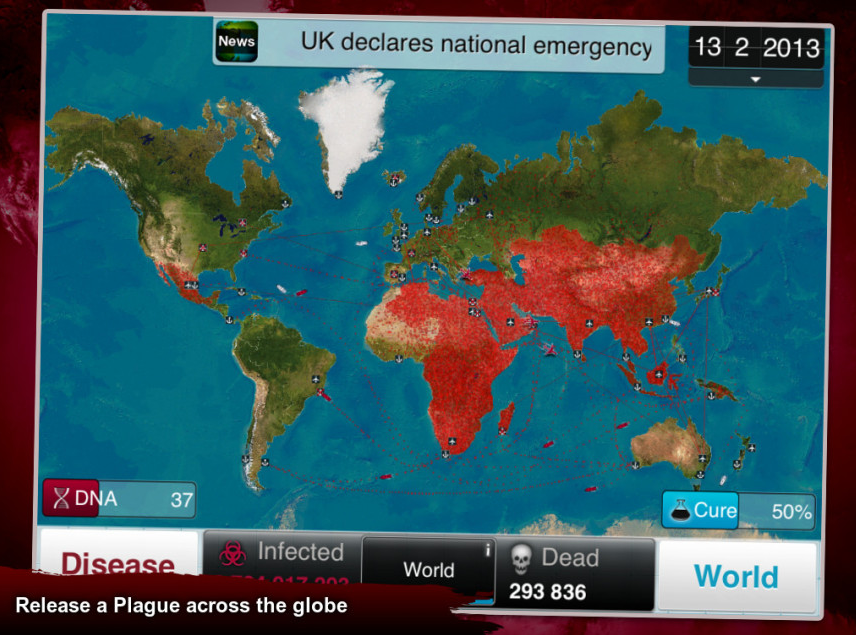 The company issued a statement on their official Twitter page on Friday saying that the website and servers were "struggling to cope with very high player numbers."
More than 15,000 people reportedly played Plague Inc in December and January, according to video game users tracking website Steam Charts. The game usually averages a little more than 1,000 players.
Plague Inc., which has been out since 2012, often sees an increase in players whenever there is an outbreak of disease, the video game company said.
"Plague Inc. has been out for eight years now and whenever there is an outbreak of disease we see an increase in players, as people seek to find out more about how diseases spread and to understand the complexities of viral outbreaks," the statement said.
"Please remember that Plague Inc. is a game, not a scientific model and that the current coronavirus outbreak is a very real situation which is impacting a huge number of people. We would always recommend that players get their information directly from local and global health authorities," the company added, sharing a link to a World Health Organization's report on the coronavirus.