Reporting live from Gaza: Palestinian woman breaks the mold
Masri explains the repercussions of Israel's siege and Palestinian political divisions on Gaza
Being a female field reporter in the conservative society of Gaza is not an easy job. Hanan Masri, Al Arabiya News Channel's correspondent in the Palestinian city, has been doing it for more than 10 years.
Born in Jordan, she was raised in Syria, Lebanon and Tunisia.
Masri explains the repercussions of Israel's siege and Palestinian political divisions on Gaza, and why she refuses to leave the city, even though the thought crosses her mind "a thousand times a day."
Q. What is your background?
I was born and raised outside Gaza. When I returned in 1993, I immediately started working with Palestinian state TV as a news presenter and show host. Most of the programs I did were about humanitarian issues. I feel attracted to that aspect. Maybe the Palestinian reality also provoked that in me.
Q. You said female journalists face hardships in Palestine, especially in Gaza. Why so, and when did you discover this?
I discovered this after I went to Palestine, especially in Gaza with its preserved society. Despite how sweet they are, it was difficult for them to accept that kind of job. However, when you have a good support system from home and those around you, you can overcome the social stigma.
Q. Do people in Gaza still find difficulty accepting a female reporter, or did you just get used to it?
The situation is still the same, but I think I got used to it. It also depends on the area. If I go to some areas in the south, the children would immediately speak to me in English, not realizing that a Palestinian girl can go out unveiled with a crew of men and women and cover events.
It is an unfamiliar scene to them, and they would feel weird when I reply in Arabic and tell them I am Palestinian. But I make it a point to help them understand so they do not only have one image of the female role. Children need to understand that a woman can also do it.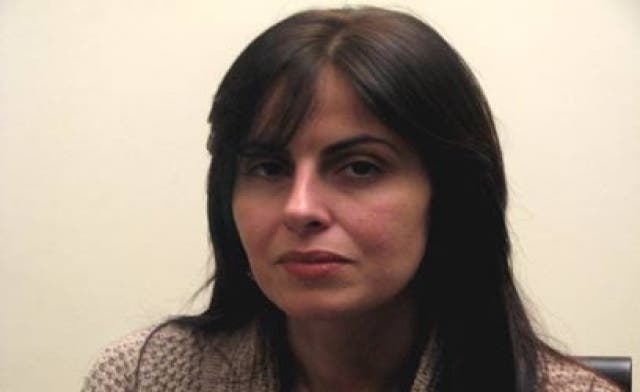 Q. Let us go back to the first program you hosted, "Sarkha" (Scream). You said you benefitted from it. How so?
It satisfied the humanitarian side in me. People in Palestine are living under unjust conditions because of the occupation. People are living in poverty and hard conditions in other Arab countries, but we are living under occupation, a reality that we cannot change. I used to get genuinely happy when I could make someone smile. I used to be really happy, for example, when we would provide medical care for a sick family, or education for children.
Q. You are attracted mostly to the humanitarian side. Why did you not choose to work for U.N. agencies or other humanitarian organizations?
While I am close to humanitarian issues, I cannot deny that politics and the economy drive all the other news. When it comes to politics, it can be a little irritating because most leaders would say one thing and do another. You know that already, but all you can do is nod and listen.
Most politicians speak to the media to enhance their image and party, but you have to deal with them no matter what, because they draw the roadmap for you and the rest of the people. The bottom line is I love journalism because I can better deliver a message through it. I do try to work with humanitarian organizations, whose work one cannot underestimate. It adds more credibility to you as a journalist.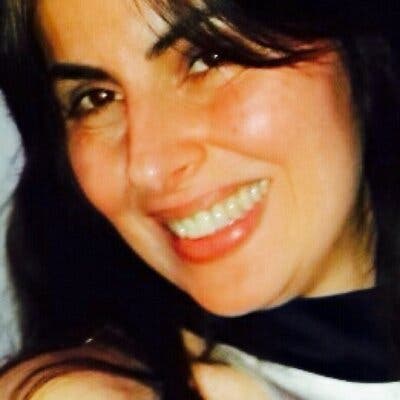 Q. Do you think of ever leaving Gaza given the hard conditions?
Sometimes I do. I think Gaza is one of the best places on earth. Although I am not originally from Gaza, anywhere in Palestine is my home. However, I am human, I have children, I have dreams. Living in Gaza is quite exhausting. The thought of leaving it comes to mind a thousand times a day, but it has its special magnet which attracts you, by its simplicity and the generosity of its people.
Gaza is a small city, everyone knows everyone, and they are very social. Because it has been constantly under siege and always under occupation, that has brought people closer together. When you think about leaving Gaza, it is like ripping your heart out.
However, anyone living the daily hardships in the Gaza Strip is always wondering when they will leave.
Politics weighs heavily on the people of Gaza. Palestinian division and its consequences have affected the people very heavily, even worse than the occupation. Melancholy bring Palestinians together. We were never used to this division.
Q. By political division, are you talking about Fatah and Hamas?
Yes. One is about resistance and the other is about negotiations, but neither are accomplishing anything. I do not see a successful agenda, and I do not understand the rivalry and all the bloodshed it has caused in Gaza. We are still dealing with the miserable consequences of this division. The youth in Gaza are gutted and frustrated. They have no dreams or goals, and they are broken from the inside.
When your daily concern is to get water, electricity, gas and other basic needs, and deal with Israel's closures, it ends up suffocating you. Poverty in Gaza has reached 70% of the population, unemployment has reached 35%, according to U.N. reports, so how do you expect them to resist?
When a father cannot even give his child a shekel for the fare to university, when a father runs away from his family because he cannot provide for them, how do you expect them to resist? The main dream for young men in Gaza is to emigrate, and you cannot blame them or even give them alternative solutions. You can only hear them.
However, you will be doing them a favor because most people in Gaza, including me, need psychiatrists. People are running away from reality and resorting to drugs, and there are statistics to prove that. In war, the main goal for people is to stay alive. Forget about goals and ambitions.
Q. Where do you find yourself in 10 years?
Sometimes I think I have had it, but a field reporter will always love the field, and staying close to the people and in touch with the politicians. There are other female field reporters working for websites, not necessarily for TV channels, so there are many examples of women trying to break that social stigma, and I get really happy when I see that.