Al Arabiya to host Islamic Finance panel discussion at IMF Spring Meetings
Leading Arab broadcaster's first-ever IMF televised debate will be held under the title: "Islamic Finance: Unlocking its Potential and Supporting Stability"
Dubai (April 15th) - Al Arabiya News Channel will host and broadcast a panel discussion focused on Islamic Finance at the Spring Meetings of the International Monetary Fund (IMF) in Washington DC.

This upcoming IMF panel discussion, as well as the extensive coverage of the Spring Meetings, aims to solidify Al Arabiya's position as the top rated source of Business News in the MENA region and further strengthen its International reputation and brand as a global agenda setter.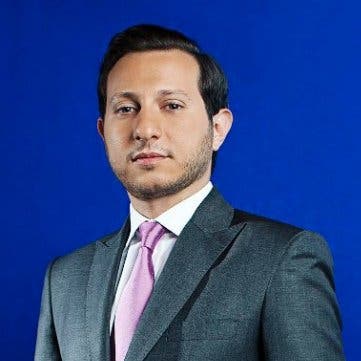 The discussion which is titled: "Islamic Finance: Unlocking its Potential and Supporting Stability," comes at an opportune timing, as Islamic Finance continues to rapidly grow, providing economies with opportunities on the one hand and introducing regulators with some challenges on the other.
This panel discussion has also been made part of The Official G20 Agenda of 2015, as the G20 promotes improving the Financing situation of SMEs and promoting infrastructure as an asset class. The Managing Director of the IMF Mme Christine Lagarde and the Deputy Prime Minister and Finance Minister of Turkey Mr. Ali Babacan have invited the G20 Ministers to attend the Panel discussion.
"There is a growing demand for policy advice on Islamic Finance related issues on the part of many IMF member countries." said Masood Ahmed, Director of the Middle East and Central Asia Department.
"This seminar, organized jointly with the G20 and broadcast and moderated by Al Arabiya, offers a great opportunity to showcase the IMF's ongoing work in this area and exchange views with key stakeholders. It is also a formidable curtain raiser for the high-level Islamic Finance conference that will take place in the fall."
For his part, Al Arabiya's General Manager Turki Aldakhil said that the channel is delighted to be working with the IMF.
"The Fund is one of the major global Institutions insuring financial stability and championing sound Economic policy reform, essential requirements to the emerging economies of our region," he added.
"Moreover, Islamic Finance is on the rise and provides an excellent tool to enhance financial inclusion and promote investments in our 'real' economies specially in this part of our world," concluded Aldakhil.
The Panel discussion "Islamic Finance: Unlocking its Potential and Supporting Stability" will be moderated by Naser El Tibi, Senior Producer and Presenter at Al Arabiya.