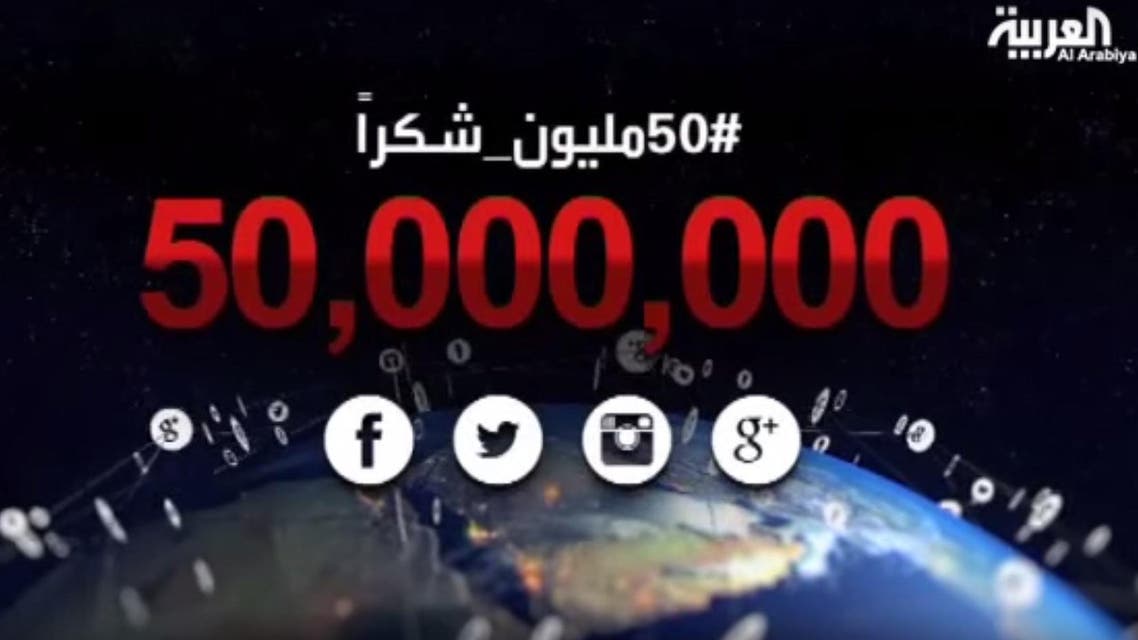 Al Arabiya surpasses 50 million social media followers
As of Thursday, Al Arabiya's social media accounts totalled 50 million followers across all platforms
Al Arabiya recently surpassed 50 million followers across all of their social media platforms.
Head of Social Media at Al Arabiya Sultan Batawi thanked all the online followers of the network during a Sabah Al Khair Al Arabiya, or Good Morning Al Arabiya, show.
"I would like to thank the whole team at our network who worked tirelessly in achieving this much reach on social media and we're hoping to reach the 100,000 million mark next," Batawi said.