From big labor back to the small screen
Al Arabiya's morning show presenter Mahira Abdel Aziz said she didn't want to conform to the clichés when she became pregnant
Life for an expectant mother is difficult at the best of times - everyone's an expert. Don't think it gets any easier just because you're a television presenter. But Al Arabiya's morning show presenter Mahira Abdel Aziz said she tries to brush off the interfering and the comments left by trolls and judgmental critics on social media.
Abdel Aziz said she didn't want to conform to the clichés when she became pregnant. As a committed career woman, she was eager to make sure her job did not fall by the wayside, working up to 14 hours a day up until one week before giving birth to her baby girl: Yasma.
"When people think of mothers, the first thing that comes to mind is, women with big bellies who don't exercise, you become like a second rate citizen for some reason. They make them like martyrs, theoretically that's nice, but not in the 21st Century, that just doesn't make sense. I couldn't believe there are still people who think you need to eat for two," she told Al Arabiya English.
Abdel Aziz said during her pregnancy there was a "honeymoon" period in the second trimester where she was full of energy, which helped while shooting the morning show, along with a bi-weekly segment on pregnancy, which she was heavily involved in producing.
The highly motivated presenter said overall colleagues and viewers were "supportive" and "excited" when the news broke she was expecting.
"Apparently pregnant women are quite popular, you get a lot of TLC from everyone around you," she explained. But despite her strong personality she admitted she was surprised by some of the more critical comments she read on social media.
"Obviously there were some negative comments. A month after I gave birth, a few people were making fun of the way I looked. You'll always have these rude comments, these people have nothing better to do."
She said she wanted to kill off the stereotypes of pregnant women, so she came up with the idea to create the segment "Pregnant, but" beautiful, healthy, athletic, stylish, and energetic – in which she documented her pregnancy.
During the segments, she covered beauty treatments for pregnant women, style tips on how to rock a baby bump, sports, and healthy diets. She even swam with dolphins.
She added: "A lot of women who were pregnant at the same time, sent me positive messages, thanking me for taking them through this journey."
It also helped overcome their fear she added.
"You always think pregnancy means you have to put your life on hold, but that's not true. Yes there will be sacrifices, yes your life will change. But it's still," she said.
"You have good and bad days… There is a life growing inside of you and sometimes it's normal, it's like having a 'bad hair day'. You didn't sleep well, you're cramping. Cramps were actually something no one mentioned. Most people talk about morning sickness and bloating. There are fun and not so fun changes. I was lucky, I had a really nice glow."
"It's Time"
Abdel Aziz told Al Arabiya English she knew she was in labor because of a "feeling", one week earlier than her due date, on December 21, 2016. She said she had an epidural as her contractions were painful from the outset.
"Kudos to every single mother and our grandmothers who didn't have an epidural, I don't know how they did it," she added.
She had a natural birth after 13 hours of labor, although there was a moment the medics considered a cesarean, when her baby's heart beat went low.
She said she didn't go through what she described as 'one of the clichés,' with the instant connection with her baby, but she discovered she wasn't alone.
"Later I realized after talking about it that a lot of woman feel the same way, but everyone is scared of admitting it, because they don't want to be seen as the unemotional mother," she explained.
"Yes there is love at first sight obviously, but it's not as corny as they make it out to be. I actually looked away while I was giving birth," she added.
New life
Abdel Aziz said motherhood is "exciting," but there are moments where you ask yourself: "is this really happening to me? Am I someone's mother?"
She advises future mothers to prepare and take prenatal classes four weeks prior to delivery - classes that teach you how to breastfeed and change diapers, which she said she "regrets" not taking because of lack of time.
She stressed the importance of having a strong support system to help you through the journey.
"I have a really good support system, but now there is someone else's needs that come before mine. So when I go back to the house after work, I make sure to spend time with my daughter regardless if I'm tired, since her bed time is at eight," she said.
She said the only major change in her life is scheduling, and becoming more "precise" with her time management.
Abdel Aziz said she took four months of maternity leave to establish a system for baby Yasma, and to make sure who ever helps her while she is away from home is trustworthy.
"I have quality time with Yasma rather than quantity time."
"I'm the kind of person who likes everything to be perfect, and I like to be prepared," she added.
She said in the past she did everything in regards to work and never said "no", but now she said she would rather be "selective".
"Having a baby will not stop me from pursuing what I want in my career," she added.
During her pregnancy, Abdel Aziz exercised up till two weeks before labor, and resumed exercise and a strict diet five weeks after stopping breast feeding. She said she plans to go four times a week, including cardio, boxing, squats, and two personal trainers.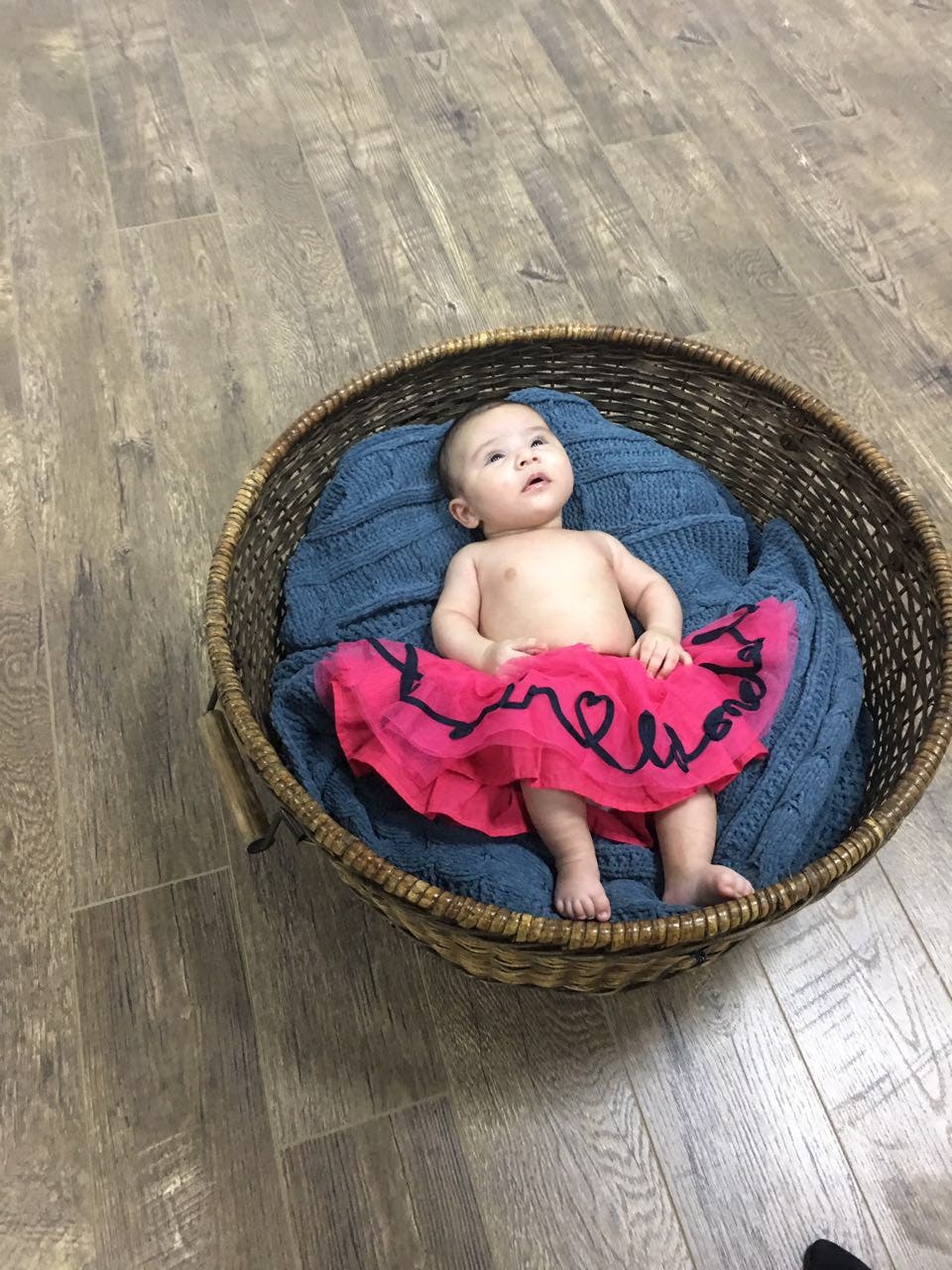 Words of wisdom from the new mummy
"Do whatever feels right to you, don't listen to me. I did whatever was right for me, every person is different, and everyone's need is different. Don't judge me, I'm not judging you. No one will love your baby more than you, not even your mother. Don't listen to anyone, if you feel something right just do it. You will never be a bad mother and you will never be a super mum," she said.