Al Arabiya turns into massive video wall for US vote
Al Arabiya will deploy its largest elections coverage using state-of-the-art technologies
Al Arabiya News Channel is preparing the most sophisticated, technical and visual coverage of the United States elections ever seen from an Arab news channel.
Headquartered in the Middle East Broadcast Channel's main building in Dubai, UAE, Al Arabiya plans on using the 30-meter-high building itself as a video wall, and the famous Media City lake will be transformed into a football stadium.
In addition, audience will follow the updates through the world's largest live interactive map projected on the lake, extending to 100,000 sq. ft.
Al Arabiya has partnered with a company to make use of the latest camera technologies in using the spider cameras normally used in live coverage in football stadiums.
"During the past elections, we made use of immersive graphics and live data but for the 2016 US Elections, we thought differently," says Al Arabiya's Senior Manager of on air graphics Fadi Radi.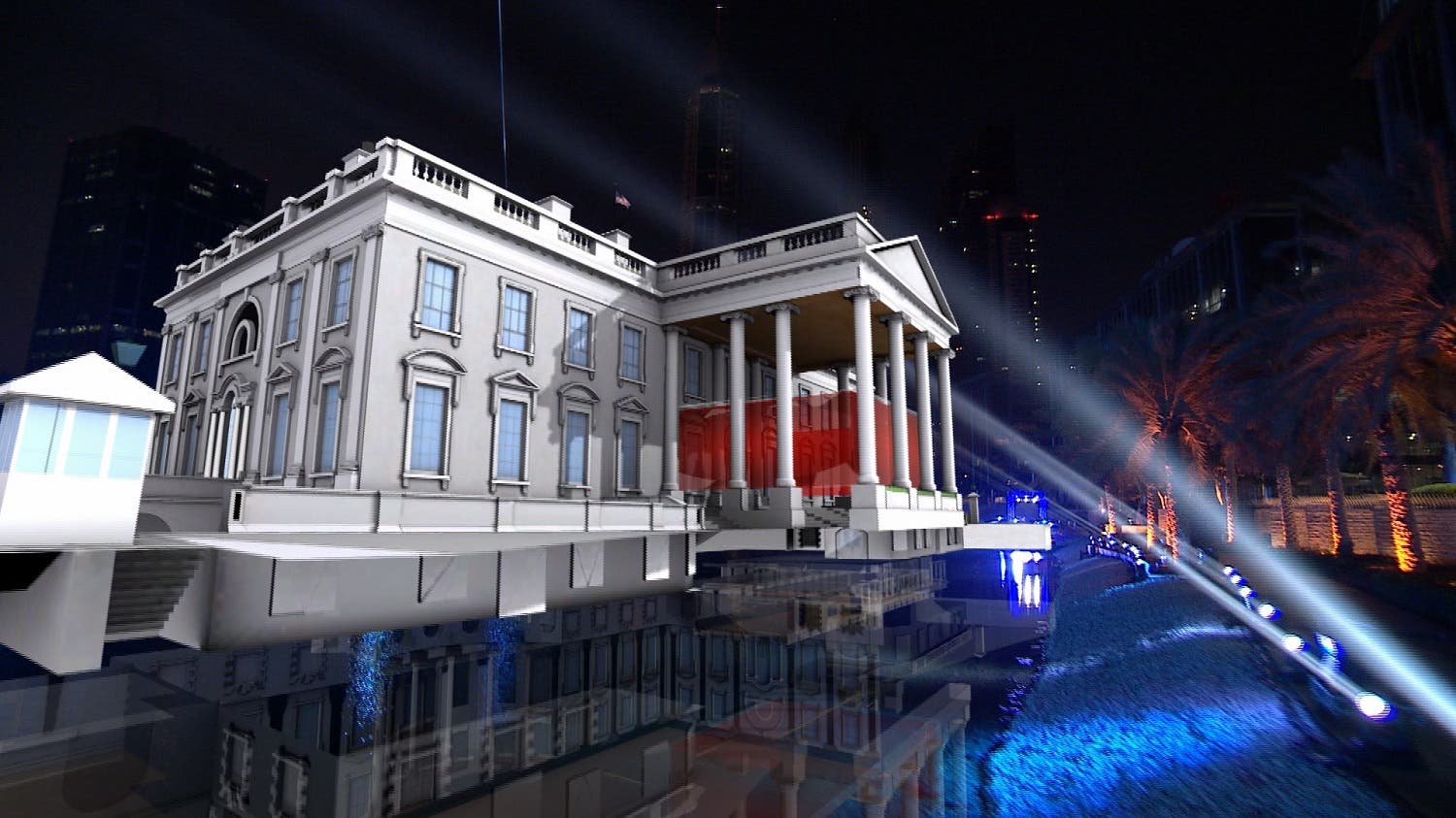 "There are new technologies these days that have opened new horizons for us and we've been planning on how to execute this plan since January he added.
Editorially, the man in charge of leading Al Arabiya's coverage on Nov. 8 is Senior Producer Mahmoud Rawashdeh. He says that the planning for this year's election started over 11 months ago as the newsroom looked at ways to tackle the coverage given the unprecedented choices of candidates.
"On the one hand we have a controversial candidate like Donald Trump and another contentious candidate in Secretary Hillary Clinton. Both are the most unpopular nominees to fight for the presidency in modern history," said Rawashdeh.
While other news stories like the battle for Mosul are still dominating the headlines, Rawashdeh says the Arab world is expecting to follow the elections to the core.
"This election is not only about Trump and Clinton as the congressmen US citizens vote for will obviously have an impact on Middle Eastern politics," he added.
That is why Al Arabiya will dedicate first-of-a-kind visual graphics of the Capitol Hill and the White House that will take the viewers into each institution and explain, visually, the inner workings of American democracy in a coverage that will rival giant sports games in stadium-like environment.