The editor of a prominent Dubai-based newspaper has called for Gulf countries to sell off their media assets, saying state ownership is detrimental to both credibility and profitability.
Abdul Hamid Ahmad, Editor-in-Chief of Gulf News, says state-owned media in the region deal in "propaganda", but believes such outlets could thrive after a part or full sale, or public share offering.
"There's no credibility when a newspaper is completely owned by the government," Ahmad told Al Arabiya.
"I encourage papers to be publicly owned and to raise funds… It doesn't mean that all the government papers are bad papers, but they are not profitable," he added.
Gulf News – which this year celebrates its 35th anniversary – is run by the privately owned Al Nisr Publishing. But many other newspapers, magazines and TV stations in the Gulf region are state-owned.
Reducing government holdings of media assets to zero or minority shares would be a formula "to build better papers, better media", Ahmad added.
Ahmad, who is a UAE national, joined Gulf News in 2001, having previously worked at the government-owned Arabic newspapers Al Ittihad and Al Bayan. The veteran journalist started his career in 1979 as a reporter at Al Azmina Al Arabia ('Arab Times') magazine, which was reportedly shut down by the government after just 18 months of publication.
Ahmad told Al Arabiya about the long history of Gulf News – and where the region's media industry is heading in the future.

Q&A with Abdul Hamid Ahmad, Editor-in-Chief of Gulf News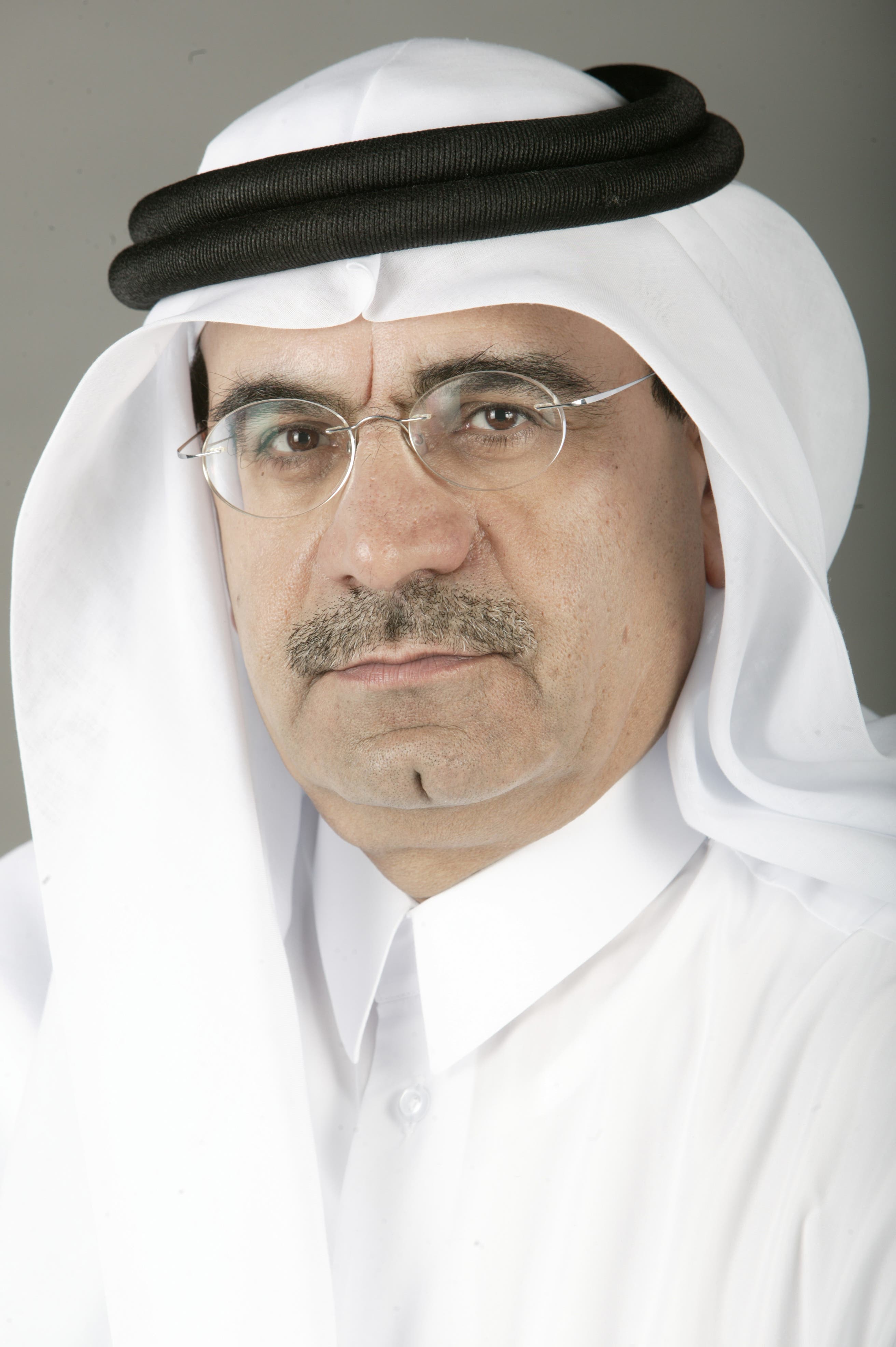 Q. Can the government-owned media in the Gulf region ever thrive?
Governments can have their own media, but they cannot compete. The government media will be propaganda, a platform for government announcements, achievements and activities. You can't be a platform for the government and the people at the same time. Who's your target, your reader? And who do you want to please? I don't say governments cannot own media; they can own shares in media [companies], but without influencing the decision-making. It's time not to control the media, even if you own it.

Q. So is it time for the government to reduce its holdings in the media?
I think so, yes. It would look better for the governments. The media might have more credibility. You will not find any media owned by governments [elsewhere] in the world… They don't own directly the newspapers, media or television.

Q. You're based in the UAE, where the local media law dates back to 1980. Is there any news on the proposed new law?
I think it has fallen from the agenda. That 1980 law is there, but nobody is following that law any more, it is nearly dead. Many changes have happened that made it irrelevant. Now, do we need a new law? I myself don't think so. After 40 years of the UAE federation, things are well-established. The government knows what it wants, the editors know what they want, what can and can't be run in the paper. What I noticed from my experience is that the government gets involved in our business less and less. A long time ago they were upset by this article or that, they'd call you. Now I don't feel it… now there is less government interference in our work.

Q: Why is that?
I think the government and officials like Sheikh Abdullah bin Zayed, UAE Foreign Minister… he understands it. You cannot censor papers; you cannot interfere in their work. If any mistake happens, it is up to the people – whether they are from government or just ordinary people – to take it up with the paper itself or to go to the courts. So I think we don't need a law for press any more. To regulate how to get the license for magazines or newspapers, that's different [and a law is required]. But not for the content.

Q. Gulf News turns 35 this year. What are they key milestones in its history?
When I joined Gulf News in 2001, I joined a newspaper with history, with traditions, with customs, with a reputation, with credibility… and that makes the job of any editor more difficult because you have to continue with these values of the company. Since I joined, I realized that this company has got leadership with vision. And the main philosophy is that you need to change. The idea of change and to keep changing is there in the spirit of this company. I think one of the secrets to survive is to change. Change based on vision, and where you want to go.

Q. Gulf News relaunched in 'Berliner' format (a thinner broadsheet size) in June last year. Tell us about that.
Gulf News has a number of firsts. They were the first to bring the tabloid [size] to the region. They were the first to introduce color to the papers – not one or two pages, the complete book. It was the first to bring glossy [paper]. And then we went Berliner. To take the paper into Berliner was really a huge step for the industry here because we don't have any papers here in the Middle East in the Berliner size. The printing presses the company bought were the first of their kind out of Europe. That was a huge step because it changed the habits of reading, for readers to get used to a thinner, smaller paper.

Q. The newspaper gets its circulation figures independently audited. How important is that?
It's very important. We challenged all the other newspapers here that you have to be transparent about your numbers, your circulation and distribution. All our publications – digital or print – are audited. This is very important for the industry here, because that will raise transparency.

Q. Some Arab media firms made promises to audit their publications, but never did. Has auditing in the region caught on?
I think in some places, yes, they are auditing – like in Saudi Arabia or Kuwait. But that's not enough. Auditing is very important for newspapers. But here it's not happening. [Some publishers] were lying about their numbers. If you are really distributing a certain amount of copies every day, then go ahead, audit. People know that they are lying.

Q. Does Gulf News make money?
Yes. It makes money from the print, mainly. Online [advertising] is growing, but it's growing slowing. And it will take a long time for online to make money.

Q. How important are classified ads to your revenues?
In 2006 or 2007, the high times, we had not less than 72 pages of classifieds every day. Most people come [to the UAE] to live or to work, so they need this kind of classifieds service, to look for apartments, to sell furniture, to buy whatever. That was a success, and until now it is a success.

Q. You still see people in your offices queuing to place classified ads. Does that happen anywhere else in the world in this internet age?
No, not any more. But some people don't use the new technology, so they like to come in person. That doesn't happen anywhere [else] now; it is declining, moving more online. But here in the UAE, with the high penetration of expats, not all of them have got computers, or mobiles.

Q. Will printed classified ads die out in the UAE?
No. It will be there for some time to come, say one decade, decades maybe. But for the classifieds, sooner or later we need to move online. It will move online gradually. It might take some time but it will.

Q. Do you intend to cut the print edition of Gulf News and go online-only?
Printed newspapers will remain for a long time in the UAE and in this region.
Abdul Hamid Ahmad
No, I don't think that's happening in the years to come. Gulf News and other papers will remain for a long time in the UAE and in this region. Though there are more people reading online, they are still in the habit and culture of reading the paper – reading something physical in your hand. It's similar to books – the book will never die. You have the Kindle and iPad, but books are still around and making big money.
So it's a long time until we see the disappearance of papers in the UAE and this region. But papers will change certainly, according to the challenges from the digital media. [They will] evolve, to give the reader something different. It's not enough to give news. You have to add value to that news by giving opinion, analysis, and explanation.