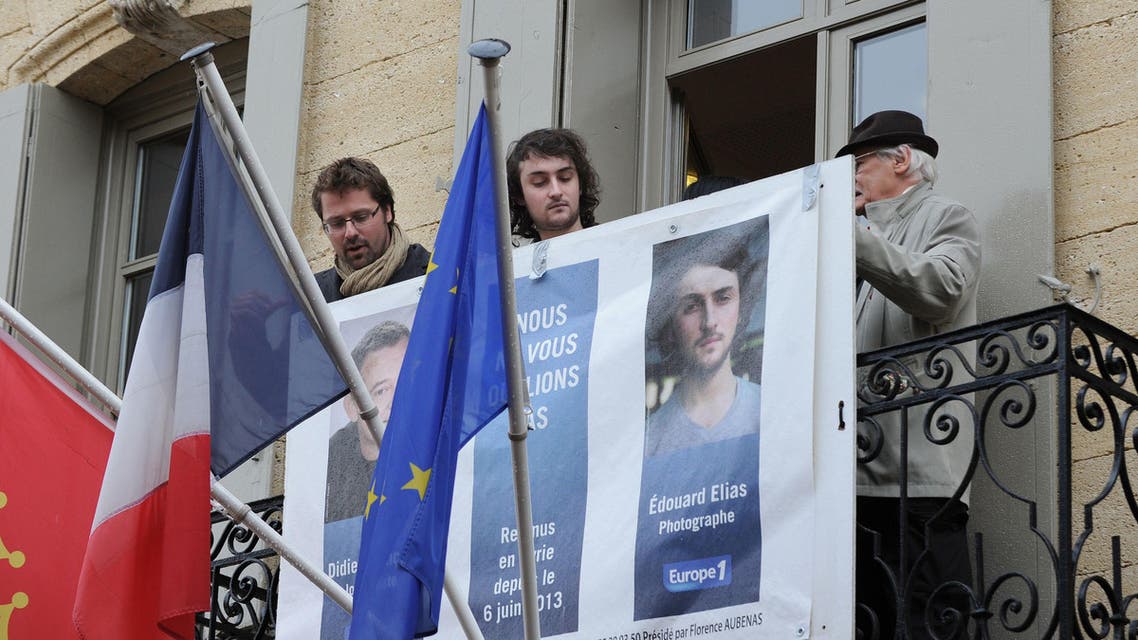 France denies it paid ransom for Syria reporters
A German magazine published a report that France paid 18 million dollars for the journalists' release
A French government spokesman denied on Sunday a report that it paid a ransom for the release a week ago of four French journalists held captive in Syria for more than 10 months.

Focus, a German magazine, published on its website a report that France paid 18 million dollars for their release, citing NATO sources in Brussels. The report said the ransom money was brought to Ankara by Defense Minister Jean-Yves Le Drian.

"The government categorically denies this report and reiterates France's position on the question of liberation of hostages which (foreign minister) Laurent Fabius recalled last Saturday," a defense ministry spokesman told Reuters.

"Remember also that (president Francois) Hollande has said it is a very important principle that hostage-takers should not be tempted to take others. Everything is done through negotiations and discussions."

The four journalists returned home to France on April 20, where they were met at an airbase by Hollande and by their families and friends.

French authorities have released few details of the liberation of Nicolas Henin, Pierre Torres, Edouard Elias and Didier Francois. But Turkey's Dogan News Agency reported that an unknown group transported the journalists to the southeastern border of Turkey, where they were discovered by Turkish soldiers.
Dogan said the journalists' captor was the rebel group Islamic State of Iraq and the Levant (ISIL).

Foreign Minister Laurent Fabius said at the time of their release France had not paid a ransom, but that discretion prevented him from providing many details about their captivity and liberation.

Last month, two Spanish journalists were freed after being held hostage in Syria since September by the ISIL rebel group.

The journalists said they had to endure mock executions and physical mistreatment while they were held. The men were kidnapped in June 2013 and held in a locked cellar near Aleppo, some of the time chained to each other.