Mideast media joins frenzy over Clooney engagement
Regional news outlets have a lot to say about actor's proposal to Beirut-born Amal Alamuddin
It was hard to avoid the news that George Clooney is engaged to Beirut-born lawyer Amal Alamuddin, given the media frenzy that has ensued over the last few days.
But in Baakline, Alamuddin's ancestral home in the Lebanese mountains, one reporter managed to find someone who was altogether unmoved by the upcoming nuptials.
"George Clooney? Who's that?", one blank-faced resident was quoted saying by AFP.
That must have been an exception, however, with the Arab – and particularly Lebanese – press alive with stories of the upcoming union.
The Lebanon-based An-Nahar daily, for example, published pictures of Amal's ancestral home in Baakline, and quizzed locals on their feelings towards the engagement.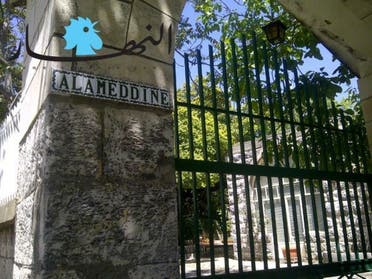 The engagement was the talk of the town in Baakline, An-Nahar reported, with some describing Clooney as the Chouf district's "new son in-law".
Yet few residents would have known Amal, whose family fled for Britain when the lawyer was aged just three.
Baakline is a home to a large community of the Druze sect, an offshoot of Islam.
One grandmother interviewed by An-Nahar was overjoyed about the upcoming union. "Is this Clooney a Druze?" she asked. Her joy was short-lived when she learned who Clooney is. "Are Druze men in short supply these days? God give her better luck?," she wondered.
Some Lebanese twitter users were more welcoming of the news. "Clooney engaged to a Lebanese woman is proof that we're the best," one wrote, with little in the way of modestly, on Twitter.
"Only a Lebanese woman could make a husband out of Clooney," added another, AFP reported.
Others turned to satire. "Clooney ditches Nespresso to become face of Cafe Najjar," quipped the satirical Pan Arabia Enquirer website, in reference to the actor's sponsorship allegiances.
Others, such as the Arab-American stand-up comedian Amer Zahr, had words of advice for Clooney.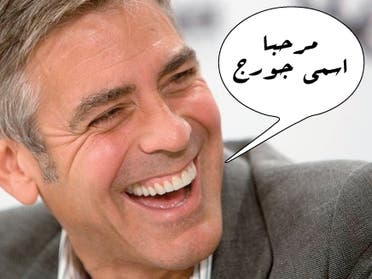 "It looks like you found the only Arab woman who wouldn't blab to the whole world that she is dating George Clooney. Lucky you," Zahr wrote in 'A letter to George Clooney from an Arab guy'.
"You are not currently an Arab, but you will become one soon enough. See, when one of our women marries a white guy, she doesn't become whiter. He becomes more like us," he added.