'How much does an Iraqi journalist cost? $20.83:' NYT correspondent
A New York Times correspondent reports witnessing bribery of Iraqi journalists
"How much does an Iraqi journalist cost? $20.83," New York Times reporter in Iraq Rod Nordland said over the weekend in a twitter post accompanied by pictures of Iraqi dinar banknotes reportedly being handed out to journalists by Prime Minister Nouri al-Maliki's army during a press conference.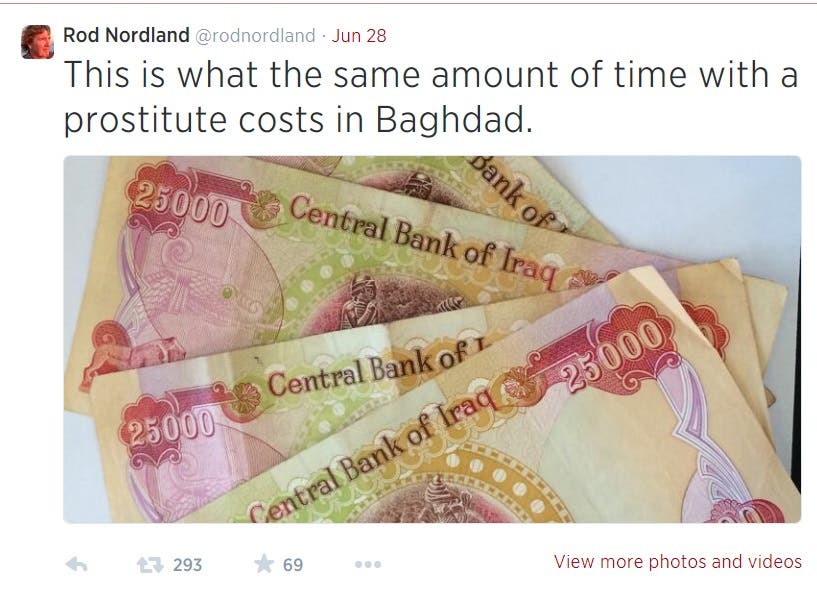 Iraqi Army spokesman General Qassim Atta "made history, took three questions," Nordland tweeted, before adding: "The mystery of Gen Atta's heavily attended presser solved: entire press corps bribed."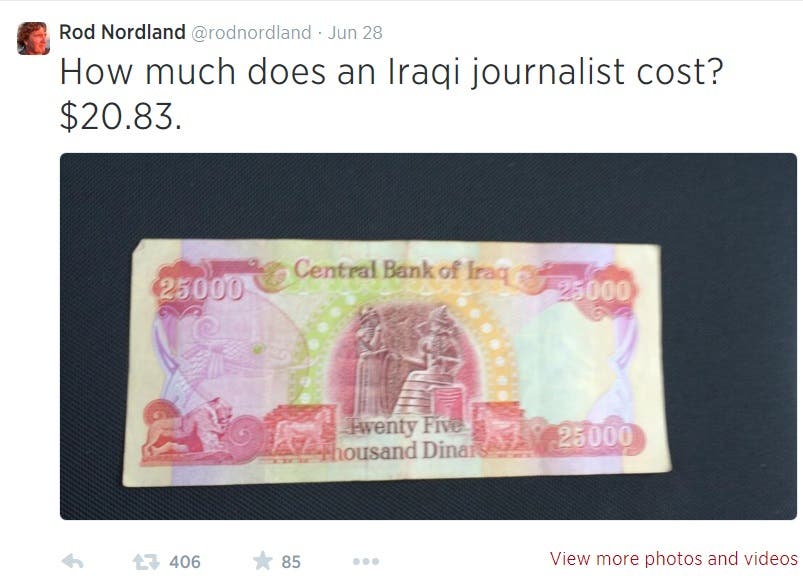 Nordland added that "75,000 Iraqi dinars, about $60, for the NYT, since there were three of us. 25,000 per journalist. No one seems to be refusing it."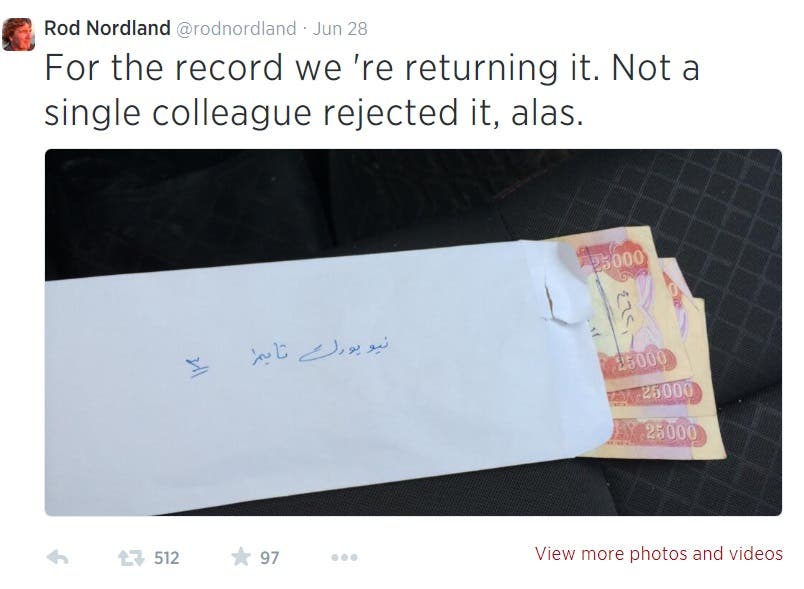 "Iraqi military bribe master in the press bus after Gen Atta's presser, and the payoff," Nordland said in a post which was accompanied by a photograph of what apparently shows members of the press on board a bus being handed out envelopes with the local currency.
"So it wasn't the lunch or the ringside seat at history, just the squalid little backhander," Nordland said in another tweet, which is accompanied by a photo showing an envelope with 75,000 dinars inside. "The New York Times" is written in Arabic on the back of the envelope.
"For the record we're returning it. Not a single colleague rejected it, alas," Nordland said in another post.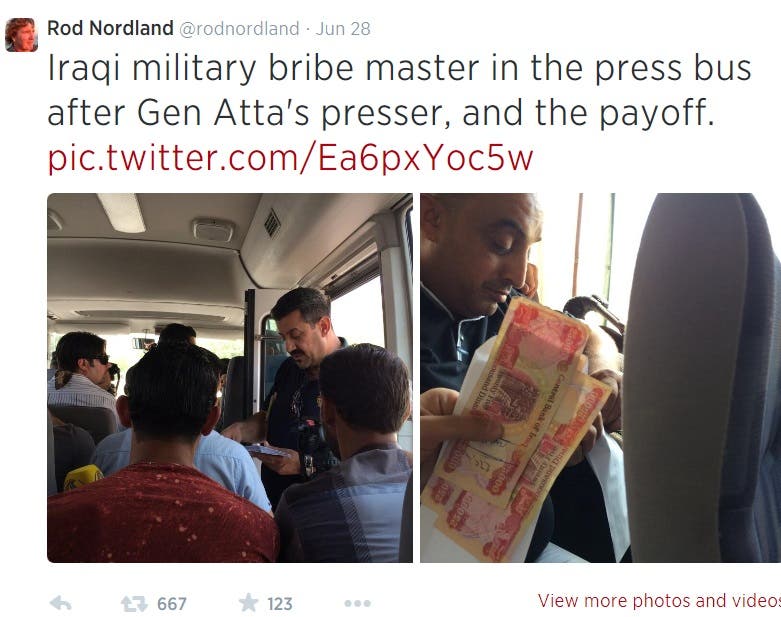 But subsequent Twitter comments appeared to have upset fellow Iraqi journalists.
"Even wh***s don't sell themselves this cheap in Iraq," Nordland tweeted.
"This is what the same amount of time with a prostitute costs in Baghdad," he added, in a post accompanied by a picture of four 25,000 dinars banknotes.
Iraqi journalist Youssef al-Tamimi was quoted by the daily news website elaph as saying: "Who can inform this stupid that he has to use the word 'some' before 'the Iraqi journalist.'"

Abbas al-Bayati, a member of parliament's defense and security committee, was quoted by elaph as saying that money was the "reward for every journalist who is covering the events."
Mordland later tweeted: "Many Iraqi journalists are honest and brave professionals who would not take bribes; my remarks were aimed at those who do."
"Most would not even bother to go to the sort of useless pressers where backhanders are passed out," he added.