NYT reporter apologizes to Iraq journalists over 'bribery' tweets
A number of tweets Nordland posted had sparked the controversy
A New York Times foreign correspondent apologized to Iraqi journalists after claiming that an Iraqi army official had made cash payments to members of the press, the Huffington Post reported on Sunday.
While standing by his allegations, which he shared with the world through several posts on Twitter, Rod Nordland apologized in a statement for the making such a generalization upon Iraqi journalists.
"I would like to apologize to any of you who felt my criticism of bribe-taking by some of your colleagues was intended as a blanket condemnation of all Iraqi journalists, it was not," he said in a statement scanned and posted on Twitter in both Arabic and English.
"My remarks were frequently mistranslated to suggest that," added Nordland.
In the statement, Nordland praised Iraqi journalists he worked with before, and continues to work with in the present day, saying that he "found most of them honest and above reproach, and would never have made any comment intended to include them in [his] criticism."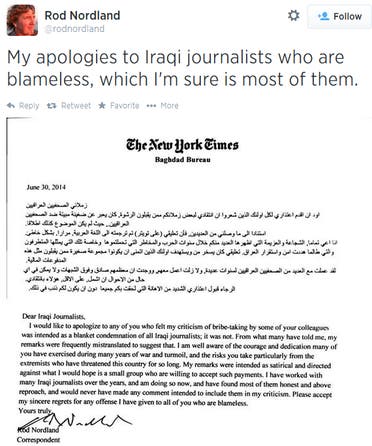 The controversy
Last Saturday, Nordland commented during a daily news conference with Iraqi army spokesman General Qassim Atta, on why journalists are not asking questions. His tweet received 95 retweets and 31 favorites.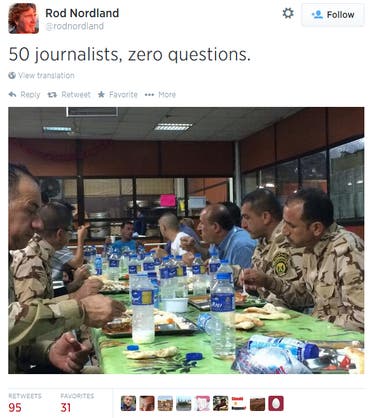 Shortly after, Nordland posted another tweet.
"The mystery of Gen Atta's heavily attended presser solved: entire press corps bribed." This one reached even further, receiving 491 retweets and 85 favorites.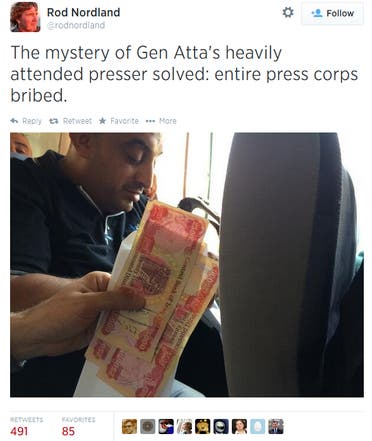 Similarly to other journalists, Norland and his team also received an envelope of cash.