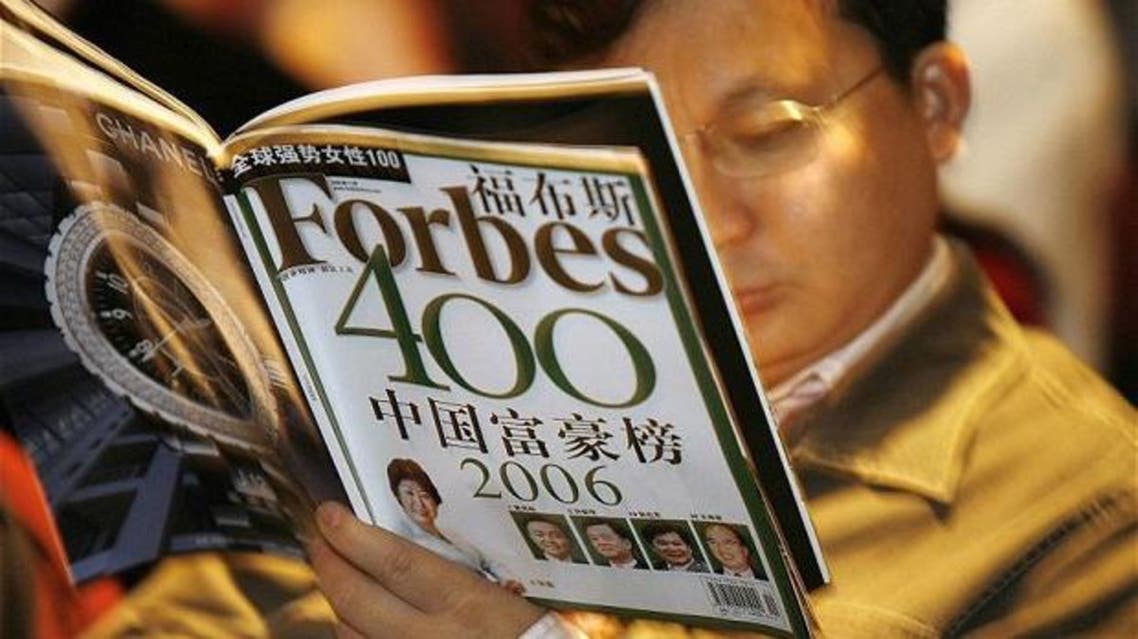 Forbes publisher sold to Asian investors
The Forbes family will retain "a significant ownership stake" in the company under the plan
The publisher of the U.S. business magazine Forbes said Friday a controlling stake in the group had been sold to a Hong Kong-based investment consortium.
Forbes Media will remain privately held and U.S.-based, but a majority stake is being sold to the newly formed Integrated Whale Media Investments, based in Hong Kong.
The Forbes family will retain "a significant ownership stake" in the company under the plan and will continue to participate in its operations.
Steve Forbes, grandson of the company's founder, will maintain his role as chairman and editor-in-chief under the plan, which brings new capital into the publishing group.
"This is a major milestone for the company and our family, and we're pleased to partner with a forward-looking investor group to further drive the evolution and growth of this exceptional company," Steve Forbes said in a statement.
"Our partners respect our brand and values, and support our longstanding mission of championing entrepreneurship and free market capitalism through quality, independent business journalism. The best evidence of their commitment to what we stand for is their insistence on the continued involvement of the Forbes family, the current management and our highly talented editorial team."
The group is led by Integrated Asset Management (Asia) Limited founded by Tak Cheung Yam.
Another investor, Wayne Hsieh, is the co-founder of Asustek Computer Inc., which makes the Asus brand of personal computers and electronics. He is based in Singapore.
The amount of the investment was not disclosed by Forbes, but the New York Times said it will be some $475 million.
Under the deal, Elevation Partners, which includes U2 singer Bono and which has had a minority stake in Forbes since 2006, will divest from the group.
The magazine, known for its rankings of wealthy Americans and global business leaders, was launched in 1917 by Scottish immigrant BC Forbes. It was run by his son Malcolm Forbes before being taken over by Steve Forbes, a onetime presidential candidate.
The magazine has some six million readers in the United States and international editions published in 21 languages, which brings the number of global readers to some 75 million.
The investor group "will provide capital, as well as financial and operational expertise, and intends to leverage its international relationships to strategically enlarge Forbes Media's reach on a global scale," according to the statement.
"The group supports Forbes Media's ongoing transformation into a global media, branding and technology company."
According to the statement, Forbes Media "is profitable and, in 2013, achieved its best financial performance in the last six years."
The move comes amid turmoil in the print journalism segment, following the spinoff of Time Inc. -- which publishes Forbes rival Fortune -- by conglomerate Time Warner.