Saudi newspaper accuses The Independent of theft and mistranslation
The British newspaper had reported that the tomb of the Prophet Mohammad in the holy city of Madinah could be "destroyed" and the Prophet's remains removed
The Deputy Editor-in-Chief of a Saudi Arabian newspaper has accused Britain's The Independent of "theft," claiming they have "robbed" one of their journalists of his efforts.
The Independent reported on Monday that the tomb of the Prophet Mohammad in the holy city of Madinah could be "destroyed" and the Prophet's remains removed to an anonymous grave.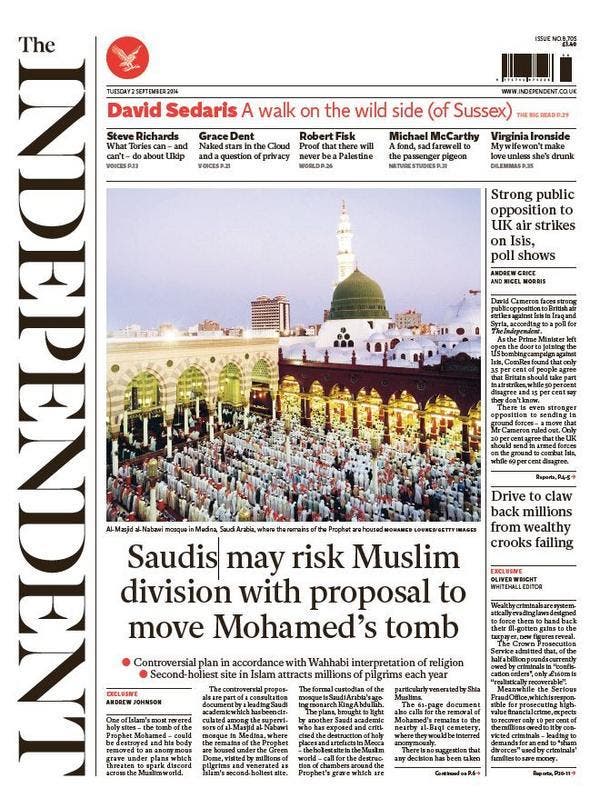 But in an editorial on Wednesday, Mowafaq al-Nowaysar – Deputy Editor in Chief of Saudi Arabia's "Makkah" Newspaper said that The Independent "fell in the trap of misunderstandings after it mistranslated" an Arabic article that was posted in Makkah Newspaper on Aug. 25.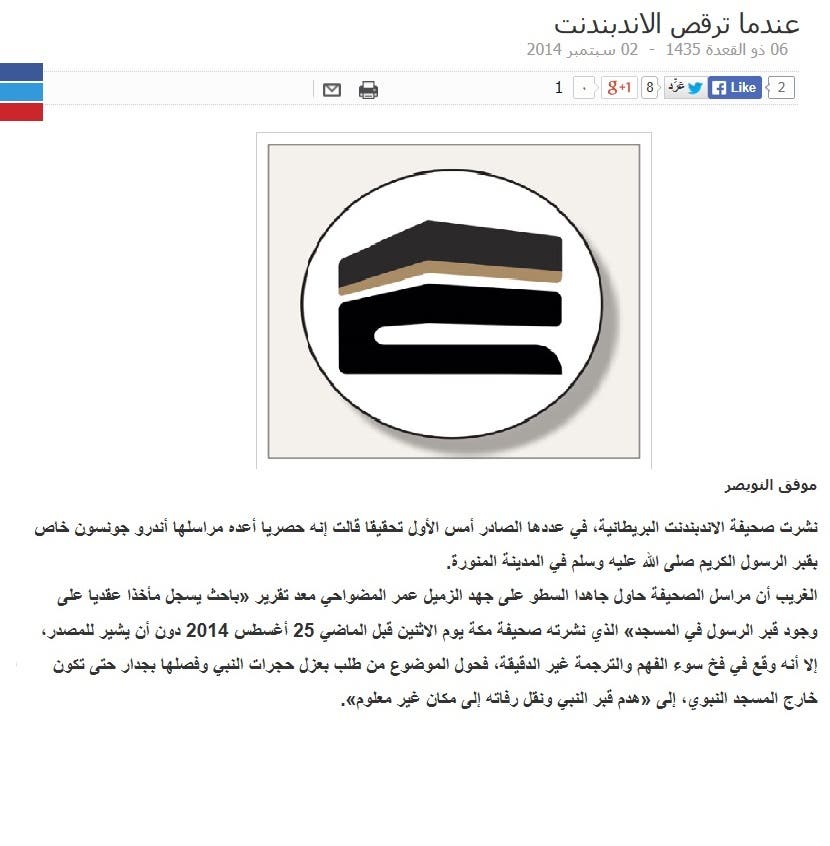 The article states that there are calls for the Prophet's tomb to be "isolated," not destroyed, explained Nowaysar, who also accused The Independent of previously stealing content from his newspaper.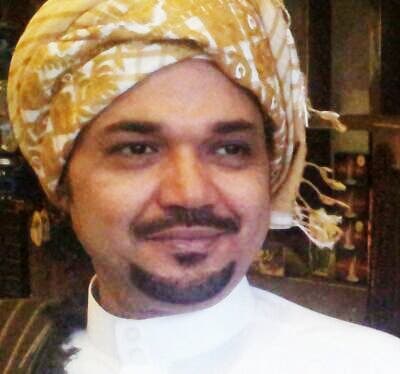 Speaking to Al Arabiya News on Wednesday, Omar al-Mudhwahi, the Saudi journalist who wrote the Makkah newspaper report said: "If they insist on stealing my work, at least they should allow me to provide them with an accurate translation … I would be glad to".
"I had initially written about the proposal after reading a study by Saudi academic Dr. Ali bin Abdulaziz al-Shabal in a publication published on behalf of the General Presidency of the Two Holy mosques."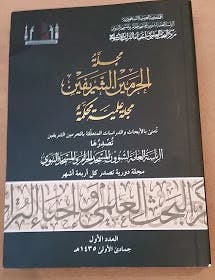 In response to the allegations of "theft," Deputy Managing Editor at The Independent, Will Gore, told Al Arabiya News on Wednesday they were "not aware of Makkah's report" a week earlier.
"The information for our article was brought to our attention by the Saudi academic Dr. Irfan al-Alawi, who had read directly the work of Dr. Ali bin Abdulaziz al-Shabal and was concerned by its content. This follows on from previous Independent articles over recent years about the approach of the Saudi authorities to historical sites in Makkah and Madinah," Gore said.
The Independent is claiming the story as an exclusive, and many British news sites carrying the news have credited the paper as breaking the story.
The Independent story also didn't include any confirmation or comment from any Saudi officials. For its part, Al Arabiya has obtained a comment from government sources which confirmed that the whole issue isn't more than a "proposal by an academic which was published in a specialized magazine and is not a government decision."