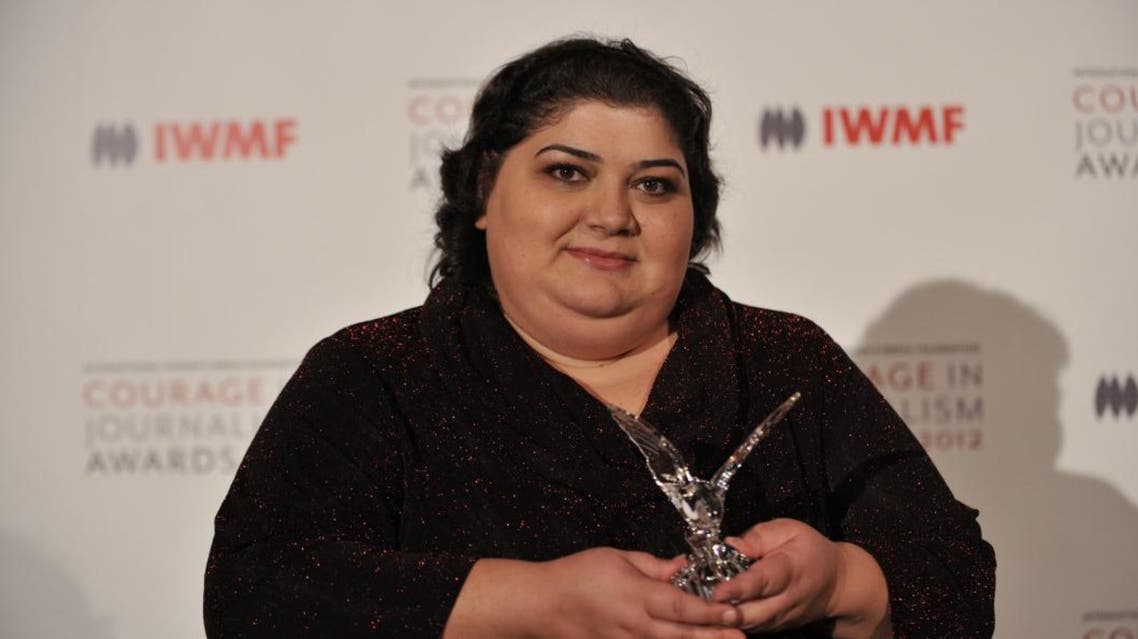 Prominent Azerbaijani journalist barred from leaving country
Khadija Ismayilova has won several awards for her work exposing corruption among officials in Azerbaijan
A prominent Azerbaijani journalist said Monday that authorities in the tightly-controlled ex-Soviet state had banned her from leaving the country in a bid to stop her high-profile reporting.

"I am barred from leaving the country without any legal grounds whatsoever," Khadija Ismayilova, who has won several awards for her work exposing corruption among officials in the energy-rich Caspian Sea nation, told AFP.

Ismayilova said that she feared imminent arrest after being barred on Saturday from catching a flight to Prague, where she had been due to attend an international conference.

Ismayilova, who has repeatedly claimed she is being harassed over her anti-graft campaigning, slammed the move as "illegal and aimed at silencing" her.

A spokesman for the Azerbaijani prosecutor general's office told AFP that it had "prohibited Ismayilova from leaving the country as she is a witness into a criminal case and must testify."

In 2012 Ismayilova said she was the victim of blackmail, after a covertly-filmed video with sex scenes purportedly involving her was posted on the Internet.

Rights groups said the footage was released by supporters of strongman President Ilham Aliyev in retaliation for Ismayilova's work exposing his daughters' alleged business interests.

In a leaked diplomatic cable from 2009 published by Wikileaks, Aliyev is said to have described Ismayilova as an "enemy of the government" and asked the American ambassador to Baku to intervene to get her dismissed by US-funded Radio Liberty.

Dissent in Azerbaijan is often met with a tough government response. Rights groups say the government has been clamping down on opponents since Aliyev's election to a third term last year.

Aliyev, 52, came to power in 2003 following a controversial election. He took over from his father Heydar Aliyev, a former KGB officer and communist-era leader who had ruled newly independent Azerbaijan with iron fist since 1993.