French author 'suspends promotion' of Islam book after Paris massacre
Michel Houellebecq was on the cover of Charlie Hebdo, published the day of the attack
It was widely hailed as one of the most awaited books of 2015 in France, but after the massacre that was orchestrated in Paris this week, a book which imagines an Islam-dominated France did not stay long on the shelves.
"Soumission" or Submission, in which the author imagines a France in 2022 under Muslim rule, was suspended 48 hours after its release, French media reported.
On Friday, controversial author Michel Houellebecq announced the suspension of the promotion of his new novel after this week's massacre at satirical weekly Charlie Hebdo's office.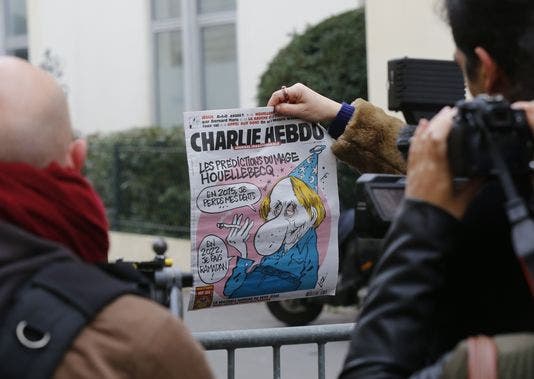 The controversial novel was released Wednesday, the same day of the attack.
Following the massacre, a police guard has been placed on duty at Houellebecq's French publisher Flammarion and all the staff was sent home, according to France's Le Monde.
The cover of Charlie Hebdo, published the day of the attack, showed a caricature of Houellebecq and included several pages dedicated to the book.