Press 'cover up' as The Sun turns page on Page 3
After 45 years of publishing images of topless models, the British tabloid is said to have 'quietly dropped' controversial feature
Two actresses are pictured running along a Dubai beach on Page Three of today's edition of The Sun – but unlike many others before them, their bikinis very much in place.
The Rupert Murdoch-owned British tabloid has printed images of topless models almost daily for the past 45 years – attracting both readers, and intense criticism from campaigners.
But this long tradition – or sexist anachronism, depending on your viewpoint – has finally come to a close, according to press reports.
The Times – which, like The Sun, is owned by Murdoch's News UK – reported that Page Three has been "quietly" dropped, with Friday's topless pin-up being the last.
Campaign groups – the most prominent of which had called for a voluntary stop to Page Three, rather than an outright ban – cautiously welcomed the news.
No More Page 3, which recently said a petition to stop The Sun's publication of topless images had gathered more than 217,000 signatures, said it could be "truly historic news and a great day for people power."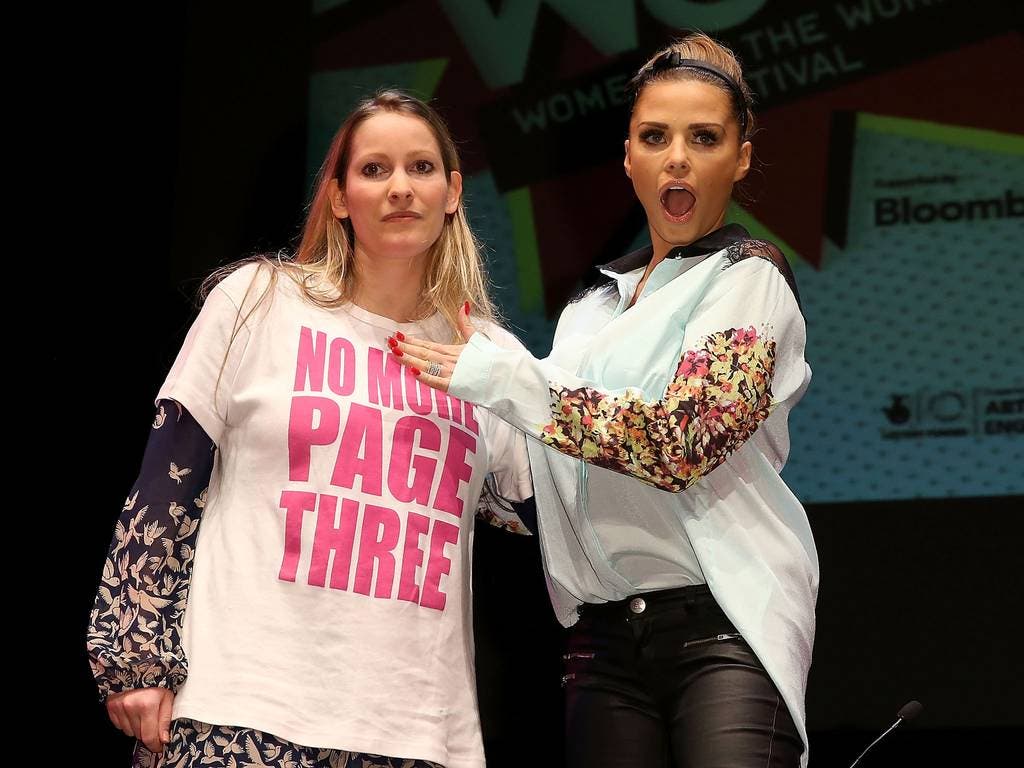 The group added on it Facebook page: "We don't know the details for sure and there's [still] lots to be done... But this could be a huge step for challenging media sexism."
Despite such claims, others leapt to the defence of Page Three. Model Jodie March, who has appeared topless in The Sun several times, has led the calls to keep the feature alive.
The model pointed to other issues she said were more important to address – such as female genital mutilation (FGM).
"Don't understand these women trying to ban all page 3… Why don't they fight for something that would actually HELP women? #FGM," she wrote on Twitter.

'Speculation'
According to The Times report, Rupert Murdoch himself "is understood to have signed off on the change of policy" regarding Page Three.
Yet Dylan Sharpe, the head of PR at The Sun, on Tuesday refused to confirm whether Page Three had indeed been scrapped. He said The Times report was "pure speculation," playing down the significance of the fact that both newspapers are owned by same proprietor.
"Just because we work in the same building doesn't mean they know about the long-term strategy of The Sun," Sharpe told Al Arabiya News.
Sharpe's comments follow a humorous, but ambiguous, message he posted on Twitter on Monday night: "Page 3 will be in The Sun tomorrow in the same place it's always been – between page 2 and page 4," he wrote.

'An embarrassment'
Despite The Sun's refusal to confirm or deny reports that Page Three has been scrapped, such a move would be in line with the publisher's current thinking, said one commentator.
News UK was formerly known as News International, which was hit hard by a scandal in which several of its journalists were caught 'hacking' the voicemail messages of various celebrities and public figures.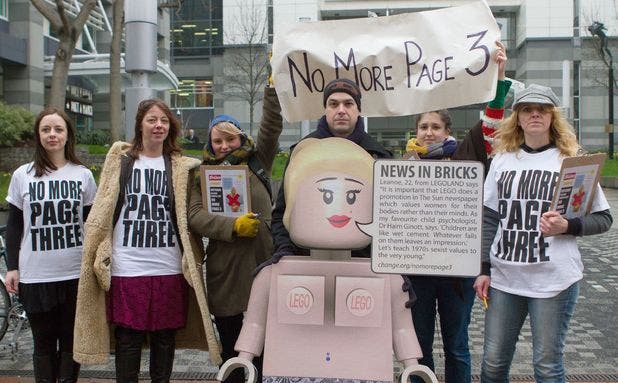 Dominic Ponsford, editor of the UK-based media publication Press Gazette, said the company had been working hard to fix its image in the wake of the scandal – and a move to scrap Page Three could be seen in that light.
"It's become a very different company, ethically squeaky clean, and is trying to be very open," he said.
"Page Three has been an embarrassment to certain people," he added.
There have been rumblings that Page Three could be scrapped for more than a decade. Such speculation was fuelled by a tweet by Rupert Murdoch last September, in which the media mogul described Page Three as "old fashioned."
But Ponsford said the apparent reluctance to scrap Page Three in the past could be down to one simple fact: Readers like it. "It's very difficult for the editor to do something that may hit sales," he said.

'Extremely offensive'
Yet David Holmes, lecturer in journalism at the University of Sheffield, said many Brits find Page Three "extremely offensive."
While there is a place for the publication of such images, the opening pages of a national newspaper is probably not it, the academic added.
"Many people [view] it as exploiting women and perpetrating attitudes towards women that many people found offensive," Holmes said.
Yet the debate about Page Three is not about press freedom – but rather about whether newspapers are wise to publish such images, Holmes added.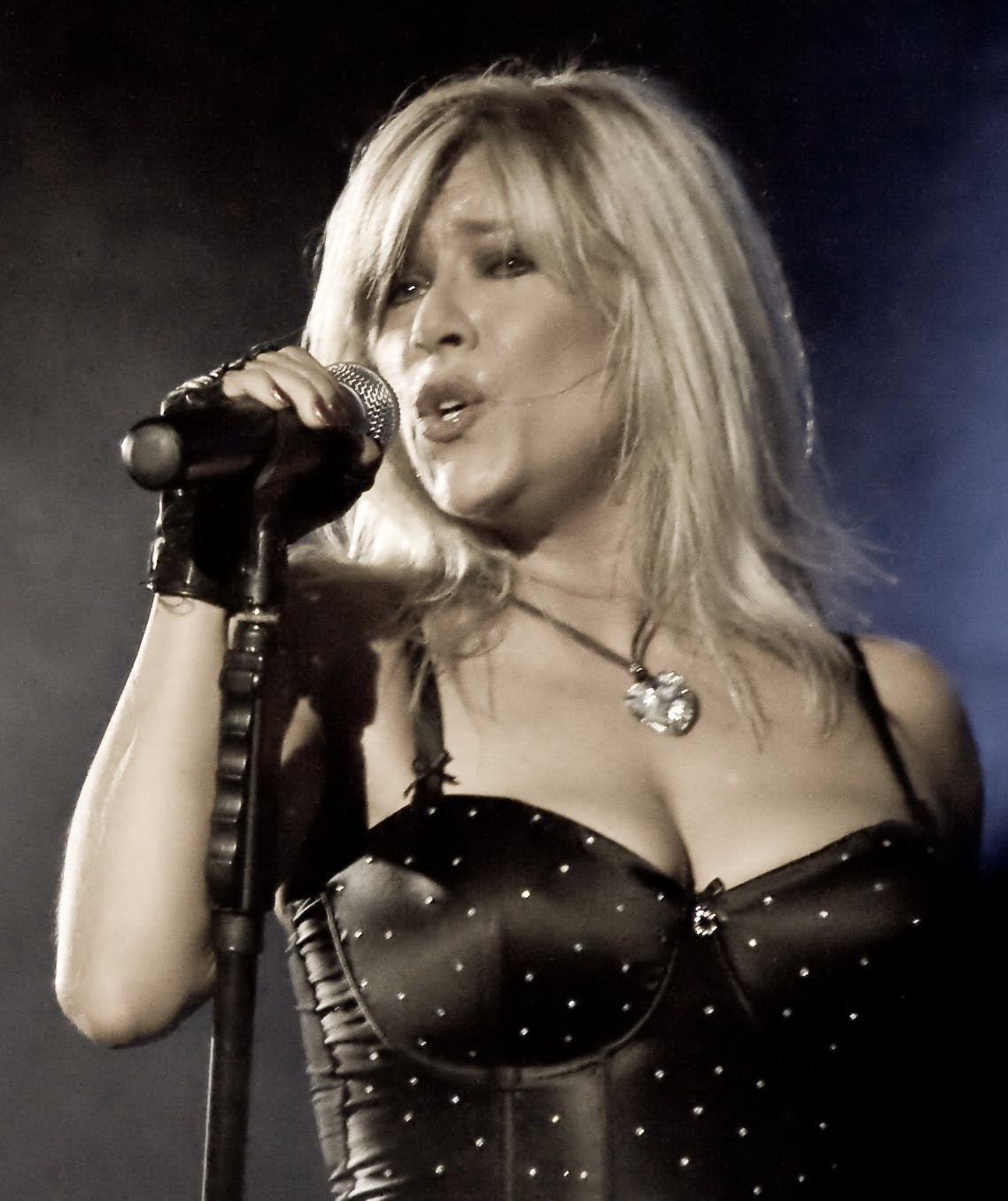 "Nobody is questioning their right to do it. A newspaper is free to publish images like that. It's more a question of whether it is an intelligent choice to do so," he said.
Media commentator Roy Greenslade, writing in The Guardian, also said that Page Three issue is "not about a constraint on press freedom."
Long tradition
The first Page Three 'girl' was Stephanie Rahn, who was pictured topless in The Sun in November 1970. Other Page Three models include Samantha Fox, who first posed for the newspaper when she was aged just 16, and Jordan, the British model whose real name is Katie Price.
Despite an apparent move to scrap the printed version of Page Three, The Sun will still published topless images of women on its website, which users must pay to access, according to The Times.
And as today's edition illustrates, the newspaper is not holding back in publishing images of scantily clad women – nor in the way it refers to them.
The early edition of Tuesday's newspaper, which carried image of bikini-clad actors Jennifer Metcalfe and Gemma Merna on a Dubai beach, referred to the women as 'babes.'