Muhammad Ali backs call for reporter's release from Iran
While no official explanation has ever been given to explain his arrest, Iranian authorities have apparently hinted at espionage
Boxing legend Muhammad Ali has thrown his weight behind the call for Iran to release Washington Post reporter Jason Rezaian, who has been detained since July 2014, The Huffington Post has reported.
In a statement released by the National Press Club, Ali described Rezaian – who holds dual U.S. and Iranian citizenship - as a "man of peace and great faith, a man whose dedication and respect for the Iranian people is evident in his work."
Rezaian was working in Iran, where he had been based since 2008. He joined the Washington Post in 2012 as the Tehran correspondent.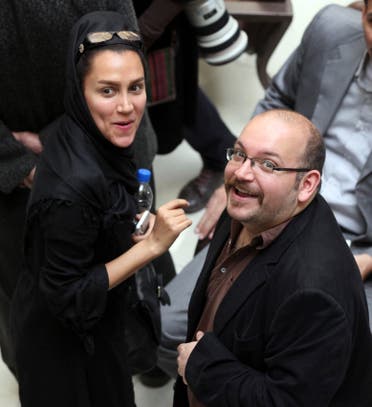 But he and his wife Yeganch Salehi were arrested on July 22 for undisclosed reasons – his wife, who is also a journalist, was later released on bail in October.
While no official explanation has ever been given to explain his arrest, Iranian authorities have apparently hinted at espionage.
On the night of the raid on Rezaian's home, security forces apparently took laptops, books and notes. In a separate raid the same evening, an American female photojournalist and her husband were also arrested, but were later released.
At the time of the arrests Gholam Hossein Esmaili said"The security forces have the whole country under surveillance and control the activities of enemies. They will not permit our country to become a land where our enemies and their agents carry out their activities."
Ali said in his statement that it is his "great hope" that Iran will end Rezaian's "prolonged detention" and "provide him with access to all his legal options."
The world famous former boxer ended his appeal stating: "I support his family, friends and colleagues in their efforts to obtain his release."