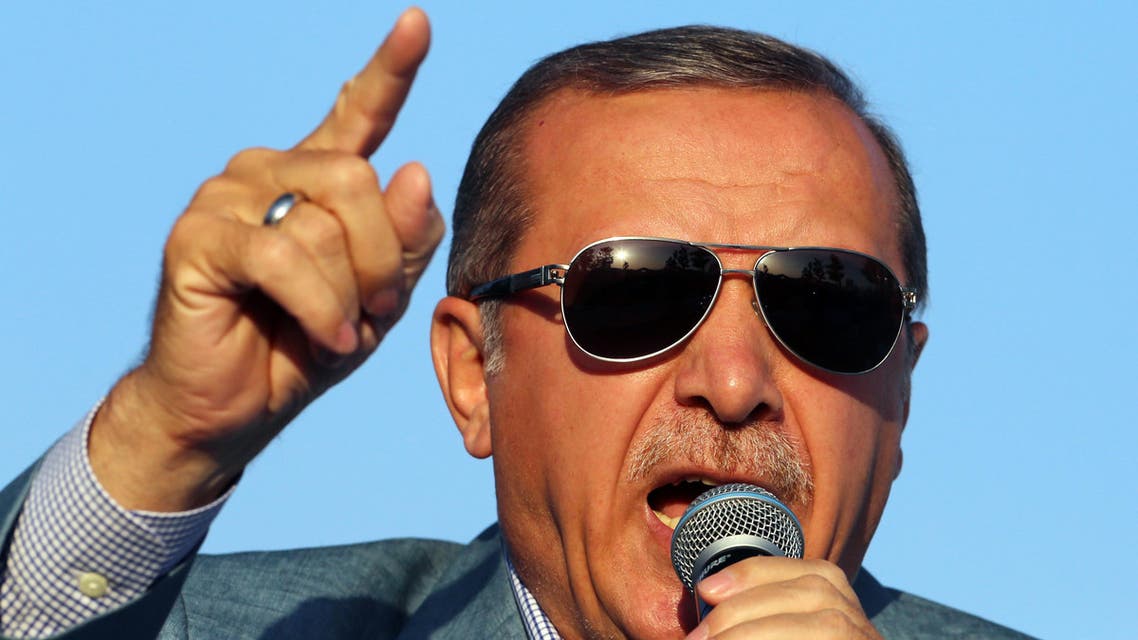 Media group to Turkey's Erdogan: Stop 'bullying' journalists
A newspaper and its editor for publishing images of alleged arms-smuggling to Syria
Turkish President Recep Tayyip Erdogan on Tuesday filed a legal complaint against a newspaper and its editor for publishing images of alleged arms-smuggling to Syria, despite criticism from a media freedom group who called on him to stop "bullying" journalists.
The state-run Anadolu Agency said Erdogan filed a complaint with the Ankara chief prosecutor's office, accusing Cumhuriyet newspaper and its chief editor, Can Dundar, of publishing "images and information contrary to the truth" and "obtaining and disseminating secret information." The move could lead to Dundar's prosecution.
Last week, the paper published images from January 2014 when local authorities searched Syria-bound trucks, touching off a standoff with Turkish intelligence officials. Cumhuriyet said the images were proof that Turkey was smuggling weapons and ammunition to rebels in Syria - a claim the government rejects.
Erdogan on Sunday accused Dundar of espionage. He said Dundar would "pay a high price" for publishing the image and that he would "not let him go," prompting condemnation by the New York-based Committee to Protect Journalists and the Paris-based Reporters Without Borders.
The CPJ said late Monday: "We call on (Erdogan) to stop bullying journalists and news outlets such as Can Dundar and Cumhuriyet just because he doesn't like what they report."