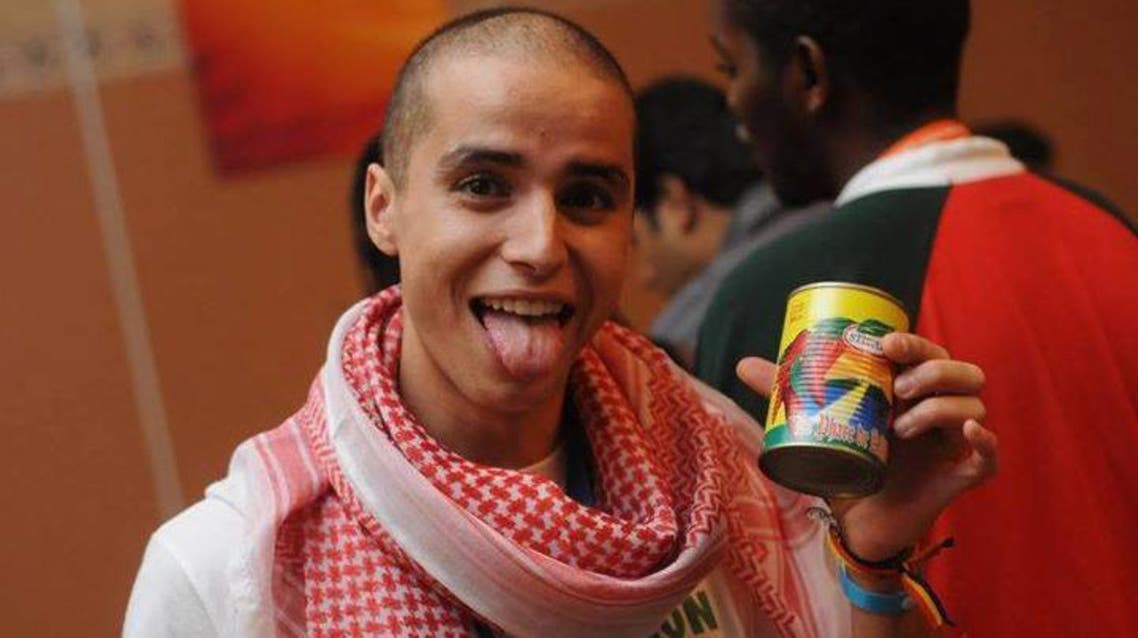 Death of Tunisian activist in Algeria leaves unanswered questions
A Facebook page, 'Who killed Houssem Saidi?', had been set up after his news about his death was broken on social media
The mysterious death of a Tunisian activist in the Algerian capital Algiers last week has sparked controversy in Tunisia - as reports differed on whether the death was an assassination or suicide.
On July 16, Houssem Mohammed Saidi, who has been working as a fixer for foreign media outlets, was found under a bridge in the center of the Algerian capital, where he appears to have fallen, but died as he was being rushed to hospital, according to local reports.
A Facebook page, Who killed Houssem Saidi?, was created when news of his death broke on social media. The page had gained almost 10,000 followers at the time of writing this article.
Saidi, who was allegedly assisting with a project on "intelligence work," fled from Tunisia to neighboring Algeria after receiving death threats, a relative told MosaiqueFM on Monday.
The fixer had previously informed his family that he had been receiving threatening calls. But it was only when he found a death note at his house two months ago that he realized he was in danger, said the relative.
"Ok! I received a letter under my apartment in Hammamet, this is really serious... not a joke! I think it's a threat note," wrote Saidi in a Facebook post on May 29.
It read:
'Conspiracy Theory:
Your time of hints have ended
the people you have offended
have had your calls recorded
and had your trip intended
your glass and finger prints

Your smile and wit in vain
there is no need for hate
or how to change your fate
next, a miserable fame!' "

According to the relative, Mohammed Amine Hajjem, Saidi informed the interior ministry and asked for protection on June 3 and again on June 4, but was "not taken seriously" and was not "listened" to.
On June 8, Saidi decided to leave the country to Algeria "to protect himself and his family," said Hajjem during the radio program the "Midi Show".
Describing Saidi, who is also former president of Tunisian chapter of the international student non-profit organization AISEC, as "friendly and fun," Hajjem noted that the fixer was an extremely private person who did not share information about his work and personal life.
In his last call, Saidi told his mother he was scared for the family, according to Hajem, who noted that the fixer had been communicating via his hotel and public phones.
Hajjem added that Saidi only informed his family about the reason behind his trip after he had already left.
"We believe Houssem had been assassinated," said Hajjem, revealing that the Algerian authorities were not able to find Saidi's laptop or work documents.
'Suicide'
Initially breaking on social media on July 16, the ministry of foreign of affairs announced two days later that it was working with Algerian authorities to launch an investigation into the death of Saidi.
Mokhtar Chaouachi, the ministry's spokesman, told the radio station Shems FM that Saidi's death could be a suicide case, citing preliminary information from the Algerian authorities and claiming the father of the deceased had informed the Tunisian embassy that his son "was in a difficult psychological state."
Saidi's family rejected the ministry's claim and denied the father of the deceased had said that.
"In the name of the family and Houssem's father, I confirm that Houssem did not suffer from any psychological problems. Houssem's father did not make such a claim," Hajjem told Shems FM in response to the ministry's statement.
"Those claims have really hurt our family," he said on the "Midi Show."
"It's shameful for the ministry spokesman to say such things," said Hajjem adding that the Algerian authorities had never said it was a suicide case.
"The official Algerian investigation was only launched on Sunday [July 19]…A person fell off of a bridge and died on his way to the [hospital], this is the only information we received. We, his family, informed the foreign ministry. So, I don't know where such allegations came from," explained Hajjem.
"We are tired of the rumors and the politicization of the affair… Houssem had always been apolitical and did not like any of the political parties," he added.
"None of this will return Houssem," said Hajjem. He then urged the government to "investigate" and take those who ask for protection "seriously".
The syndicate for Tunisian journalists (SNJT) has not yet issued an official statement about the death of the fixer.
But Soukayna Abd Samad, a member of the SNJT's executive board, told Al Arabiya News that the syndicate denounced the death of a Tunisian citizen in foreign land and urged both Tunisian and Algerian authorities to reveal the truth behind this "sudden death."
"For us, he is not a journalist. He doesn't have the press card…We have no idea why he has gone [to Algeria] and what's behind it."
"But before all of that, he is a Tunisian citizen. And we denounce the mysterious death of this Tunisian citizen on Algerian territories," said Abd Samad, adding that the board would be meeting to discuss releasing an official statement.
This is not the first time where there has been an unexplained incident involving Tunisian journalists abroad. The country has been investigating the disappearance of two Tunisian journalists, Sofiene Chourabi and Nadhir Ktari, who went missing in neighboring war-torn Libya since September 2014 after their arrest by an armed group.