Never-before-seen pictures inside the White House during 9/11 released
The images show Bush and Cheney in the immediate aftermath of the attack on the Twin Towers
Photos taken in the White House during the aftermath of the attack on the Twin Towers on 9/11 have been released by the National Archives following a Freedom of Information Act request made by FRONTLINE filmmaker Colette Neirouz Hanna.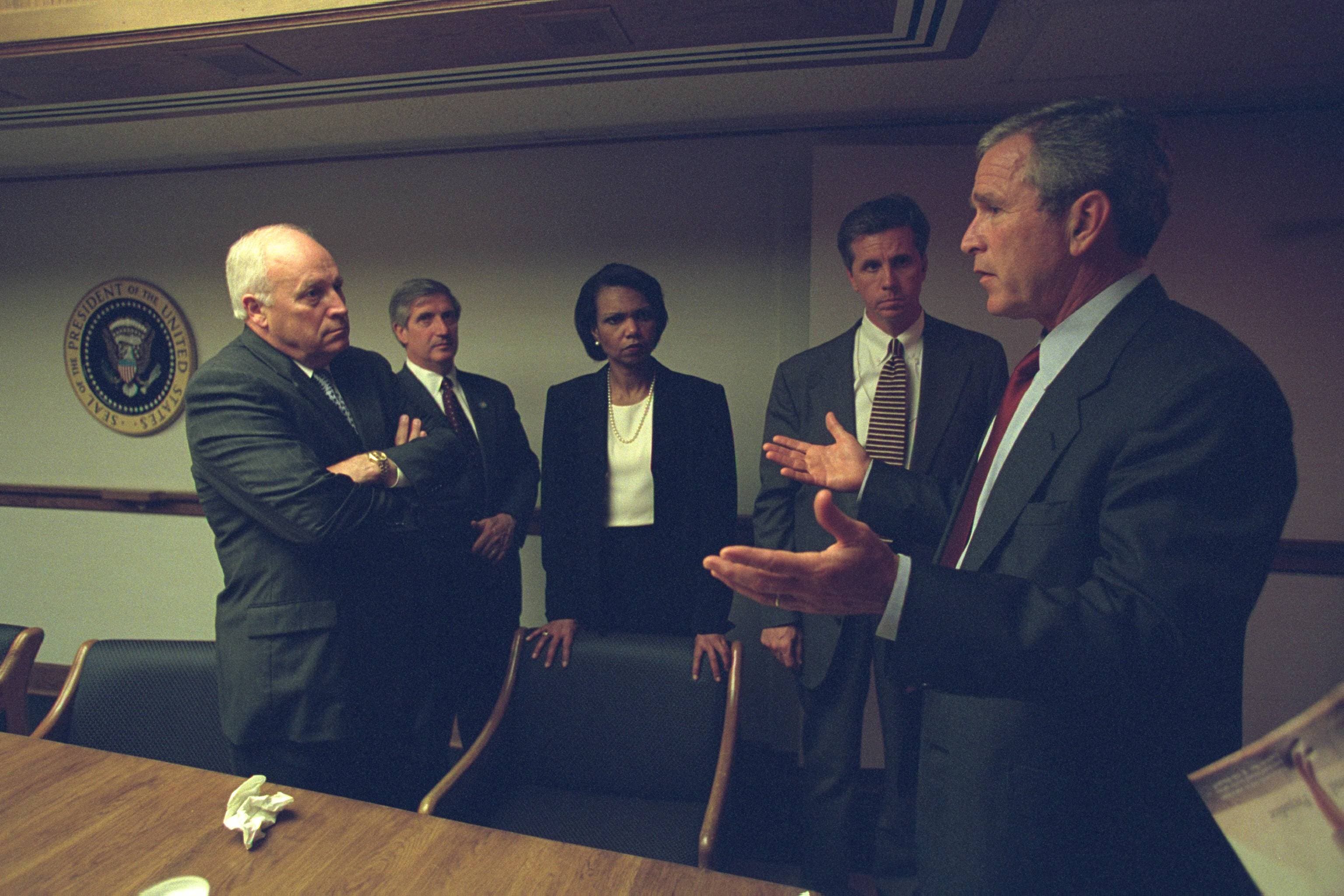 According to the Daily Mail, the newly-released images of former President George Bush and then-Vice President Dick Cheney, as well as other officials' reactions to 9/11, were captured by Cheny's staff photographer.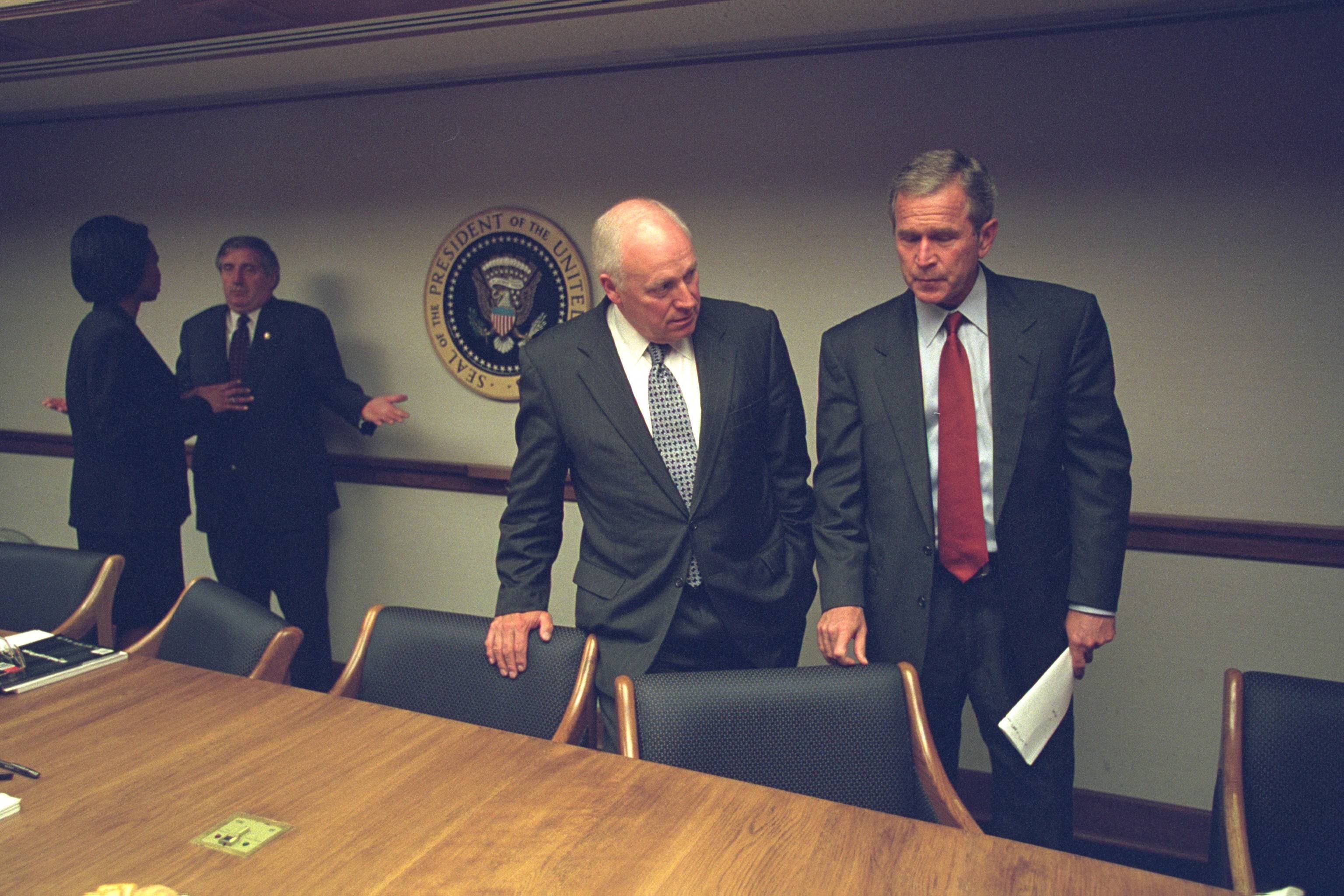 The never-before-seen images captured Cheney's reaction to the attacks, which saw two hijacked passenger planes crash into the World Trade Center in New York, another jet strike the Pentagon and a fourth crash in Pennsylvania on September 11, 2001, killing 2,996 people.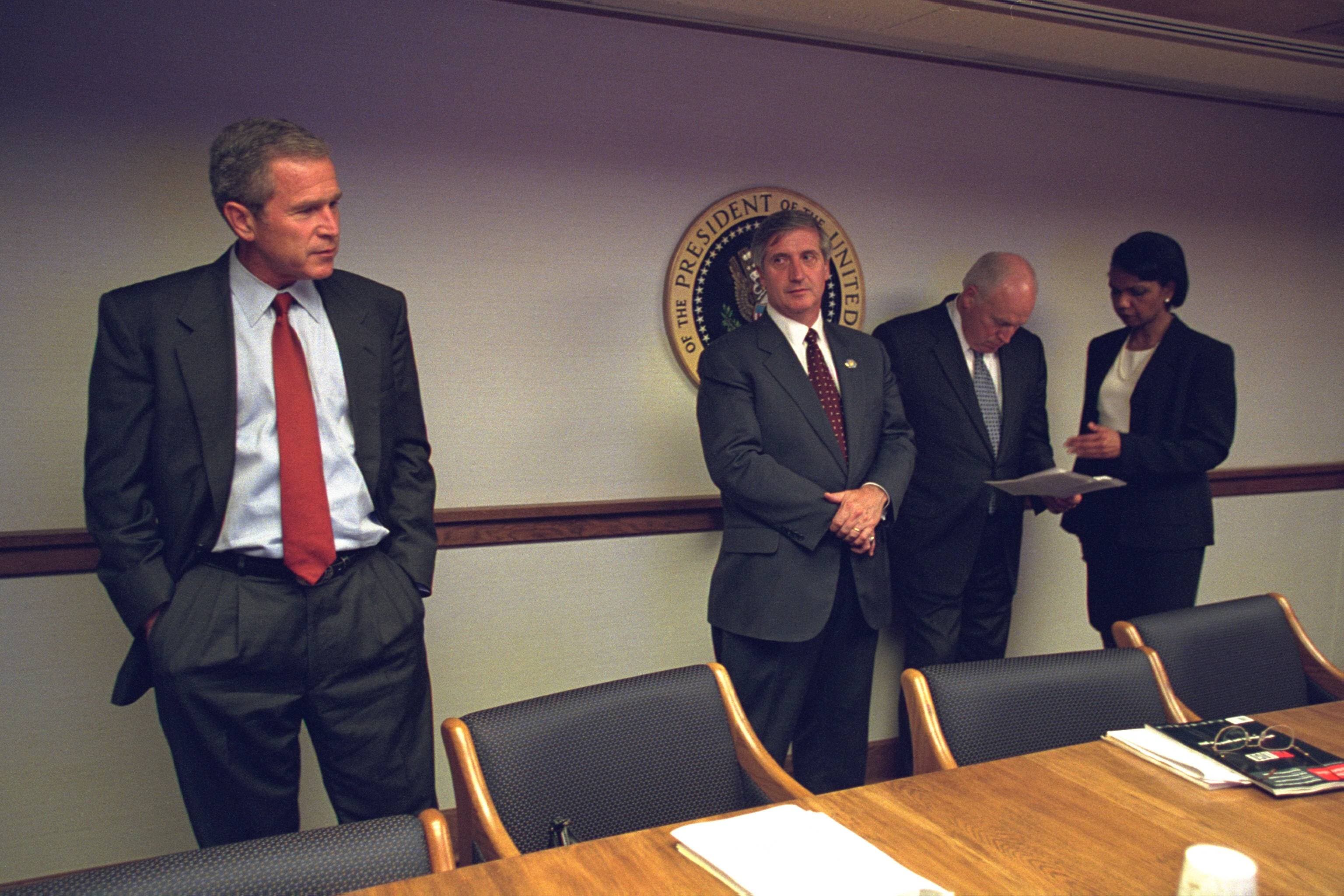 They also show the crisis talks held by other senior government officials, including Bush, his wife Laura, National Security Adviser Condoleezza Rice, CIA Director George Tenet, Cheney's top lawyer, David Addington, and Chief of Staff Andrew Card.