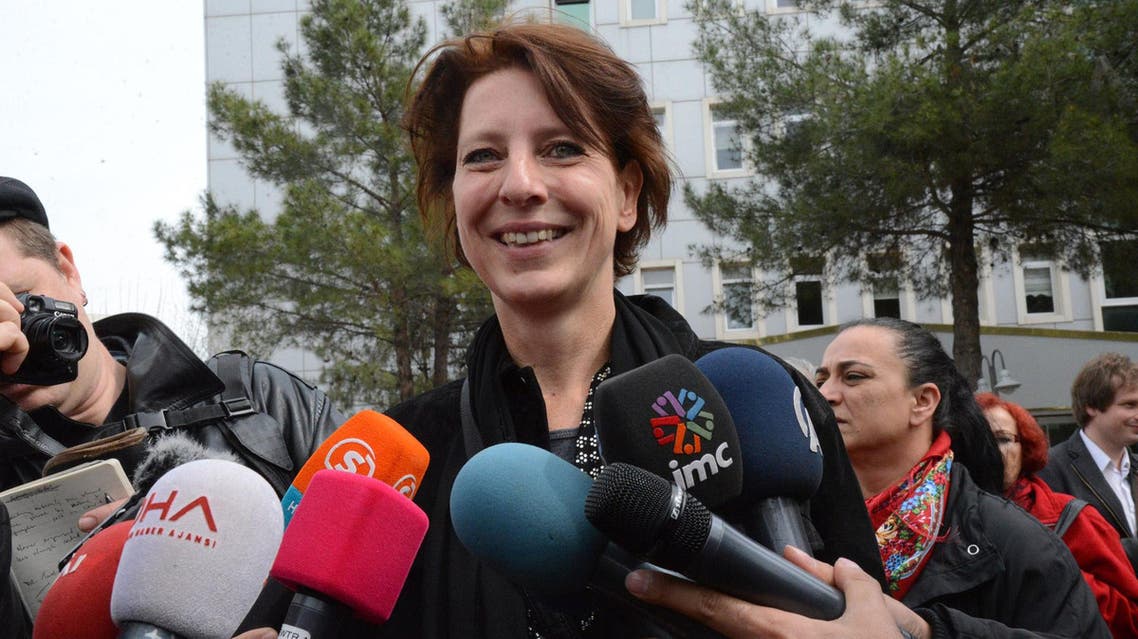 Dutch journalist says she has been arrested again in Turkey
'I'm in custody in Yuksekova,' Frederike Geerdink said via her Twitter account
A Dutch journalist and author who writes about Turkey's Kurdish minority said she was arrested on Sunday, the second time this year she has fallen foul of the Turkish authorities.
"I'm in custody in Yuksekova," Frederike Geerdink said via her Twitter account. She had been travelling with a Kurdish protest group whose members were all also taken into custody, she wrote.
A report by the Dutch ANP news agency said Geerdink had been arrested on suspicion of "travelling in a forbidden area."
Turkish authorities could not immediately be reached for comment.
A freelance journalist based in the mainly Kurdish southeastern city of Diyarbakir, Geerdink was arrested in January and accused of posting messages on social media in favor of the outlawed Kurdistan Workers Party (PKK).
Her arrest was decried by human rights and press freedom groups. She was acquitted of propaganda charges in April.
A spokesman for the Netherlands' foreign ministry said on Sunday the Dutch embassy in Ankara was "monitoring the situation."
Last week a Turkish court freed two Vice News journalists arrested in the southeast of Turkey on charges of having links to a terrorist organization. The court freed the two British journalists but ruled to keep their Iraqi fixer in custody pending investigation.
The arrests caused an uproar from rights groups and raised concerns about Ankara's record on press freedoms at a time when Turkey is cracking down on Kurdish militants and taking on a bigger role in the U.S.-led coalition against Islamic State of Iraq and Syria (ISIS) in Syria.
Kurdish militants having been clashing almost daily with security forces in southeast Turkey since July, when a two-year ceasefire between the PKK and the government collapsed, with both sides blaming each other.
Officials say that more than 70 members of the security forces and hundreds of Kurdish militants have been killed.
Geerdink authored a book in Dutch on Turkey's Kurds and publishes an English language blog called "Kurdish Matters."