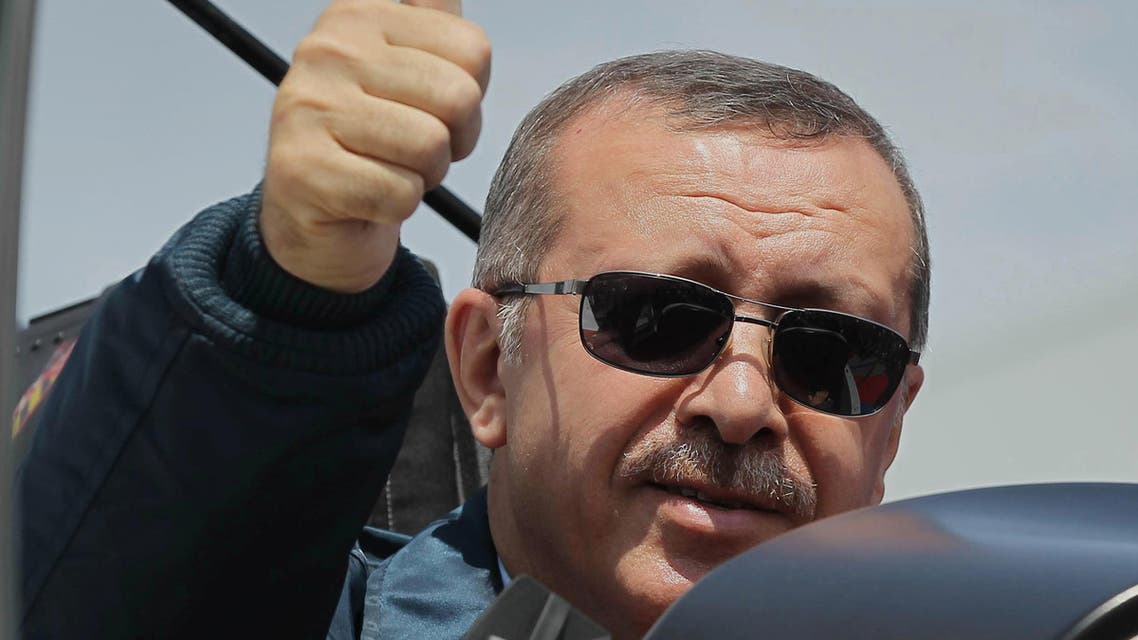 Turkey raids critical magazine for 'Erdogan selfie' cover
Turkish police raided a magazine after it featured photomontage portraying President Erdogan taking a selfie at a soldier's funeral
Turkish police on Monday raided an Istanbul-based news magazine after it featured on its cover a photomontage portraying President Recep Tayyip Erdogan taking a selfie at a soldier's funeral, its editor said.

Counter-terrorism police arrived at the magazine's headquarters in the Okmeydani district of Istanbul after midnight but left after finding the building empty.

Police then returned early Monday, breaking into and searching the offices of Nokta and confiscating items and documents, the magazine's editor-in-chief Cevheri Guven wrote on his Twitter account.

"Police arrived at our doorstep. It's 1:30 am. I think (the copies of) Nokta will be seized," Guven tweeted.

The Hurriyet daily posted a copy of the order from Istanbul prosecutors, ordering the search, seizure of the print run and blocking of its Twitter account for "insulting the president" as well as "disseminating terrorist propaganda".

In the photomontage, Erdogan grins for his photograph as he holds up his smartphone to take a selfie.

Behind him is the coffin of a fallen soldier draped with the Turkish flag carried by soldiers in uniform -- a common sight as Turkey wages an "anti-terror war" against Kurdistan Workers Party (PKK) militants.

The cover plays on claims -- angrily denied by the government -- that Erdogan is exploiting the deaths of soldiers to create a patriotic fervour ahead of November 1 elections.

The magazine said the cover was inspired by a 2013 photomontage showing Britain's former prime minister Tony Blair grinning as he takes a selfie on a mobile phone against the background of a bomb explosion during the Iraq war.

Fiercely anti-government Nokta returned to newsstands in May this year after it was taken off the press in 2007 over controversial articles about two military coup plots in Turkey in 2004.

There has been growing concern about deteriorating press freedoms in Turkey under Erdogan and in particular over the numbers of journalists facing legal proceedings on accusations of insulting top officials.

Earlier this month, Turkish police swooped on the Ankara-based offices of a media group critical of Erdogan, after jailing on terror charges two British reporters, who have since been released.

A Dutch journalist based in Kurdish-majority southeast Turkey was deported last week after being detained during clashes between Kurdish rebels and the Turkish security forces.