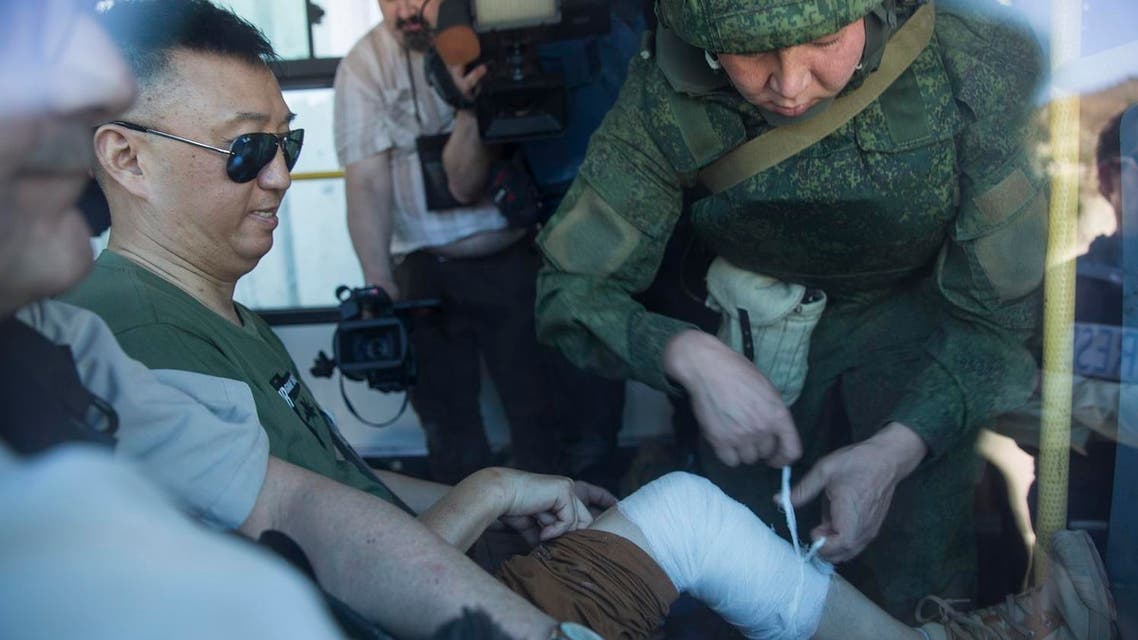 Shelling near reporters in Syria shows limits of truce
The blasts that shook Kinsibba, near the Turkish border, came as the journalists were touring the village under Russian military escort
Artillery shells struck near the main street of a Syrian village controlled by the government on Tuesday, sending international reporters diving for cover and highlighting the fragility of a partial cease-fire that both sides in the civil war say has been repeatedly violated.
The blasts that shook Kinsibba, near the Turkish border, came as the journalists were touring the village under Russian military escort. No one was wounded by the artillery, but some suffered minor cuts as they ran for cover or threw themselves to the ground.
Russian Defense Ministry spokesman Maj.-Gen. Igor Konashenkov, who was on the trip, said the shells came from positions held by the al-Qaida-affiliated Nusra Front, which along with the Islamic State group is excluded from the cease-fire that began Saturday.
In Kinsibba, which was seized in a recent government offensive, the reporters were talking to local residents when the first shell struck a hillside a few hundred meters (yards) away. Russian officers yelled at the journalists to lie down, and they ducked as the shelling drew closer with a series of loud thuds. A Russian armored personnel carrier rushed forward to screen the reporters from direct hits.
The head of Russia's coordination center for the Syrian crisis, Lt. Gen. Sergei Kuralenko, was quoted by Russian news agencies as saying eight shells hit and that four journalists, from Russia, Canada, China and Bulgaria, sustained light injuries.
The cease-fire has remained fragile, however, with violations reported in many areas and the government and opposition trading blame. Russia's Defense Ministry said Tuesday the cease-fire has been violated 15 times in the past 24 hours.