How the papers reported the UK's EU referendum
Britain voted to leave the European Union, results from Thursday's referendum showing a 52-48 percent split for leaving
As the British went to the polls to decide on the country's position in Europe a German newspaper took an interesting approach in attempting to persuade Brits to remain in the EU - promising to finally accept England's controversial goal that clinched them the 1966 World Cup final.
The German tabloid Bild, made the tongue in cheek offer on Thursday as Britons went to the polling stations in what looks to be a close outcome, the Huffington Post has reported.
Germany and England have a long running history post world war two that largely involves football.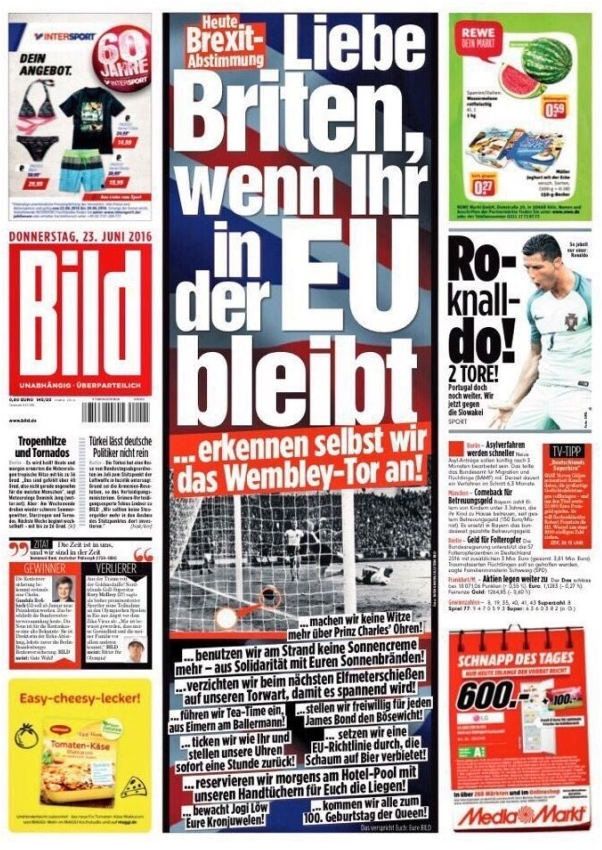 So it seemed almost inevitable that there might be some mention of the 1966 World Cup final which saw Geoff Hurst score a highly contested goal, that some argue next crossed the goal line, 11 minutes into extra time.
As well as accepting the controversial goal, Bild also drew up a cheeky list of other promises to Britain if the nation voted to remain in the EU:
The German paper ran an amusing letter that started: "Dear Britain, if you stay in the EU" with a list of 'promises':
Stop making jokes about Prince Charles's ears
Not bring a goalkeeper to Germany's next penalty shootout against a British team "to make it more interesting"
Willingly provide the villain in every Bond film
Come to the Queen's 100th birthday
Reserve sun loungers for Brits at the beach using towels
To make Jogi Löw, the German football coach, guard the crown jewels
To introduce tea time on the beaches of Majorca

Unsurprisingly the British press have taken a more sober view on the vote - although some still managed to keep the way they voiced their stance on either remaining or leaving the EU relatively light:
Red top tabloid The Sun decided to opt for a movie poster style for its 'vote Leave' front page: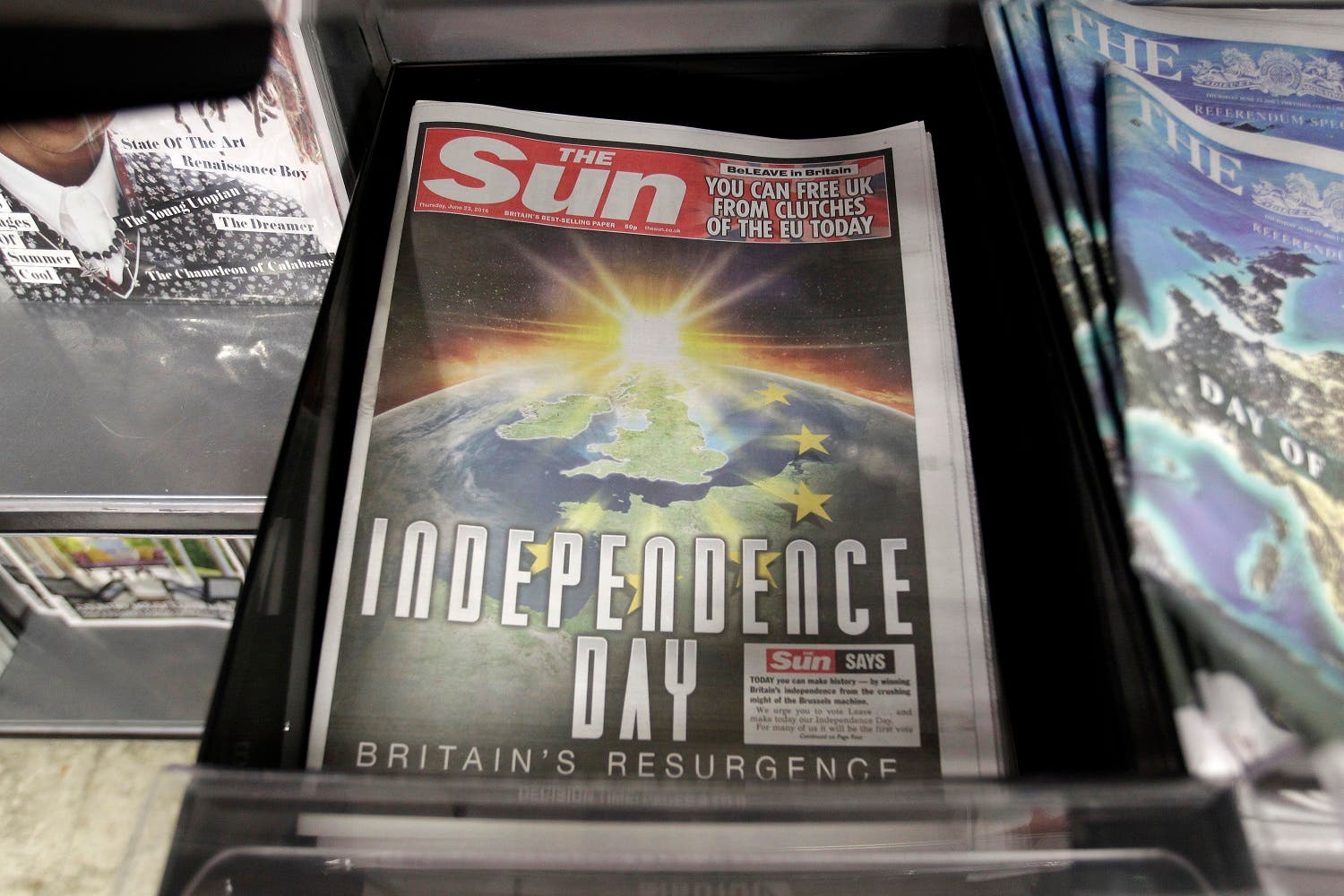 The pro-remain tabloid the Daily Mirror urged voters not to "…take a leap into the dark" with a view down a dark and apparently bottomless well.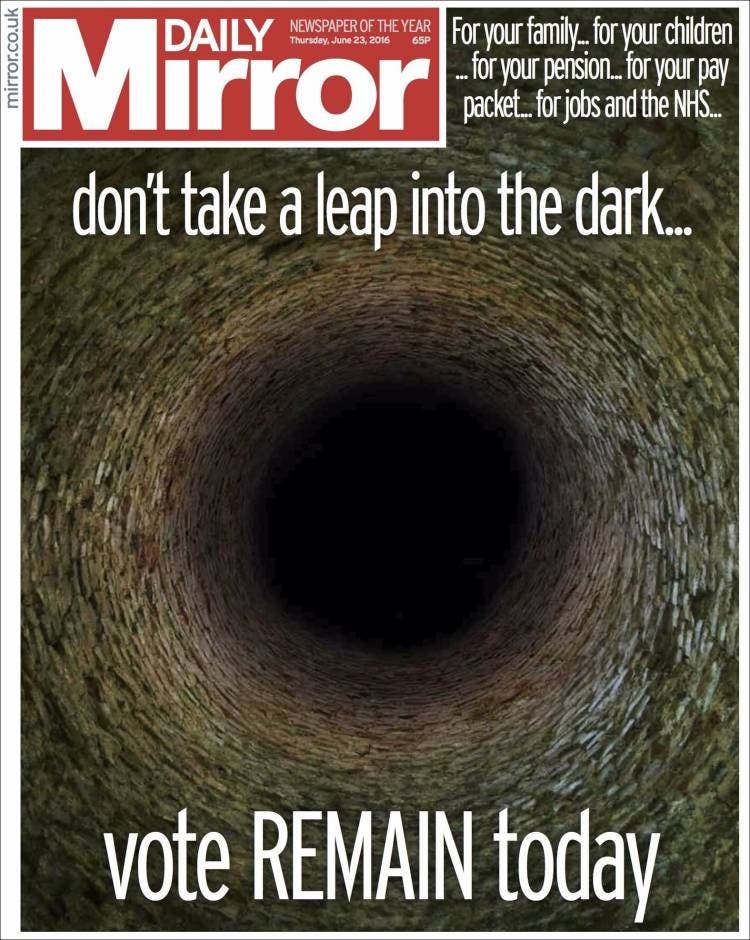 Meanwhile the Daily Express carried a simple message, telling readers to "vote leave":