Former UK tabloid editor slammed for comments on hijab-wearing TV presenter
A former paper editor claimed that the appearance of a hijab-wearing Muslim reporter on TV after the Nice attack was "massively provocative."
A former UK tabloid editor who criticized a TV channel for putting a headscarf-wearing presenter on air soon after the deadly Nice attack earlier this week has been slammed for his 'discriminatory' and 'wrong' remarks.
Kelvin MacKenzie, the former editor of The Sun, Britain's best-selling newspaper, claimed that the appearance on Fatima Manji, a hijab-wearing Muslim reporter, on Channel 4's news segment after the Friday night massacre was "massively provocative."
"Was it done to stick one in the eye of the ordinary viewer who looks at the hijab as a sign of the slavery of Muslim women by a male- dominated and clearly violent religion?" MacKenzie wrote in a Monday column for The Sun.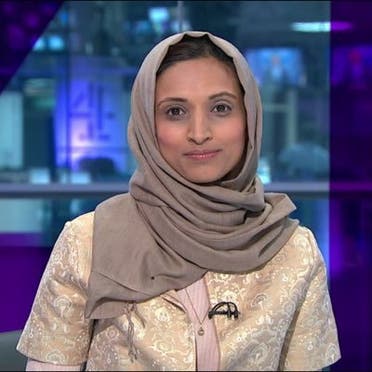 On Thursday evening, Mohamed Lahouaiej Bouhlel, a Tunisian-French delivery man, used a large truck to smash into a crowd celebrating France's annual Bastille Day celebrations in the southern resort city of Nice. The massacre killed 84 people, including Bouhlel, who was shot by police. Dozens more were hospitalized.
The Nice attack was claimed by ISIS, although no hard evidence linking Bouhlel to the militant group has been found.
MacKenzie suggested that Manji, who is "just a pawn in this TV news game," had long been scheduled to appear and that Channel 4 executives may have believed removing her from the segment would "cause a bigger row."
Commentators and a former government minister were quick to weigh in on MacKenzie's column.
Sayeeda Warsi, a senior member and former co-chair of the ruling Conservative party, said on Twitter that the column was "gutter journalism."
"When xenophobia becomes this acceptable we should all be ashamed," Warsi added.
'Xenophobic' piece
An opposing column to MacKenzie's in the left-leaning New Statesman magazine commented that "for someone so apparently concerned about Muslim women's welfare, it seems strange that MacKenzie chose to attack a role model for visibly Muslim women in the media."
The London-based Council for Arab-British Understanding advocacy group also weighed in, saying that the remarks serve to "increase xenophobic sentiment" and promote a "discriminatory view of Muslims."
The former editor's column prompted over 300 complaints to the UK's press watchdog by the end of business on Monday, online news outlet the Huffington Post reported.

A spokesman for Channel 4 News called the remarks "tantamount to inciting religious and even racial hatred."