Syrian student Obada Kassoumah has become the translator of Japanese manga comics into Arabic, sending a message to Syrian children to continue pursuing their dreams.
"The situation in Syria is terrible - so terrible that I think it stops kids from dreaming. But it's their dreams that one day will make Syria good again," said Obada Kassoumah in an interview with BBC.
The translation project started off as a part-time job, but later grew into something extremely important and personal to Obada.
Obada currently lives in Tokyo and studies at a Japanese university after receiving a scholarship for an exchange program.
This scholarship was a ticket to escaping turmoil in his hometown Damascus, which got worse throughout the years.
After completing the program, he was able to enroll into the university to complete his degree, while working a part-time job translating Captain Tsubasa. The popular Japanese manga comic is about a kid who has a dream to become a professional football player, which got Obada thinking about the Syrian children and the importance of their dreams.
"I myself watched Captain Tsubasa as a kid on TV and I loved it," said 26 year old Obada. "And that's something beautiful, that's something you should make these kids see," he further stated.
A Japanese publisher later decided to put these translated books into the Arab market.
Following the decision, Professor Masanori Naito, a Middle East specialist at Doshisha University in Kyoto, who spent several years in Damascus during the 1980s as a doctoral student, later approached them.
He suggested that the books could be donated to refugee kids as a way to help them overcome the effects of the conflict.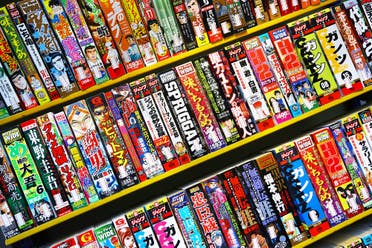 "The tragedy of Syria," he says, "is a very serious concern to me. Back then I worked in villages that are now held by the rebel forces," Natio told the BBC.
Shueisha publishers, the original copyright holders in Japan, were willing to fund the donations, he stated.
With the help of international NGOs and UNICEF, the books were able to reach Syrian children in camps across Europe, Turkey and the Middle East who escaped the turmoil of their home country.
"It is very far from the reality they know," the professor stated, "but for kids, it is very important to be able to escape from reality for a while. And these books can also give them some hope for their own future."
Since returning to Syria is not an option for Obada, he aims to finish his degree in Japan while working on translating the adventures of Captain Tsubada into Arabic to help all the Syrian children pursue their dreams and escape reality.