Daily Express editor among those stabbed fighting off London Bridge attackers
Geoff Ho was stabbed in the throat at Southwark Tavern on Saturday night just seconds after three extremists killed seven people and left dozens others injured in a rampage near London Bridge.
Video footage from the attacks showed the Daily Express holding his bloodied neck as he walked away from the scene of the attack.
"Don't know whether it was stupid or noble to jump in and break up the fight outside the Southwark Tavern, but two a***s trying to do over the lone bouncer on the door isn't happening on my watch," Ho tweeted just seconds before the attack.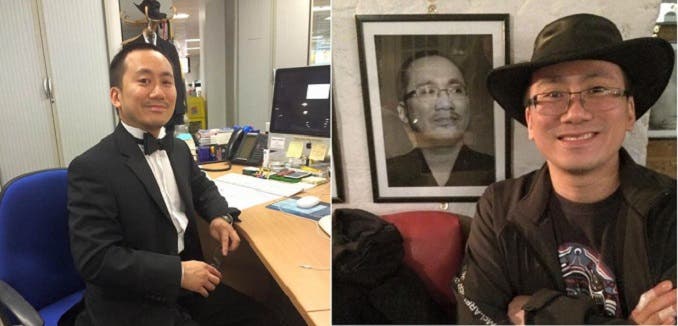 Seven victims were killed and three attackers were shot dead by armed British police after a van ploughed into pedestrians on London Bridge and reports of multiple stabbings in the nearby Borough Market area on Saturday night.
London's ambulance service said it had taken more than 48 people to hospitals across the British capital.